Freelands Artist Programme
Artists selected - 2018-20: Janie Doherty, Michael Hanna, Julie Lovett, Jan McCullough and Emily McFarland; 2019-21: BROWN&BRÍ, Jane Butler, Mitch Conlon, Jasmin Märker, Thomas Wells
September 2018 - December 2023
The PS² Freelands Artist Programme is an initiative funded by the Freelands Foundation that supports creative and professional development for emerging artists based in Northern Ireland, and fosters long term relationships and collaborations between artists and arts organisations.
Selected from an annual open call for applications, the PS² Freelands Artist Programme artists work across a range of media including photography, painting, dance, film, sculpture, installation and performance and represent the type of fresh, ambitious and publically interactive approaches to art production found in Northern Ireland today.
Over a period of two years, each cohort will focus on and develop significant new work, generously funded by the London-based Freelands Foundation. They are supported by the PS² Freelands Artist Programme Project Curator, invited mentors, peer learning and critique. The programme also includes the realisation of projects in PS², research trips, a yearly symposium, the possibility to show work in the Freelands Gallery, London, and the use of PS²'s equipment and workshop space.


Artists selected for 2018-20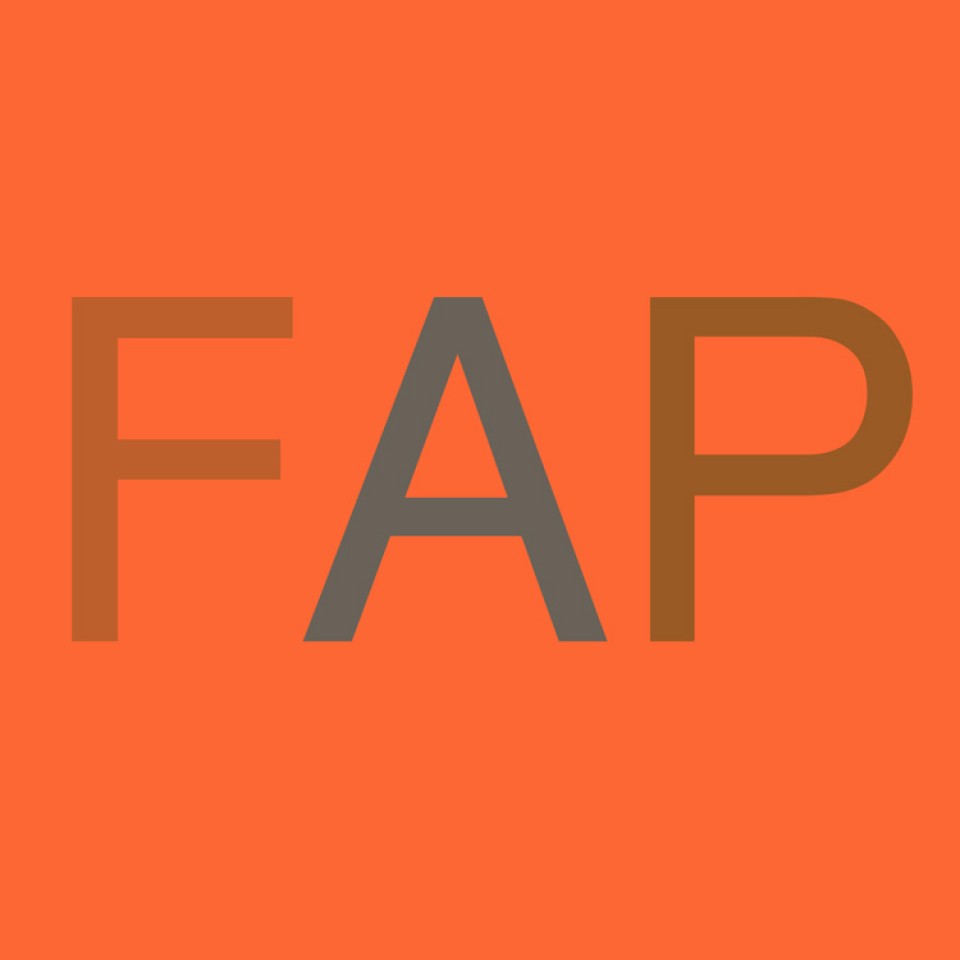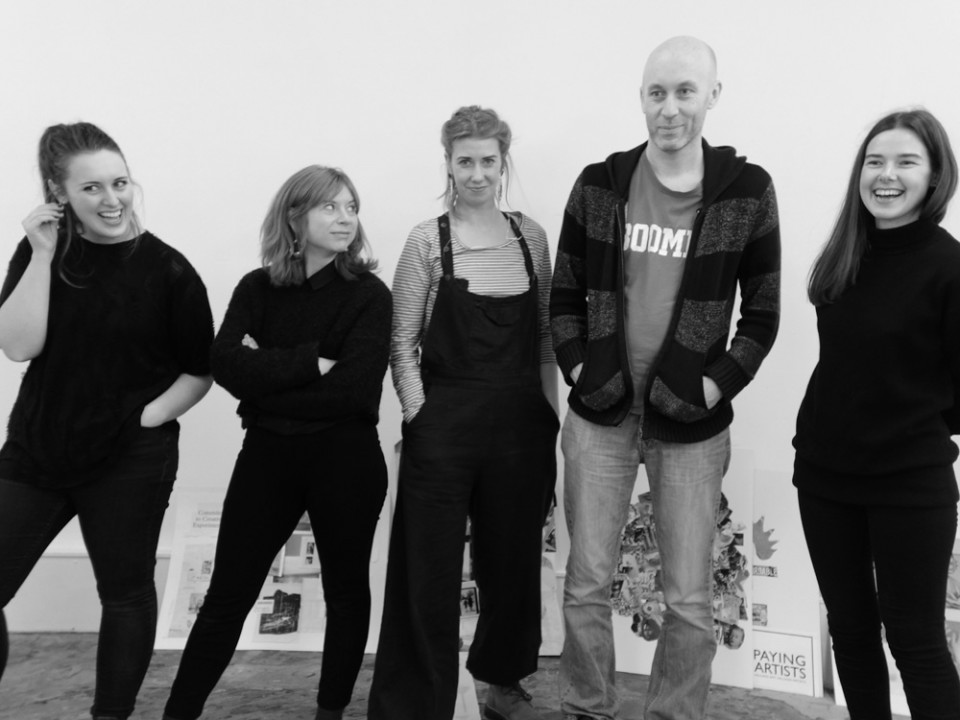 From left to right: Jan McCullough, Julie Lovett, Janie Doherty, Michael Hanna and Emily McFarland
From left to right: Jan McCullough, Julie Lovett, Janie Doherty, Michael Hanna and Emily McFarland
About the artists of the first cohort 2018-2020
Janie Doherty's dance-based artistic practice is concerned with the poetic choreography of everyday life. She will use the Freelands Artist Programme as an opportunity to develop her multimedia live performance project The Politics of Comfort, a body of work inspired by the poignant potential of the bun and bread culture of Northern Ireland. In particular, she will focus on the working women who hold society together, combining softness with strength.
After graduating with a BA in Dance from Ulster University in 2009, Janie Doherty joined Echo Echo Dance Theatre company in Derry-Londonderry, Northern Ireland, as a full time ensemble member and has developed, performed and co-created touring performances with the company including The Cove; Without by Rosemary Lee; and In Tall Grass by Alessandra Celesia. She has received awards from the Arts Council of Northern Ireland, Creative industries and Acorn Legacy to develop her work and travel to the United States and Germany. She is currently based in Belfast where, alongside developing her own practice, she is working with Replay Theatre Company on a bespoke children's dance theatre piece.


Through creating immersive and site specific mixed-media installations influenced by psychological theories and learning techniques, Michael Hanna's works propose a negotiation of the world as a physical 'body' and through cognitive and emotive responses of the mind. During the two-year delivery period of the Freelands Artist Programme, he will explore how space can affect and be used as a tool to understand- personal experiences at a micro and macro level.
Michael Hanna has completed a BA in Sculpture at Edinburgh College of Art and an MFA at the University of Ulster in 2012. He has exhibited in group exhibitions in the UK and internationally including Rencontres Internationales at Haus der Kulturen der Welt, Berlin and Multiplicity at NURTUREart, New York. Recent solo exhibitions include Short Films about Learning at Lismore Castle Arts, Waterford, and Predictable Contact at the Naughton Gallery, Belfast. Michael is a co-founder of AMINI, an artist led initiative for the promotion and critical discussion of artists' moving image in Northern Ireland.


Julie Lovett's practice is cultivated through a self-conscious mix of her self- confessed social awkwardness and the struggles she associates with identifying herself as a professional artist. Much of her influences derive from her rural upbringing, experiences and sense of place. She will use the Freelands Artist Programme to explore the narratives and relationships evoked by both rural and urban spaces, using this opportunity to challenge her own perceptions as an art maker and experiences as a professional artist.
Julie Lovett received a BA in Fine Art Painting from Limerick School of Art and Design in 2007 and an MFA from Ulster University in 2011. Along with exhibiting her work in Germany, Belfast, Dublin and Kerry, she has has been the recipient of awards including the AIB Purchase Prize in Painting and the MFA Residency Award, resulting in a solo exhibition of her work at Ulster University. Recent and forthcoming exhibitions and screenings include House Taken Over, Queen's University Sonorities Festival, Belfast, and AMINI Screenings and Discussion, in association with the MAC, Visual Artists Ireland and supported by Belfast Film Festival.

In her performance-based photographic practice, Jan McCullough makes work in response to instructional self-improvement material, exploring themes of identity, construction and desire. She will use the support and funding of the Freelands Artist Programme to investigate and respond to the methods that 'future life planning' enthusiasts use, collaborating with people who utilize photography in a tactile manner in order to construct their ideal future lives.
Jan McCullough graduated from Ulster University with a BA in Photography in 2013. Her work has been nominated for the Deutsche Borse Photography Prize, ICP New York Infinity Award and won the BJP Breakthrough Award. Her book 'Home Instruction Manual', published by Verlag Kettler in , won the Kassel Fotobookfestival Dummy Award and was shortlisted for the Recontres D͛Arles Author Book Award. Recent exhibitions include Gallery of Photography in Dublin, Seen Fifteen Gallery in London, Unseen Photo Fair in Amsterdam and Landskrona Museum in Sweden.

Emily McFarland uses video and installation to reflect on the construction of shared cultural narratives and identity in cinema and television. By revisiting films, plays and broadcast images she restages structures and scripted narratives to trace, re-examine or unravel particular histories, identities, collective subjects and stories. As part of the Freelands Artist Programme, Emily will develop new moving image work based on the life and writings of the late Brazilian drama theorist, theatre director and political activist Augusto Boal.
Emily McFarland studied at the National College of Art and Design, Dublin before graduating from the MFA at The Glasgow School of Art in 2014. She was a recipient of the Arts Council Northern Ireland ACES Award in 2017/18 in partnership with Artist Moving Image Northern Ireland and LUX and the Creative LAB residency at CCA, Glasgow. She is a co-founder of the artist-run initiative and publishing imprint Soft Fiction Projects and a former co-director of Catalyst Arts, Belfast. Exhibitions and screenings include The Complex Seer at CCA Derry~Londonderry; WRO Media Art Biennale in Wroclaw; CYFEST 10, New York Media Art Centre & SOFA, Bogota; In the Jungle of Cities, Glasgow International 2016; í drögum, Akureyri Art Museum; AMINI Screening, Platform Arts, Belfast, and ScreenGrab, Pinnacles Gallery, Townsville, Australia.
More information about their work can be found here.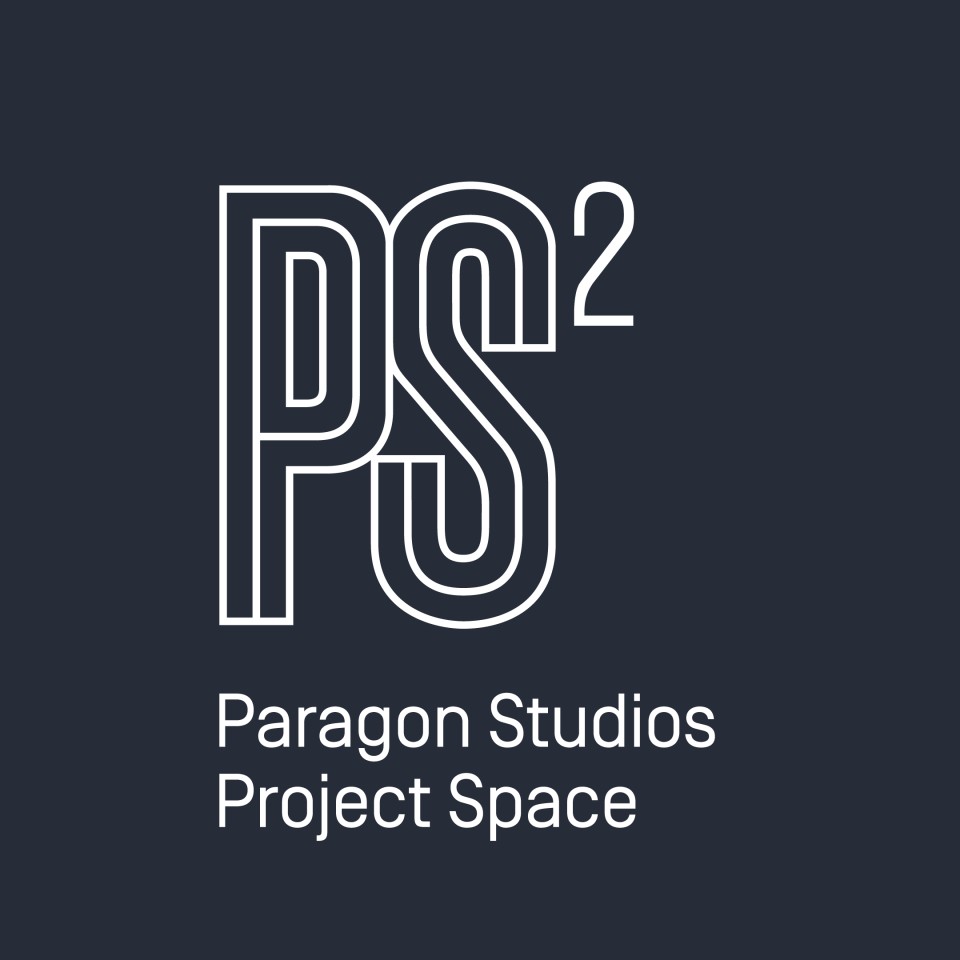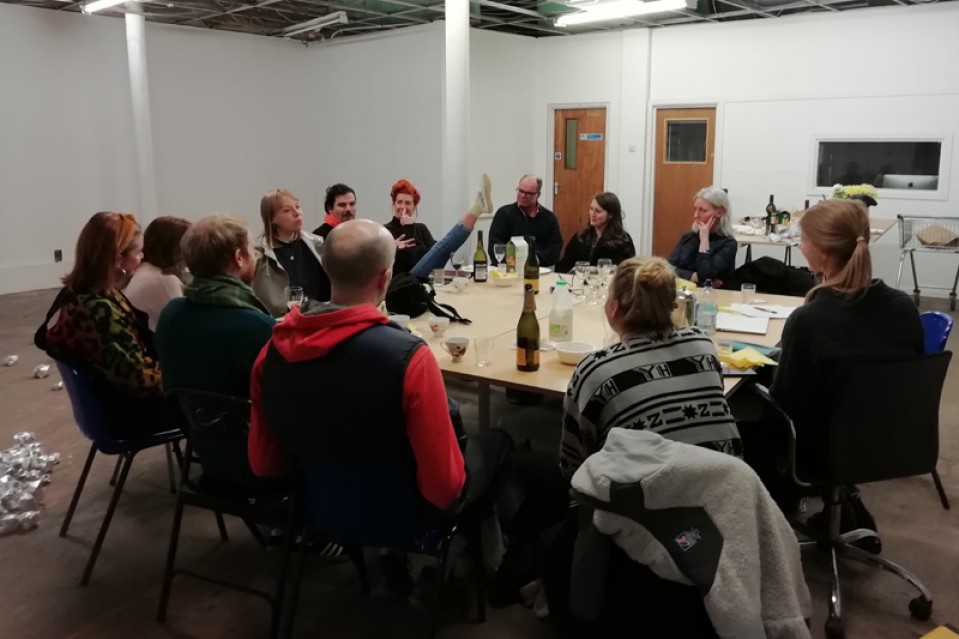 Cohort 1 and 2 meeting in December 2019. Image. N.Sim
Artists selected for 2019-21

PS² is delighted to announce the names of the second cohort of artists who will participate in the programme over the next two years:

BROWN&BRÍ, Jane Butler, Mitch Conlon, Jasmin Märker, Thomas Wells
A panel including artist Anne Tallentire; Alissa Kleist, curator of the PS² Freelands Artist Programme; and Peter Mutschler, Artistic Director of PS², selected the four artists and one artist duo from a recent open call for applications.
Their diverse practices represent the exciting and ambitious approaches to art production championed by PS².

During their time on the programme, the six 2019-2021 cohort artists will focus on and develop significant new work. In addition to an annual bursary, each artist will receive ongoing tailored curatorial support; a travel budget; research and mentorship; attendance at two annual symposia; an opportunity to exhibit at PS² and the Freelands Foundation in London; and the use of PS²'s equipment and workshop space.

About the artists of the second cohort 2019-2021

BROWN&BRÍ's collaborative artistic practice is defined by cross-disciplinary dialogue and the pursuit of common ground between different disciplines and research interests. They are interested in the tipping point at which an abstract idea becomes tangible; inspiration as a moment of clarity or lunacy; and how context can affect the balance between the roles of artist, curator, director, host and/or performer.
Recently, BROWN&BRÍ have produced work as artists, presenting new writing and performances situated within sculptural installations that incorporate elemental and manufactured materials such as timber, light, glass, porcelain, and pigment alongside repurposed artworks and readymade objects from natural history collections.
BROWN&BRÍ will use the Freelands Artist Programme to develop their research with input from theatre-maker and composer Conor Mitchell, and initiate a new cycle of work that will incorporate interests in theoretical physics, early opera, polyphony, and the counterpoint in relation to art.
Since 2009, BROWN&BRÍ (Rachel Brown and Brighdín Farren) have worked together as artists, curators, event producers, collection managers, venue owners, bartenders and house hunters. They both completed the directorship at Catalyst Arts, Belfast (2007-09). Between them, they hold BAs in Fine Art Photography and Fine Art Sculpture, and an MA in Contemporary Dance. They are currently working full-time in the fields of built environment and literature.


Jane Butler's architectural interventions, installations, and photography-based works are informed by elusive memories and neurological effects. She utilises surfaces, text, colour, and light to explore how the formal aspects of artworks can subconsciously affect human experience and how new advances in neuroscience influence how architects and urban planners shape cities. She is interested in the unseen potential of existing urban structures and predominantly works site-specifically to generate poetic responses to city life and connect public and private states.
During the Freelands Artist Programme, she will create temporary sensory experiences to examine how creative practitioners can reduce passive experiences of the city, and whether a city's trauma can be understood and treated using approaches informed by mental health and wellbeing.
Jane Butler received a BA Fine Art (Sculpture) from Ulster University in 2009. She has produced public and site-specific projects in partnership with Belfast City Council, PLACE and TULCA Visual Arts Festival, Galway and her practice includes designing, coordinating and developing various visual arts aspects for public programmes including Belfast City Council's City As A Gallery,the MAC International, and Belfast Children's Festival. Butler was a Co-Director and chair of Catalyst Arts (2012-2015) and a studio member at Array Studios (2010-2017). She is based in Flax Art Studios, Belfast.
Mitch Conlon creates collectively performed events and public moments that incorporate music, improvisation and amateur staging. He often works long-term with a number of trusted collaborators and musicians, who reappear across his events. By using carnivalesque techniques of humour, absurdity and subversion, his practice is informed by the spaces and situations where individual and collective narratives can co-exist and where new, plural communities and identities emerge.
He will use the support of the Freelands Artist Programme to continue his research into the social, political and cultural contexts of Belfast's ad-hoc dancehall and reggae scene and the experimental event space Studio 11 in the early 2000s.
Mitch Conlon graduated from the National College of Art and Design, Dublin with an MFA in 2013. He is a former co-director of Catalyst Arts and COLLECTED and has produced work as part of the collectives Kneejerk and Array. He has produced live events for a number of organisations including Galway International Arts Festival, FIX Performance Art Festival, Household, CCA Derry-Londonderry, PS², and TULCA Festival of Visual Arts.
Jasmin Märker is an interdisciplinary artist working at the intersections of bio-art, installation and performance. She frequently collaborates with members of the microbial kingdoms to explore holistic approaches to sustainability, and draws from biopolitical and environmental-philosophical concepts to propose alternative, non-human-centric perspectives. As a result, her works are frequently alive, growing and decomposing. She challenges the idea of art as the knowledge receiver and science as knowledge producer by combining art with science experimentation and presenting new, non-linear ways of generating understanding.
She will use the funding and support of the Freelands Artist Programme to extend her practice to non-traditional art spaces and create new audiences for her work by developing a more collaborative and publicly-engaged approach.
Jasmin Märker received a BA in Fine Art from Ulster University in 2016 and works from Vault Artist Studios in Belfast. Since graduating, she has shown work in exhibitions such as Kills 99,9% of Bacteria at CCA Derry-Londonderry, And There Was Light… at Platform Arts, Belfast, Vibrant Matter, part of the 2019 Belfast Science Festival, and Supermarket Art Fair in Stockholm. Since 2017, Jasmin has undertaken various residencies such as Interface Residency - where art meets science; a Professional Development Residency at Leitrim Sculpture Workshops; and a production-based residency at Zaratan Arte Contemporânea, Lisbon, co-organised by Catalyst Arts.
Thomas Wells is interested in the intersections between work and life and how Queer space can be navigated through working class narratives. Now living in Belfast and originally from Manchester, their practice draws parallels between these two cities and global post-industrial histories, and questions how queer people have hidden, assimilated, and thrived in these environments. Their performances integrate video, audio and archival material and express fictionalised narratives through movement, gesture and conversations.
During the two-year delivery period of the Freelands Artist Programme, Thomas will use personal stories and family histories as the starting point for a new body of work that explores the themes of class, gentrification, sustainability, economic identity, and ambition.
Since graduating from Sculpture and Environmental Art (Glasgow School of Art, 2009), Thomas has been influenced by publicly engaged, context-driven arts practices and as a contributor to the public art orientated organisation Household, they have been able to develop works that respond to interwoven histories through sensory investigation. After completing a Masters in Arts Education (King's College London, 2014), they have continued to explore the importance of developing relationships within intergenerational communities.
Thomas is a current Co-director at the artist-led organisation Catalyst Arts in Belfast, where they a focus on platforming emerging artists in the city through a continuing relationship with Ulster University. They are developing a series of collaborative projects across the UK, including public performances with HIVE (Belfast) and Louisa Chambers (Nottingham) and as part of Collaborate! with Array Studios collective at Jerwood Arts (London).
More information about their work can be found here.

The Freelands Artist Programme was created to support and enhance collaboration between 80 emerging artists and four arts organisations from across the UK, to build and strengthen professional arts practice outside of London. As with all the Foundation's initiatives to date, the programme was established following extensive research into the current landscape of post-university support for emerging artists in the UK.
Alongside PS², Belfast/ Northern Ireland are Site Gallery, Sheffield, England; g39 in Cardiff, Wales and Talbot Rice Gallery, Edinburgh, Scotland. This new programme from Freelands Foundation will provide funding totalling £1.5 million over a five-year period. Each institution will curate a series of two-year programmes with five artists annually, allowing those artists to receive much needed support across both creative and professional development.
The winning institutions taking part in the programme were chosen by a selection panel as follows: Elisabeth Murdoch, Freelands Foundation Founder & Chair; Simeon Barclay, Artist; Sacha Craddock, Curator and Writer; Polly Staple, Director of Chisenhale Gallery; and Mark Wallinger, Artist.


The artists selected by the partnering organisations for the first cohort (2018-2020) of the Freelands Artist Programme are:
G39, Cardiff, Wales
Kelly Best, Ian Watson, Fern Thomas, Neasa Terry, Jennifer Taylor.


Zoyander Street, Yuen Fong Ling, Alison J Carr, Siân Williams, Lucy Vann.


Aideen Doran; Rosie O'Grady;Sulaïman Majali; Stephanie Mann; Tako Taal.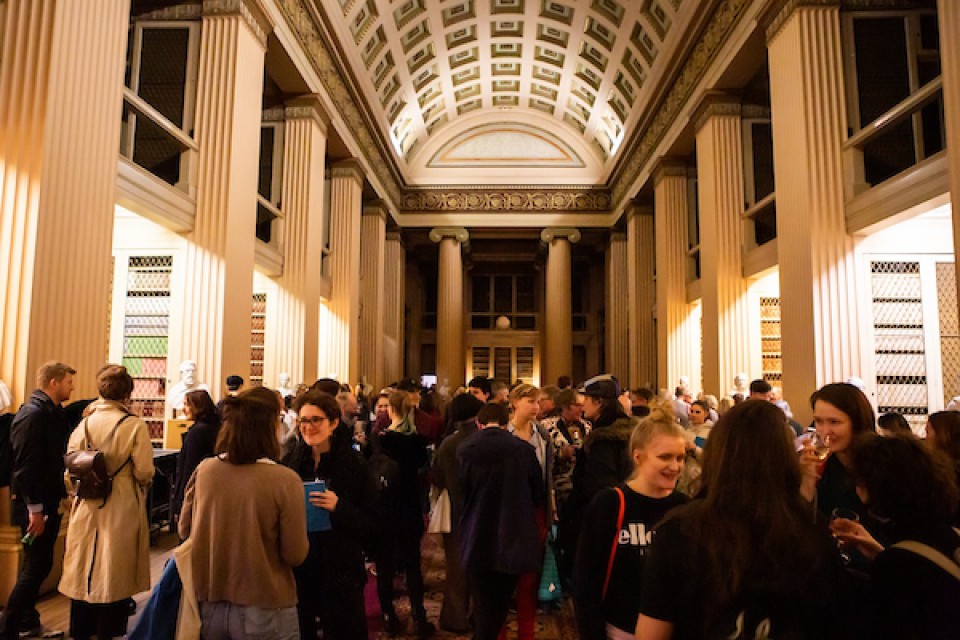 Talbot Rice Gallery, Edinburgh, Scotland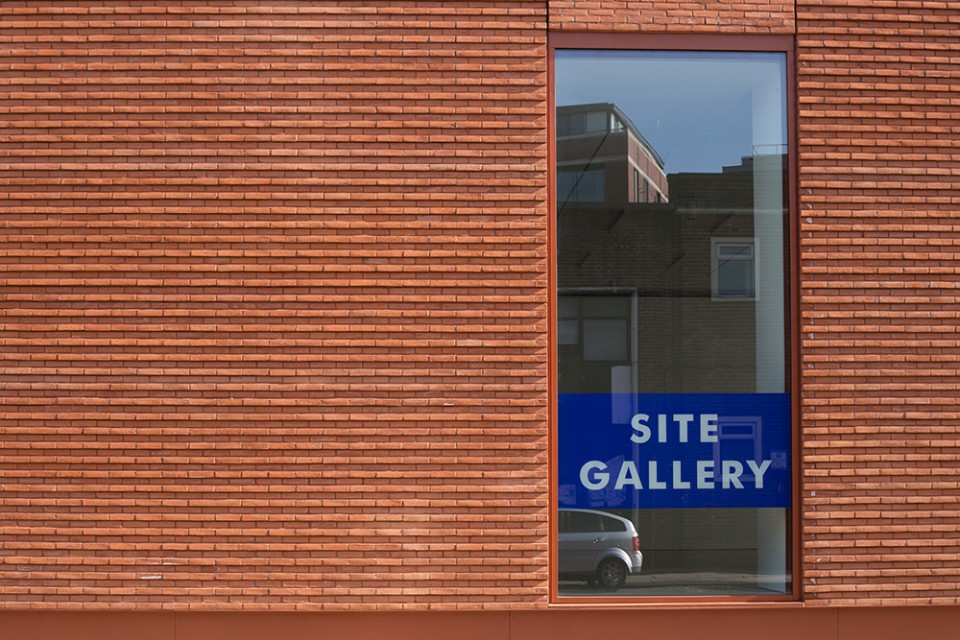 Site Gallery, Sheffield, England
The artists selected by the partnering organisations for the second cohort (2019-2021) are:
G39, Cardiff, Wales
Becca Thomas and Clare Charles, Will Roberts, Freya Dooley, Rebecca Gould, Rhiannon Lowe


James Clarkson, Maud Haya–Baviera, Victoria Lucas, Conor Rogers, Jo Whittle


Mona Yoo, Eothen Stearn, Jenny Hogarth, Rae-Yen Song, Sarah Rose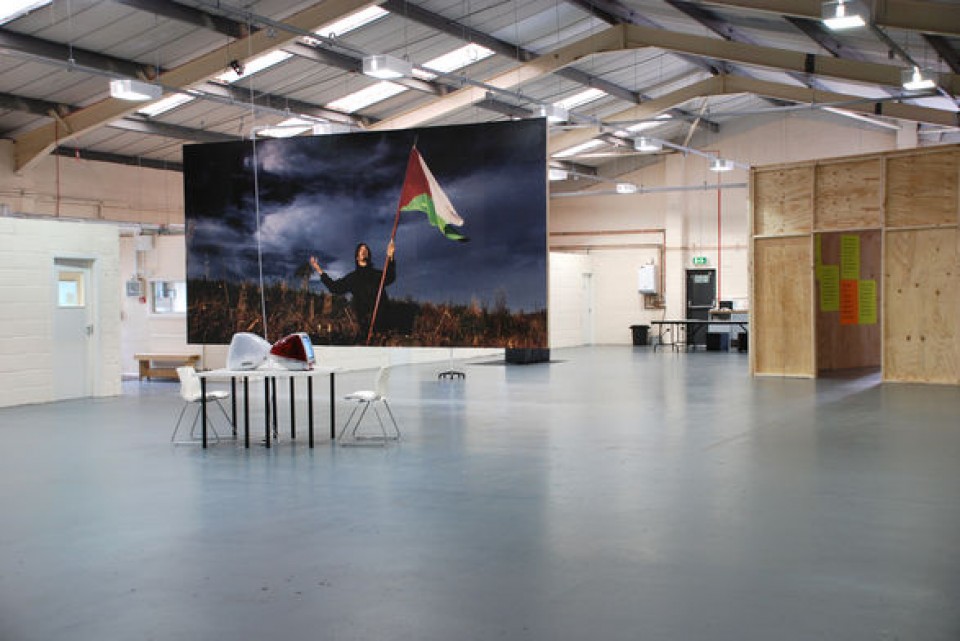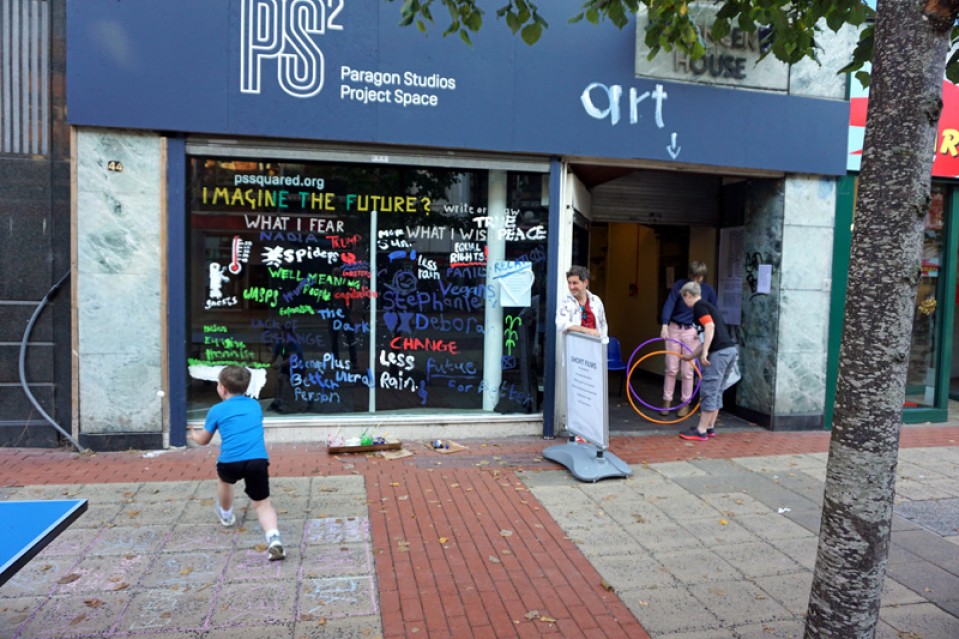 PS² - location Royal Avenue
Background

PS², as an artist-run organisation-, has always worked with artists at the start to mid-career and encouraged risk taking and experiment, radicalness and difference, and resolve to site context. We have a strong belief of the social relevance of art and are keen to support community engaged and context specific projects.
PS² was awarded this funding just after the volunteer run arts-collective heard that it had surprisingly lost its annual funding from the Arts Council of Northern Ireland due to funding cuts. To make the situation worse, PS² had also lost its premise in North Street due to the regeneration process in the city centre area. Despite this grave situation for the organisation, the artists and the Board decided to struggle on.
The Freedlands Award came just at the right time and was seen as a cheerful recognition by the Foundation of the many projects with emerging artists which PS² has supported over the years.
For PS², the Freelands Artist Programme is an ideal opportunity to support artists at the start to mid-career level and to strengthen the arts ecology and the potential for contemporary Arts in Northern Ireland. By the end of the 5 year programme, twenty artists will have participated, so please bear in mind that this call-out for emerging artists will be repeated every year until 2021.
It is hoped that the Freelands Artist Programme will energise emerging artists and contribute to making the region culturally cool and exciting.


The next open call for artists to participate in the PS² Freelands Artist Programme 2020-2022 cohort will be in summer 2020.
This programme is funded by the Freelands Foundation.