PS² Freelands Artist Programme 2021-2022
PS² announces the names of the third cohort of artists who will participate in the PS² Freelands Artist Programme over the next two years
Myrid Carten, Phillip McCrilly, Helouise O'Reilly, Robin Price and Jonathan Ross. Programme curator 2021-23: Ciara Hickey
Ends 31 December 2022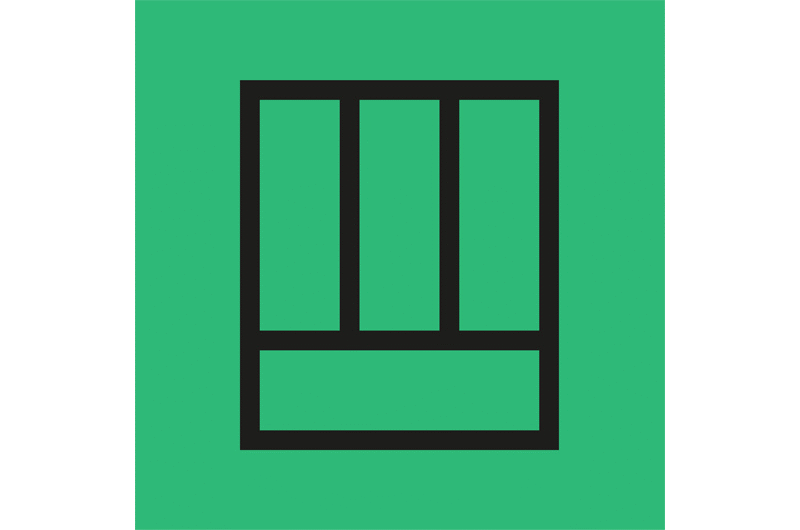 Image credits: (1) Myrid Carten; Touch your Tires: Landscape Study, 35mm photograph, 2018, (2) Phillip McCrilly, Jaunt 1 & 2, 2020, image: Trevor Wilson; (3) Helouise O'Reilly, Untitled, 2016, photograph; (4) Robin Price, Drawing On The Walls, Centre for Contemporary Art Derry~Londonderry, 2019; (5) Jonathan Ross, Better a Crutch Than a lost limb, Mount Stewart, digital print. All images courtesy of the artists.
The PS² Freelands Artist Programme is an initiative funded by the Freelands Foundation that supports creative and professional development for emerging artists based in Northern Ireland, and fosters long term relationships and collaborations between artists and arts organisations.
PS² is delighted to announce the names of the third cohort of artists who will participate in the programme over the next two years:

Myrid Carten, Phillip McCrilly, Helouise O'Reilly, Robin Price and Jonathan Ross


A panel including artist and curator Michele Horrigan; Ciara Moloney, curator of the PS² Freelands Artist Programme; and Peter Mutschler, Creative Director of PS², selected the five artists from a recent open call for applications.
Their diverse practices represent the exciting and ambitious approaches to art production championed by PS².

During their time on the programme between January 2021 and December 2022, the five cohort artists will focus on and develop significant new work. In addition to an annual bursary, each artist will receive ongoing tailored curatorial support; a travel budget; research and mentorship; attendance at two annual symposia; an opportunity to exhibit at PS² and the Freelands Foundation in London; and the use of PS²'s equipment and workshop space.
About the artists
Myrid Carten is an artist filmmaker whose work has screened internationally.
Using documentary and fiction, and often a playful combination of both, her films interrogate both the struggle for intimacy and the ways we are compromised by our pasts. She explores the universal desire to be both known and hidden, and the costs involved in both of these complicated commitments.
Carten studied at Goldsmiths University of London and Central Saint Martins UAL. Her work has been commissioned and broadcast by the BBC, funded by BFI and NI Screen and selected for Galway, Cork and Belfast Film Fleadhs. Select exhibitions; My Body is an Exhibition, Sadler's Wells London (2021), The Yalta Game, RCC Donegal (2020), Urgencies, selected by Willie Doherty, CCA Derry (2019). Select residencies: ISCP NYC 2020-21, Hospitalfield 2020-2021, Artlink Dunree 2020 and British Council's and ACNI International artist residency in India 2017-18. Select awards: TBG&S Project Studio Award 2018-19, Fire Station Artists Studio Digital Media Award 2018, and the Arts Council of Ireland's Next Generation Artist Award 2018-19. She is currently developing a feature experimental documentary supported by Screen Ireland 'The Voice' 2020 and DocsIE Pitch Award 2019. Most recently she has been awarded an Arts Council of Ireland's Commission Award 2020-21.
Instagram: @myrid_carten
Phillip McCrilly is a Belfast-based artist, curator and chef. Previously a co-director at Catalyst Arts, he is currently a member of FRUIT SHOP; a collective of Belfast-based artists operating within a suburban residential café that merge food production and grassroots growing initiatives with local food histories. Recent food-based projects include 'Jaunt' as commissioned by Catalyst Arts and Goethe Institut, 'Spiral Jetty Sauerkraut' at CCA Derry~Londonderry, 'Dance Food' (with Fiona Hallinan) at Project Arts Centre, Dublin, and 'Kombucha Bar' at Catalyst Arts, Belfast.
Interested in the transgressive and interdisciplinary possibilities of food, hospitality and education, McCrilly's work explores the idea of threshold in often collaborative forms. Combining somatic learning with haptic processes of making, food is frequently used as a conduit for the transference of knowledge and skills. Considering cruising and foraging as likeminded deviant practices, his current research is centred around queer collective acts of land and property reclamation.


Helouise O'Reilly is an Irish artist born and based in Belfast.
From a young age O'Reilly has been a gatherer of stories. This role has formed the basis of her art practice which explores themes of identity. As a result, the work mainly stems from encounters with people. O'Reilly tends to immerse herself in other worlds, spending intensive periods of time with people in their own environments, listening and observing. She is often attracted to worlds that are hidden or more private in nature, a process of uncovering the unseen.
O'Reilly works in a range of media including video, photography and object making which often come together to create installations. Depending on the concept being explored, the materials used may vary. However, the most important material is time. The relationships O'Reilly build within her practice are sensitively based on trust and respect, without which her work would not be possible.
In 2014 O'Reilly was awarded the Digital Arts Studios BA Fine Art Graduate Residency Award following her studies at the University of Ulster. Upon completion of a Masters in FIne Art also from the University of Ulster, O'Reilly was awarded the Catalyst Arts Emerging Artist Award, funded by the Fenton Arts Trust. She has exhibited nationally in group and solo exhibitions including Belfast Exposed and the Ulster Museum. She has also exhibited internationally and had work featured in the Belfast Film Festival. O'Reilly was nominated for the 2019 Kleinwort Hambros Emerging Artist Prize.

Robin Price is an artist-inventor, trans-disciplinary physicist, musician and cat enthusiast. He holds an MPhys in Theoretical Physics from the University of Wales, Swansea and a PhD in Composition and Creative Practice from Queen's University, Belfast. Recent solo exhibitions include Escape Sequence at CCA, Derry~Londonderry, Lambent Ambient, R-Space, Lisburn and Air of the Anthropocene at University of Atypical, Belfast. His work is held in the Arts Council of Northern Ireland's public collection and has been covered in Source Magazine, New Scientist and the Guardian. He is a founder member and ex-director of Vault Artist Studios in East Belfast.
"I use electronics, algorithms, code, glitches and hacked objects to push at the boundaries of what is technologically and ecologically possible, permissible and ethical. My approach is playful, experimental and publicly engaged.
My work comes from personal experience. I'm an outsider artist who trained not in art but physics and music who works primarily with new materials to try and make concentrated moments of wonder or joy an audience can carry away with them; making a memory that stands out against the background urban hellscape. This approach came out growing up around the tail end of the UK rave scene, living for the weekend and beginning my creative practice putting on visuals for local promoters. I often work with children and first became interested in the environment at a young age, this points towards the playfulness, connection with the inner child and environmental themes in my work."
Jonathan H.S. Ross is a multi-disciplinary artist based in Belfast, NI. He received his BA in Fine Art specialising in painting (Ulster University, Belfast, 2012), and an MA in Art, Research and Collaboration (Institute of Art, Design and Technology, Dublin, 2017) where his practice expanded to making sculptural interventions for public use. He was co-director at Catalyst Arts between 2015-2017. Alongside his contemporary art practice he is building a business as a chairmaker, and as such, is currently thinking about how one influences the other, and how to position himself within both 'markets'.

He works primarily in timber and is interested in the points where traditional woodworking techniques intersect with a contemporary arts practice in terms of the philosophies and theories of maintenance and care-taking, and the installation of sculptures and structures in public space.
He is increasingly interested in the public realm and how people can become instigators, collaborators and interrupters of these spaces, how these environments can be scripted and edited and how physical interventions can direct use.
He is interested in producing work that is playful, subversive and that ultimately presents opportunities for individuals and groups to interact with each other and their environment positively. Most recently he's been designing structural 'solutions', influenced by the restrictions and impact of Covid-19 on peoples' experiences of their public spaces. Skill and craftsmanship is an important aspect of the work, as is process and pace.
Artist meeting cohort 1 and 2
More information about the artists from our first cohort in PS² Freelands Artist Programme can be found here.

And for the secnd cohort of artists here

For general information about the Freelands Artist Programme, the partnering organisations and their selected artists see

The 4th and final open call for artists to participate in the PS² Freelands Artist Programme 2022-2023 cohort will be in autumn 2021.
About the PS² Freelands Artist Programme Curators
It was important for PS², to put in place a strong curatorial support for the artists, responding to their individual strengths and needs. We devised that role as a 2 yearly rotating position, to keep the momentum fresh and to connect a wider range of curators to the programme, our organisation and Northern Ireland.
Alissa Kleist
was our first curator from 2018 until December 2020.
Ciara Moloney was our second curator from October 2020 until April 2021.
Ciara Hickey is our current curator from May 2021 until December 2023.
Image credits: (1) Myrid Carten; Touch your Tires: Landscape Study, 35mm photograph, 2018, (2) Phillip McCrilly, Jaunt 1 & 2, 2020, image: Trevor Wilson; (3) Helouise O'Reilly, Untitled, 2016, photograph; (4) Robin Price, Drawing On The Walls, Centre for Contemporary Art Derry~Londonderry, 2019; (5) Jonathan Ross, Better a Crutch Than a lost limb, Mount Stewart, digital print. All images courtesy of the artists.
About the Freelands Artist Programme
The Freelands Artist Programme supports and enhances collaboration between 80 emerging artists and four arts organisations from across the UK in order to build and strengthen professional arts practice outside of London. As with all the Freelands Foundation's initiatives to date, the programme was established following extensive research into the current landscape of post-university support for emerging artists in the UK.
The Freelands Foundation provides funding totalling £1.5 million to four UK organisations over a five-year period. Alongside PS² in Belfast, Northern Ireland, the other partner organisations taking part include Site Gallery in Sheffield, England; g39 in Cardiff, Wales, and Talbot Rice Gallery in Edinburgh, Scotland. Each institution curates a series of two-year programmes with five artists annually, allowing those artists to receive much needed support across both creative and professional development.