Open Communal Shared Drawing
Tuesday online drawing sessions
January 2021 - January 2022
Open Communal shared drawing- every Tuesday, same time, same link or email: info@pssquared.org

Gather up any mark making materials you have in the house and some paper, and together we will spend some time making open communal shared drawing. No previous experience required, all family members welcome and free.
There will be a project about the 'Open Communal Shared Drawing' between 06-25 September 2021, with examples of drawings from participants and workshops around the theme of collective drawing.

Upcoming: Tuesday 02 November 10-11am: Marie Phelan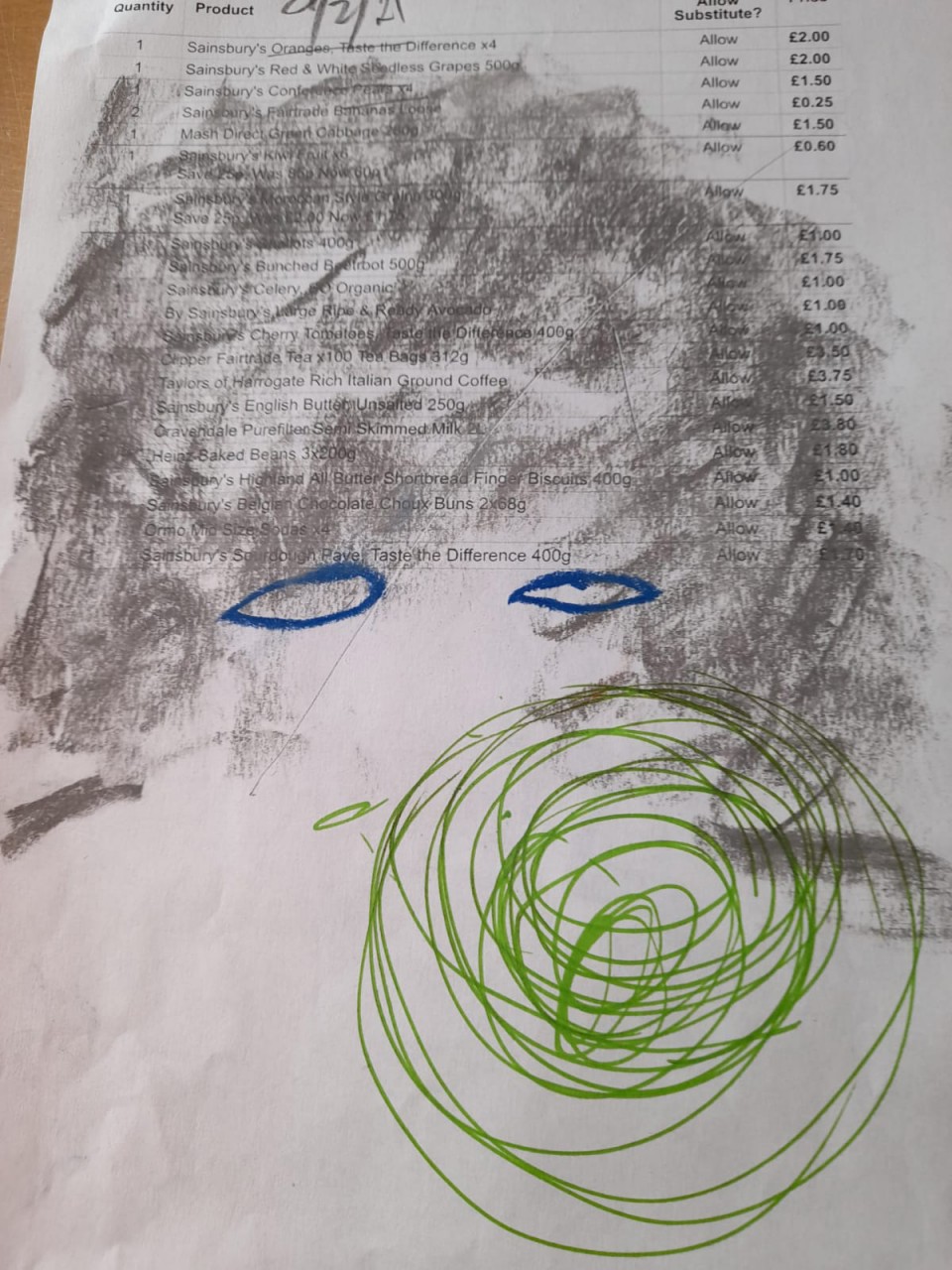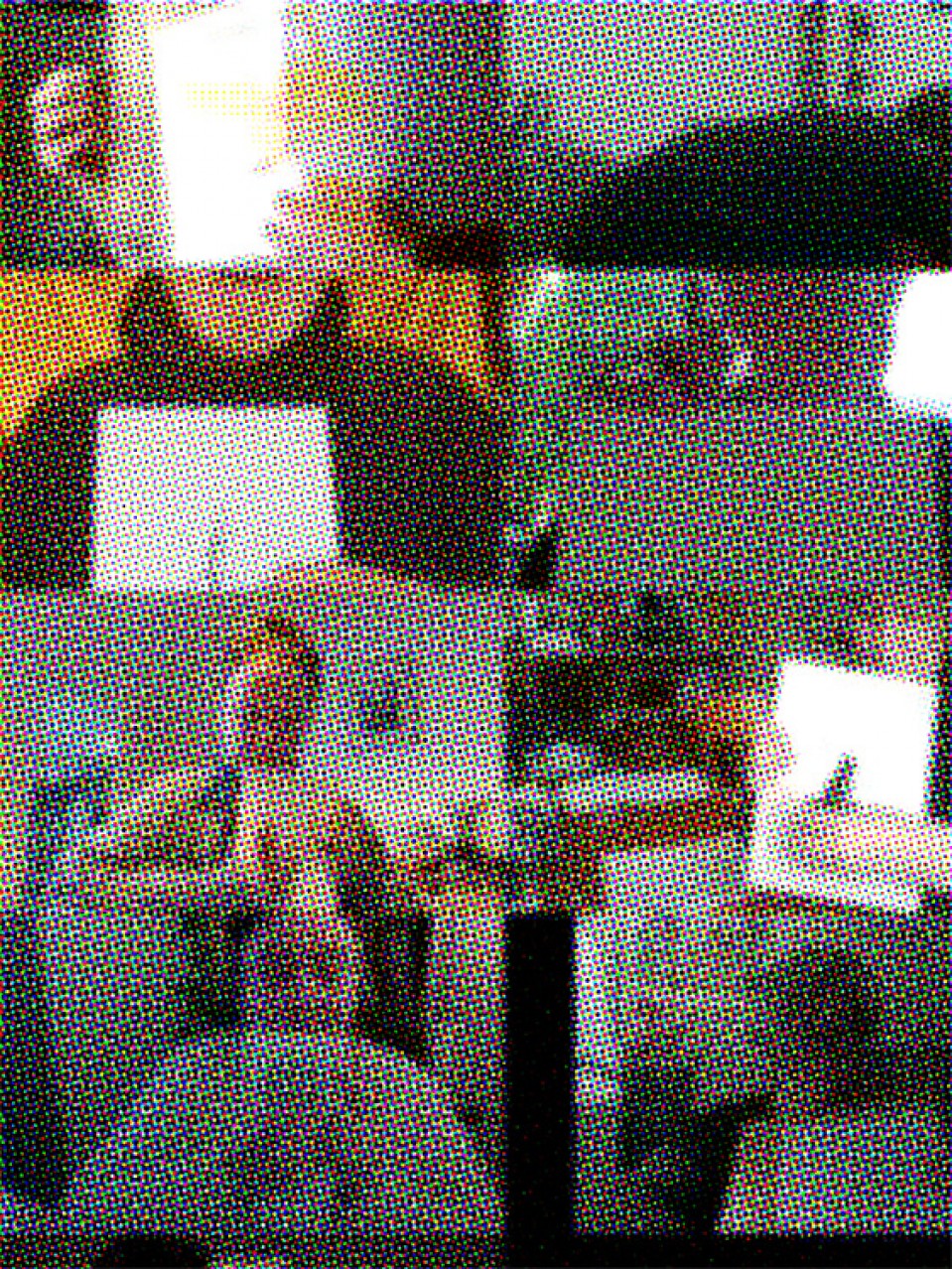 Previous sessions
26 January: Alastair MacLennan
Alastair would like everyone to bring the following to the Zoom meeting (don't worry if you can't):
1) 15 sheets of paper (A4 size, or whatever). 20 if possible
2) 10 separate items to draw with (sticks of charcoal, some dark B pencils, blue or black biro pens, if possible, or whatever).
3) A rubber (eraser)
4) 2 interesting objects of personal choice.

02 February: Alastair MacLennan
Alastair would like you to prepare for the session and have some materials at hand:
1) Each participant to come to the meeting with TWO short stories (to be told taking ONE MINUTE each) about something you've experienced that's:
important to you, that's had an effect on you and that you'd like to share.
2) 10 drawing materials
These could be charcoal, soft B pencils, pens, markers, chalk, or whatever would make clear, definite, strong marks, so they can be seen easily when held up on the zoom screen.
3) If possible, please bring 18 pages of A4 size paper to draw on (If you can't bring these, then 18 pages of whatever size you can manage).
4) Please also bring ONE simple piece of FIRM CARDBOARD, of the SAME SIZE DIMENSIONS as the sheets of paper you'll be drawing on.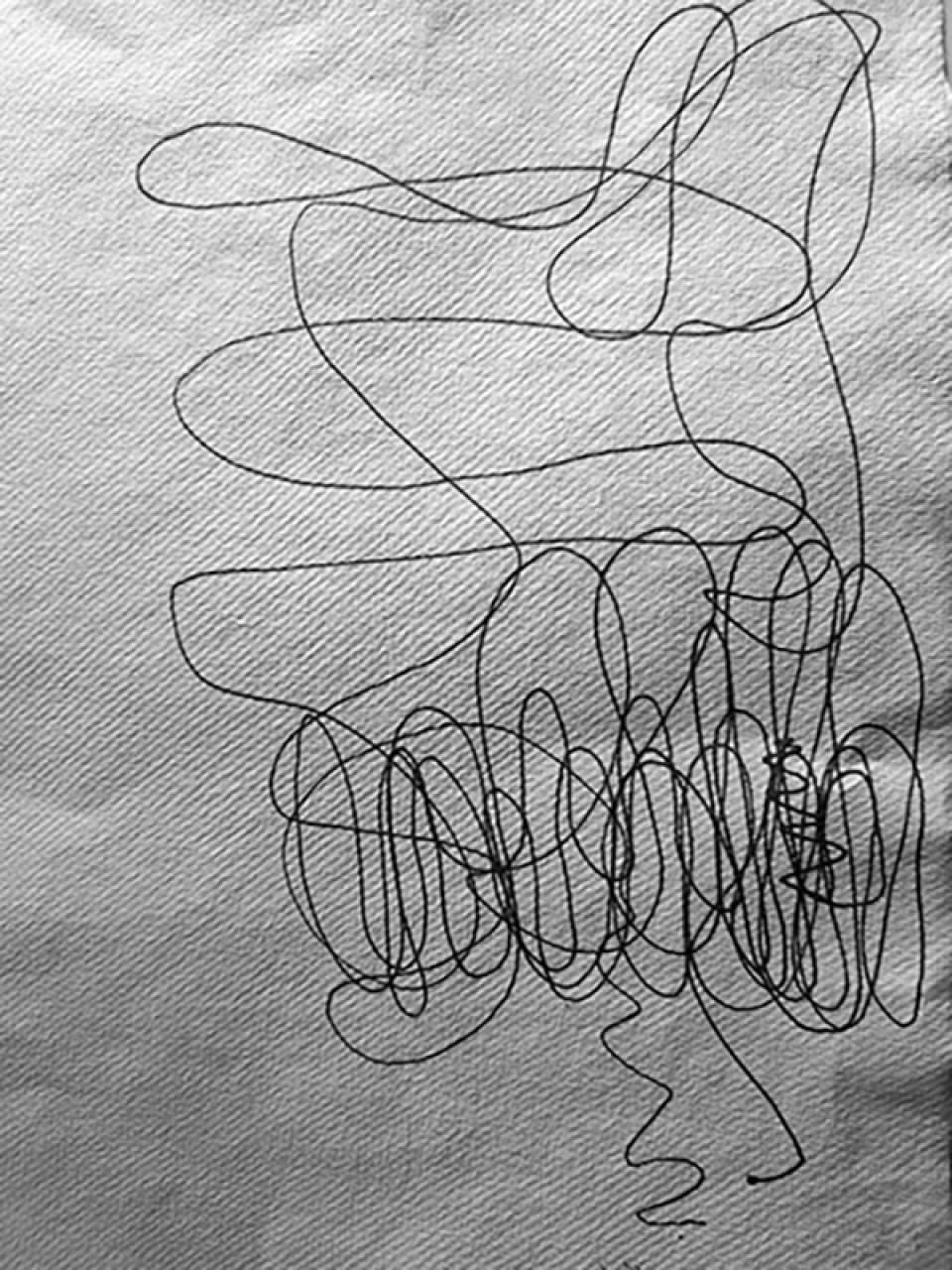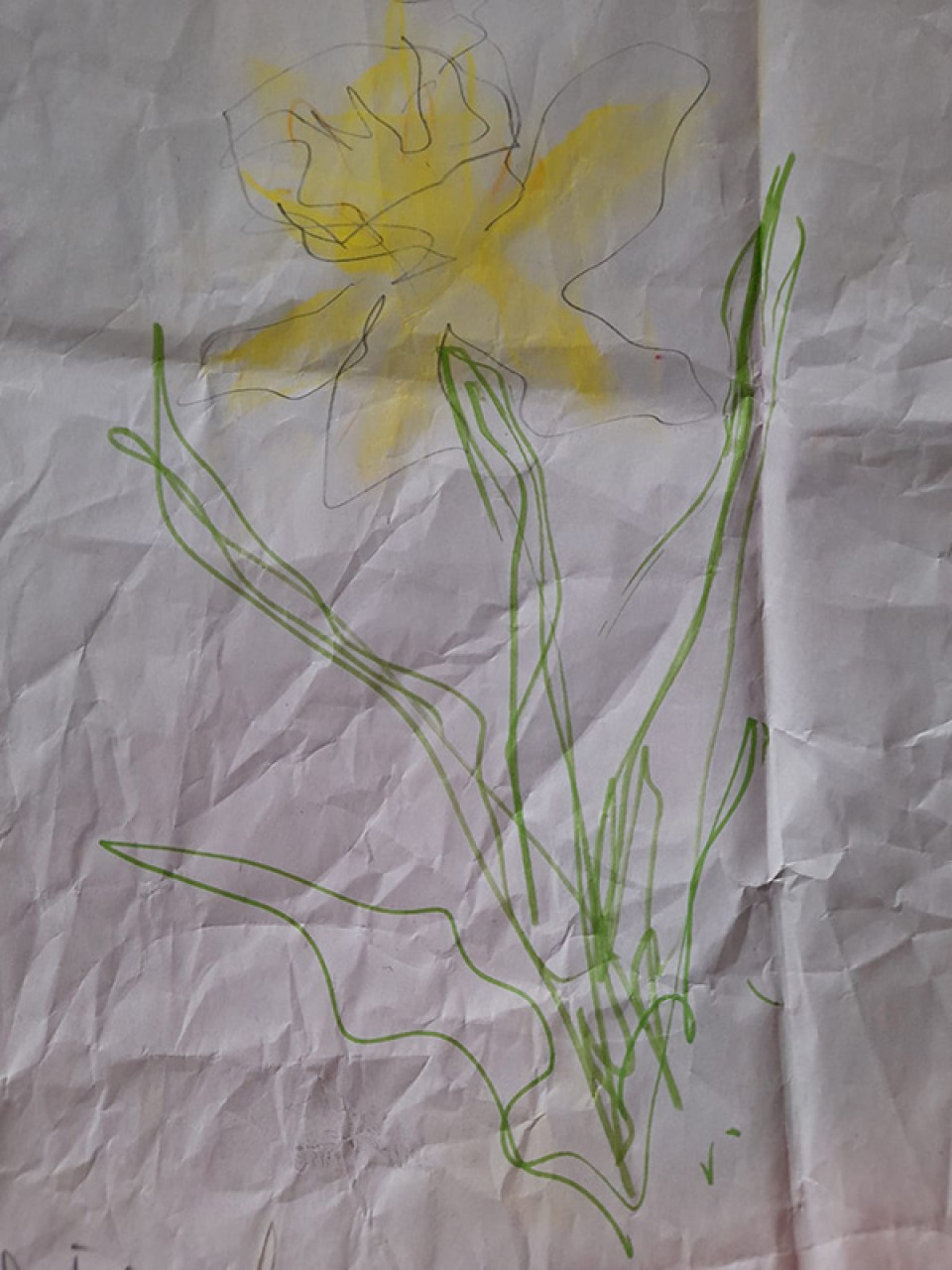 09 February- Bronagh Lawson
Bronagh asks the participants to:

Consider sitting still for 30 mins before logging on
Think about something that you are grateful for or have noticed that is nice in the last few days.
Think about a sound you might like to make
Bring 10 sheets of paper and 5 objects
Gather up 7 different marking making materials
If you like, change your Zoom background to one of your own images/art (but don't worry if you cannot do this).

He asks the participants to have the usual variety of drawing items at hand, plus chalk or charcoal; A4 paper; a couple of A3 Sheets, not necessary but could be used; tissue/ toilet paper or cotton wool; baby wipes or damp cloth.
23 February- Elaine MCGinn
In regard to materials at hand, Elaine writes:...'there are no real rules about the workshop, usual items, but I would like to request that the participants choose something new, materials, paper, something they have always wanted to try, something that lights them up!!'

02 March- James King
Please have some materials close to your screen for the session, like the usual variety of drawing items plus chalk or charcoal; blue tack or some way to secure a page; A4 paper; a couple of A3 Sheets. The blue tack is for one of the exercises: to be able to draw with one hand with the other hand not available to hold down the paper. It would be similar to drawing on two pages simultaneously.

09 March: Tonya McMullan
Please have some materials on hand - whatever you feel comfortable using and paper to draw on as well as three things to smell:
1. A jar of spice from your spice cupboard
2. Organic material i.e. something deriving from living matter (examples include soil/ plant/ porridge/ tea/ coffee/ wood)
3. An item of clothing.

16 March: Rachel Macmanus
For materials: please have large sheets of paper or cardboard sheets next to you, any type of material as long as its big, if people can find that?
Rachel Macmanus currently is part of the Line of Thought exhibition with us, a project focussing on drawing.

23 March: Tonya McMullan
Drawing materials and paper.
A piece of clothing.
Something to smell and taste (could be honey, fresh herbs, glass of milk, fruit, chocolate, biscuit etc).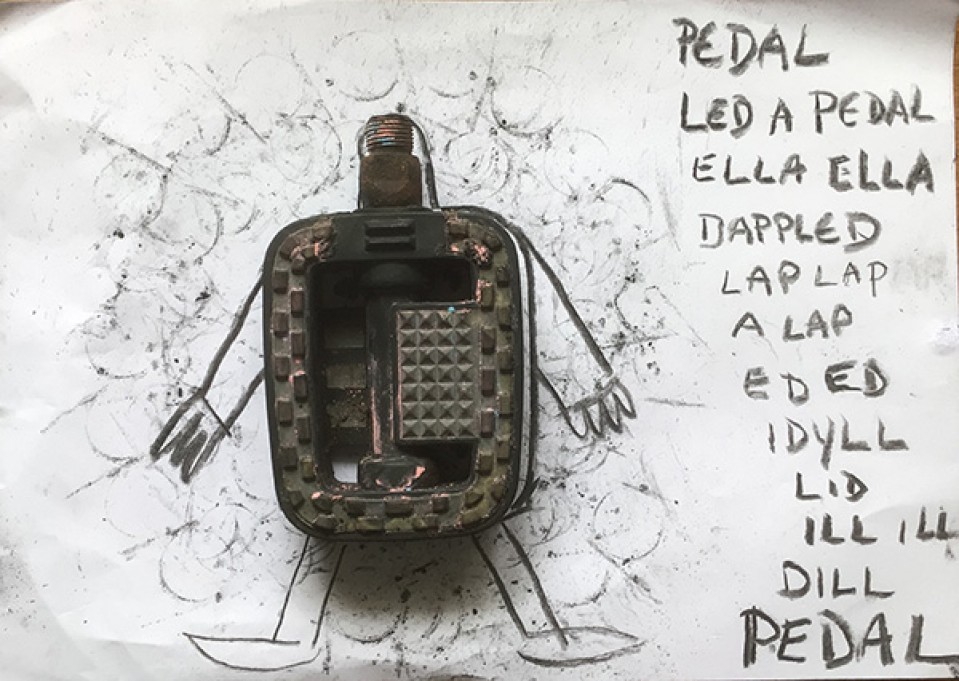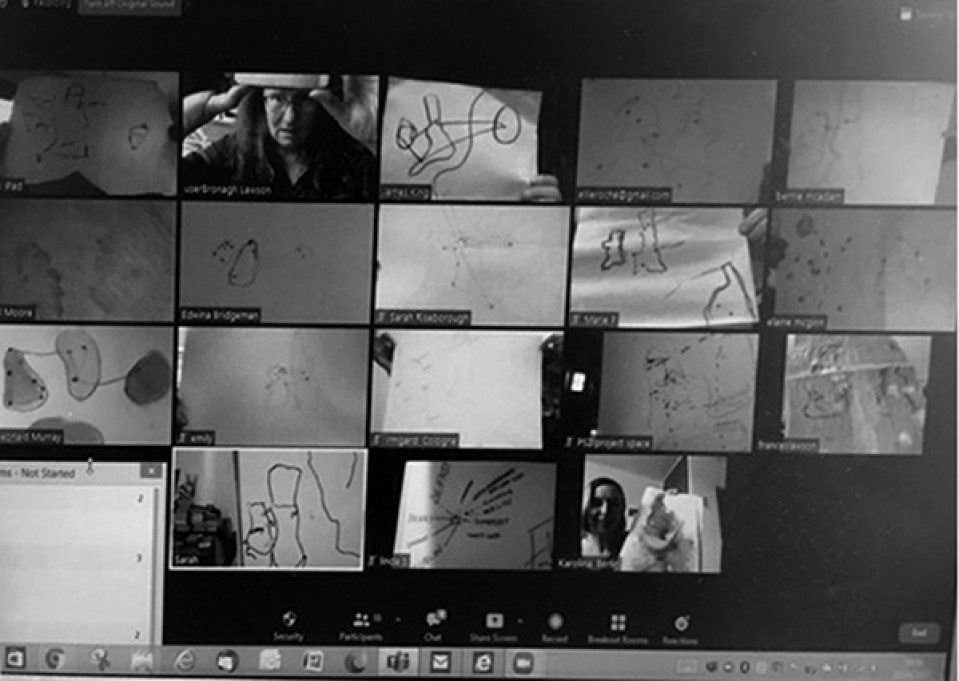 30 March: PS² and everyone
Drawing materials, paper, sticky tape.

06 April: Elaine McGinn
Elaine wants you to have something nice to eat, a piece of fruit, chocolate or a sweet next to you and I guess some drawing material as well.

13 April: Aisling O'Beirn
Aisling will have people draw 'broken things' so she asks people to bring:
-a selection of broken objects, things that are maybe lying around the house in need of repair, or even things that are beyond repair etc;
-a range of drawing materials, pencil, charcoal, crayons papers scissors etc as well as a range of papers and surfaces to draw on.
-They could also bring a camera or even their phone to photograph and maybe upload the results if we have time.

20 April: Bronagh Lawson
Please have the usual materials at hand, paper, pens, paints...

27 April: Niamh Scullion
Please have the usual materials at hand, paper, pens, paints...

04 May: Seonaid Murray
Seonaid is a Community Musician and Outreach Officer for Moon Base Projects run by The Black Box, Belfast. Tuesday's workshop will be based around sound. Feel free to draw throughout the session when you hear a sound that you would like to work with! There will also be some set times when we can all draw together reacting to sounds we have made or heard!
Bring paper and any materials you like to draw with.
11 May: Katrina Sheena Smyth
I would ask the participants to bring with them the usual drawing materials (paper/journal, pencils, pens, charcoal etc) and a dense writing piece that they have read. I have been working with dense philosophical theories; however, this could also take the form of a complex poem or piece of literature.

18 May: Ngaire Jackson.
Please have these materials at hand
6 pieces of blank paper
pencils, pens (felts, biros ...)
a pair of scissors
PLUS any 2 pieces of paper with text on them, a bill, newspaper, instruction leaflet, pages of a book, pamphlet, printed paper out of your recycle bin ...

25 May: Irmgard Himstedt
Materials: usual paper, one of it A3; pencils, felt tips, charcoal, coloured pens/ calk, glue stick or tape.

01 June: Sarah and Seonaid Murray
Materials: paper and materials for drawing

08 June: Miguel Martin
For the website Miguel mentioned see.
Materials: a black biro pen and the blank side of a few scrap documents which could be a utility bill, shopping list, bank statement etc

15 June: Sarah Riseborough
Materials: if possible drawing paper (packing paper, lining paper, whatever you have that's got a smooth surface) that's around A2 size and a few different colours of pen or pencil, charcoal, a paintbrush and water. Maybe make sure you're ok with marking the surface underneath the paper!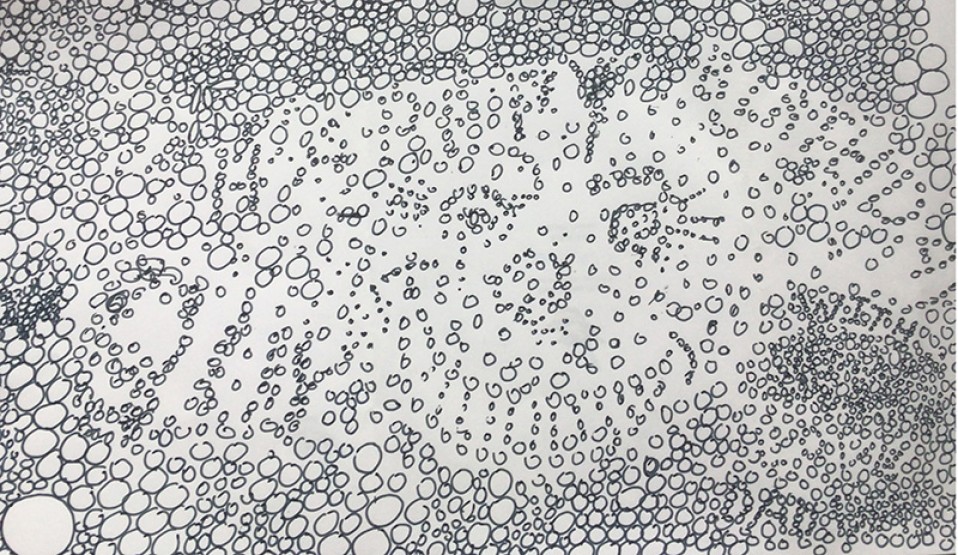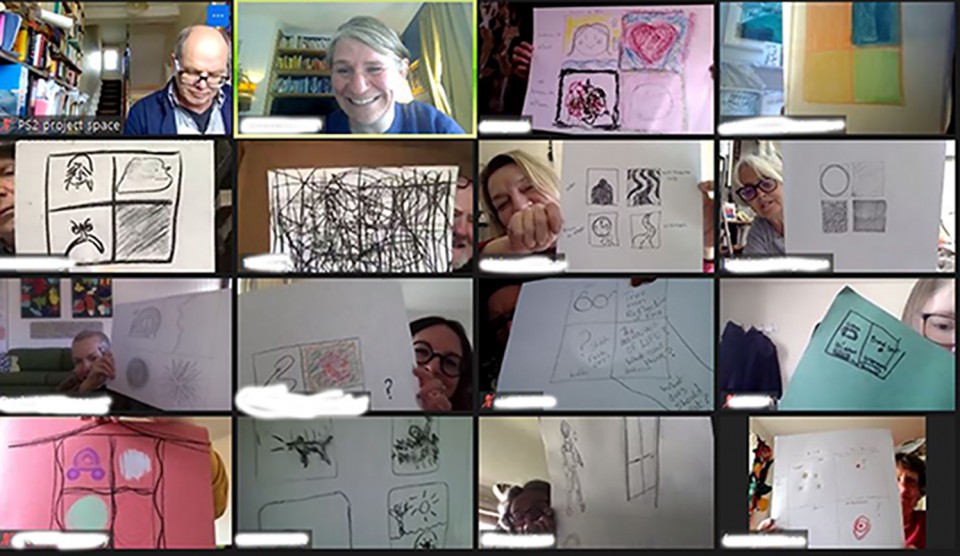 22 June: Bernie McAdam
Materials: nothing specific, just choose the materials you feel happy with.

29 June: Duncan Ross
Materials: paper, a pencil, an eraser, and some kind of indelible medium such as black ink, black paint or black marker pen...

06 July:James King
Materials: 1x A3 page, 6x A4 plus six other pages, could be A3 or A4 and the usual drawing implements.

13 July: Sandra Corrigan Breathnach
Materials: a sketch pad or sheets of paper (110gsm or Less) it is important that the paper is not too thick, a good drawing pen, a 2B a 4B and an 8B pencil (or 6B if you can not get an 8B), Indian ink (in a low container), a small paint brush, scissors, a compact charcoal stick.

20 July: Emily Lohan

27 July: Nathan Crothers

03 August: Bronagh Lawson and Elaine McGinn
10 August: PS²

17 August: Elaine McGinn
24 August: group-led

Material: Apart from your usual drawing materials, nothing in particular; maybe just to have some comfy clothes on and a space to stand up and do some movement.
07 September: Edwina Bridgeman
Material:usual drawing stuff and some scrap fabric that can be drawn on and a needle and thread; can be wool or cotton or anything that will go through the needle that you have!
See more on Instagram

14 September: live from project space
21 September: PS²

28 September:James King

05 October: cancelled

12 October: Bronagh Lawson

19 October: PS²
Please choose an object- and have at hand- which you like and can verbally describe its shape; plus your usual drawing materials.

26 October: PS²