Opening
Thursday, 21 September, 6-8pm

Opening hours
Wed- Fri, 1-5pm, Sat 12-4pm
We Speak Silent
Curated by Clare Gormley
Featuring work by Nicoline van Harskamp, Justine McDonnell, Tom Varley, Hannah Weiner. Curated by Clare Gormley
Ends 14 October 2017
HIVE choir performance: Thursday 5 October, 8pm (Late Night Art)

PS² is pleased to present We Speak Silent, an exhibition exploring the performative and political dimensions of speech and language. The works in the exhibition offer up what might be considered a 'radical linguistics'; pushing and playing with language in experimental and unexpected ways in order to both reveal and rupture its conditions. Privileging non-standard, vernacular, poly-vocal, fluid, deconstructed and wholly abstracted linguistic forms, We Speak Silent asks at what point the speech act becomes a political act and imagines what a revision of language—our primary means of sense-making and world-making—might mean for our future.

Taking its title from a work by the avant-garde American poet, Hannah Weiner (1928-1997)—whose experimental 'clairvoyant' writings and visual 'code poems' form the jumping off point for this exhibition—We Speak Silent features a range of performed, spoken, video and textual works. Drawing on the associative, symbolic, highly malleable nature of speech and words, these works posit language as a medium whose precondition is both to convey and disrupt meaning. In some, the failings of language are made explicit as it comes to obfuscate meaning or render unintelligible intended sentiment or cause: speech becomes broken, words malfunction, meaning is lost or hidden. In others, our primary means of communication is exposed as a medium for the privileged or an instrument for domination, and is subverted, remodelled or replaced altogether by new symbols, movements or other forms of orality.

Commonly, the works in this exhibition seek new ways for meaning to be coded and signified, opening out to feminist, futurist and post-colonial understandings of language and offering up new potential means for communication.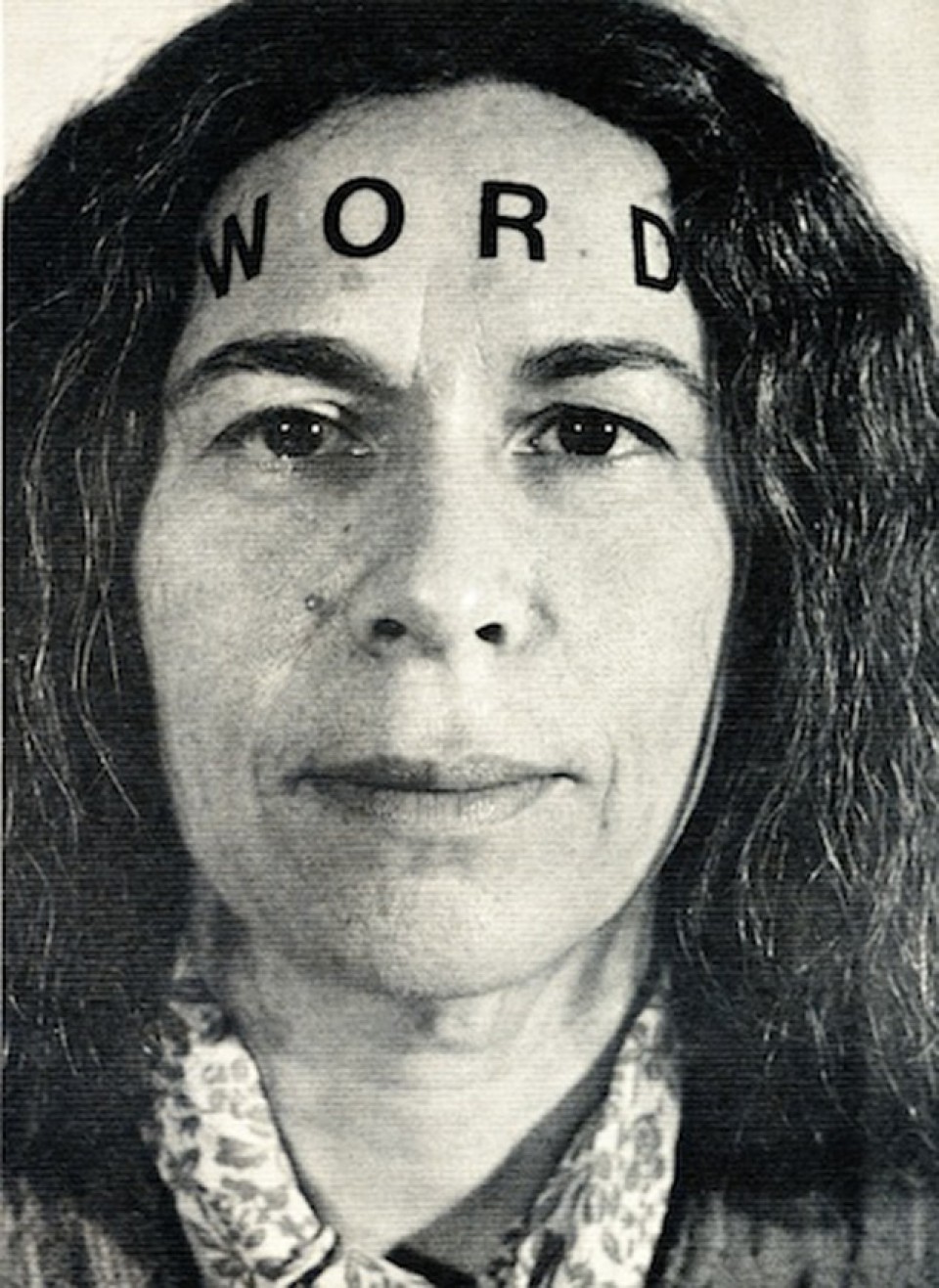 We speak silent- HANNAH WEINER. Image: Nelson Howe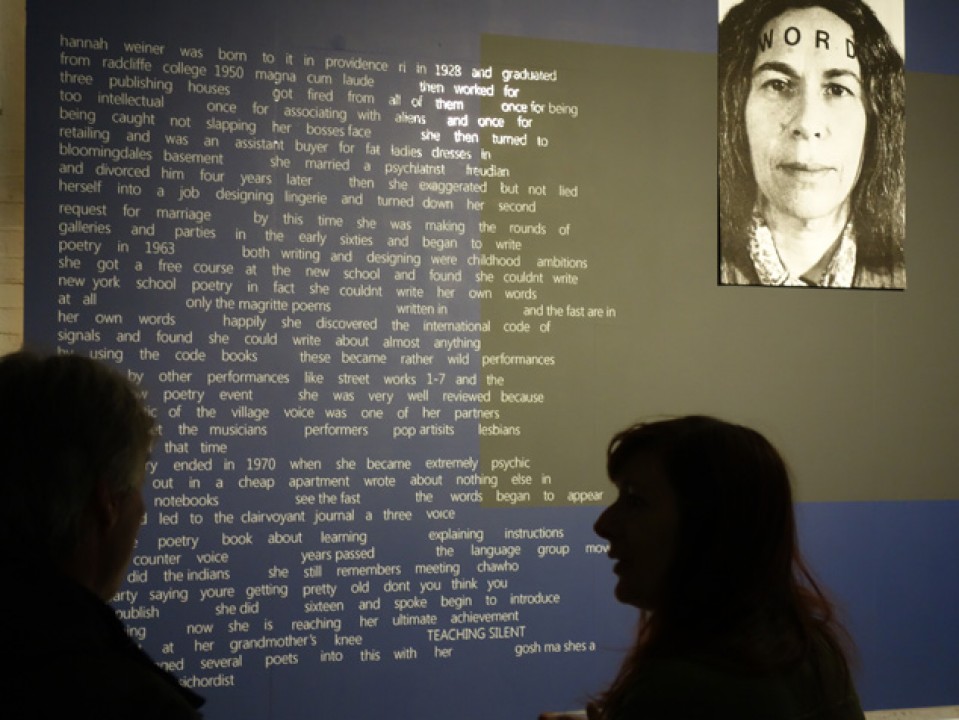 We speak silent- installation view, Hannah Weiner
HANNAH WEINER (born Providence, Rhode Island 1928, died New York 1997) was an experimental writer and performer. Often associated with the Language poets, her influence extends from the sixties New York avant-garde, where she was part of a group of poets, art critics and performance artists who organised poetry events to bring poetry "off the page" and onto the street. Central to her work during this period were The Code Poems. Adapting the International Code of Signals – a system developed for communications at sea – Weiner composed dialogue scripts, absurd and humorous "poems" which were performed in various environments and with changing casts. In these Code Poems she experimented with new methods of communication – visual, auditory and body-related. In the 1970s Weiner began to see words appear around her: floating in the air, on her forehead, on other people, on walls, paper. This hallucinatory experience – aided by her experiments with psychedelic drugs, extreme fasting and intensive yoga – resulted in the Clairvoyant Journals, a three voice performance poetry book in which the writing subject, her world and words become fully entangled. Weiner's other books include Little Books/Indians (Roof Books, 1980), Spoke (Sun & Moon Press, 1984), Silent Teachers / Remembered Sequel (Tender Buttons, 1993), and We Speak Silent (Roof, 1997).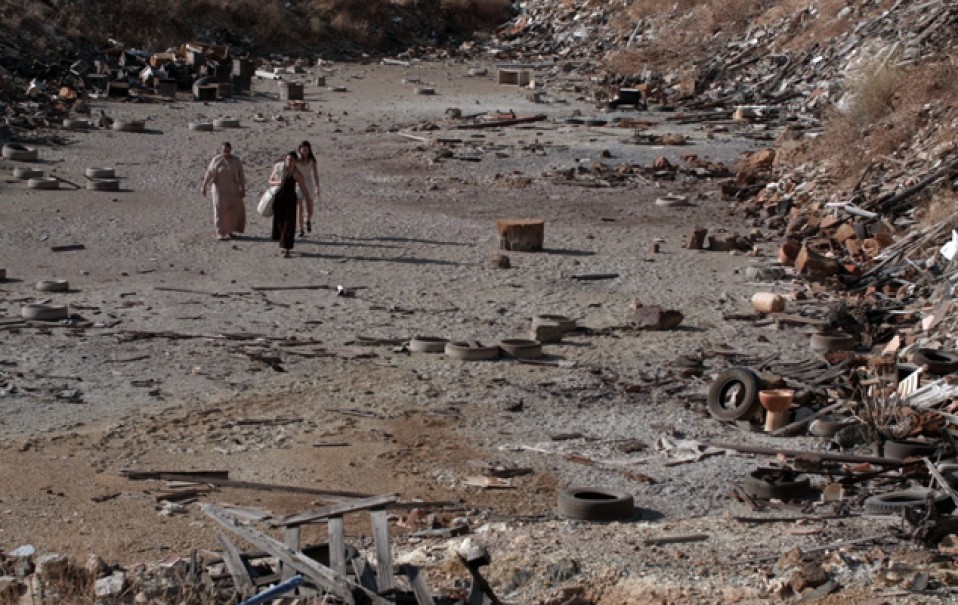 Film still: Nicoline van Harskamp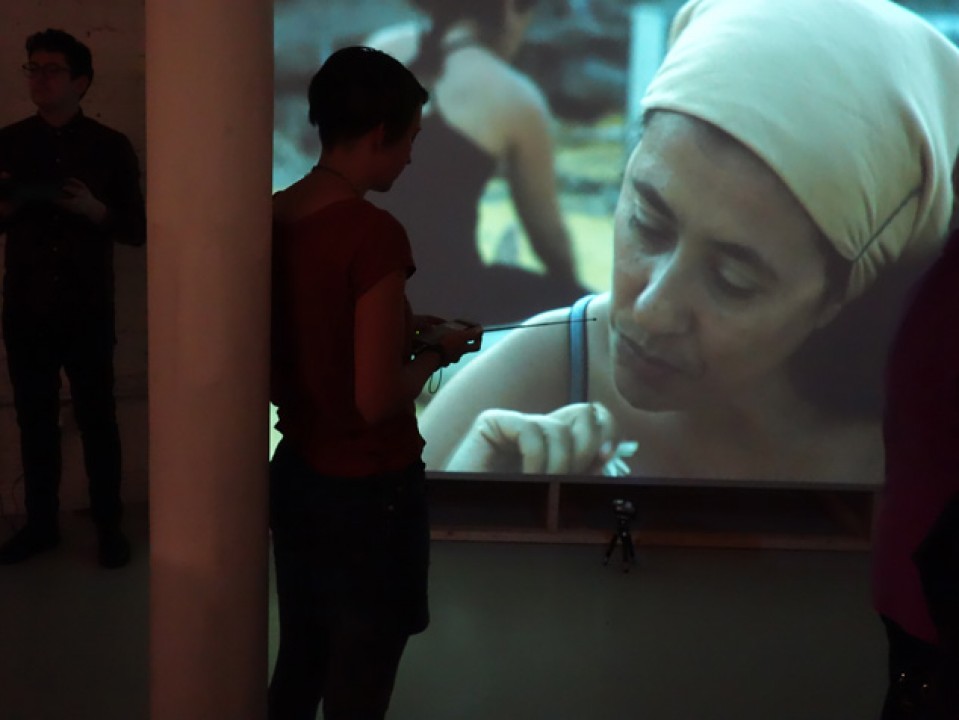 Installation view: Nicoline van Harskamp
Nicoline van Harskamp, PDGN, 2016 (video still) NICOLINE VAN HARSKAMP uses varieties of internationally-spoken English to propose a future shaped by the ubiquity and constant evolution of the language, and its inevitable divergence from hegemonic norms. Devised with actors, students, and sometimes linguists, van Harskamp's performative actions, plays, documents and video works bring out the correspondence between content and the aesthetic framework in which it comes into force. Van Harskamp's recent presentations include Englishes at BAK Utrecht, KunstWerke Berlin, Extra City Antwerp, Kunstraum London, and BMW Tate Live Performance Room. She took part in Sydney Biennale, Eva International Limerick, Manifesta 9 Genk, Gothenburg Biennale, Bucharest Biennale, and exhibitions at Witte de With, CAAC Sevilla, Kadist Paris, Rotor Graz, FRAC Lorraine, and Clark House Bombay. She is the winner of the 2009 Prix de Rome, and holds teaching positions at Sandberg Institute Amsterdam, and Kunstakademie Münster.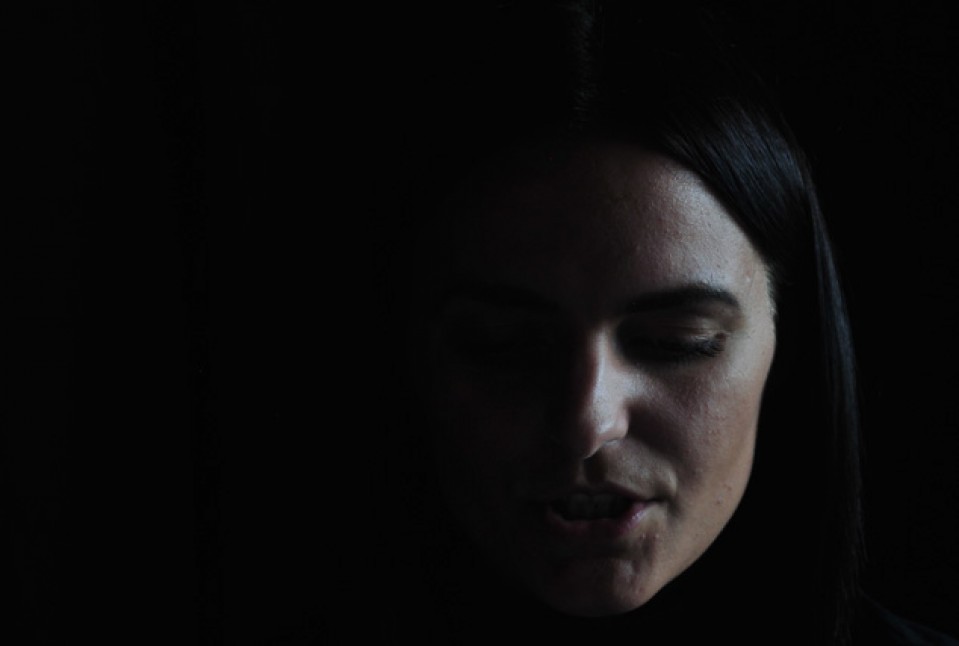 Justine Mc'Donnell- video still
Justine Mc'Donnell-window installation view
Justine McDonnell, '...narrative against itself...' 2017 (video still) JUSTINE MCDONNELL is an Irish artist who lives and works in Belfast. Her works take the form of complex textual arrangements, drawn from autobiographical notations, which focus upon the means and mechanics of communication to reveal and conceal an inner discourse. In particular, her works pay attention to the use of the voice and how it enacts the spoken word. Prominence is given to the voice's physicality, which in turn informs the creation of choreographed sequences, resulting in a new and densely interwoven sense of narrative. McDonnell is a co-founder of a sound collective Oscillate and the live performance platform Stance. Selected exhibitions include, Transmit, Platform Arts Belfast, 2017; Oscillate, PS², Belfast, 2017; Stance, Pollen Studios, Belfast 2016; Fix Festival, Belfast 2015; Democracy, ArtBox, Dublin (solo), 2015; Spit, Spit, Scrub, Scrub (with Amanda Coogan), Royal Hibernian Academy, Dublin, 2015; Smoking in Bolero, Live Collision Festival (with Amanda Coogan), Project Arts Centre, Temple Bar Gallery, Dublin, 2015.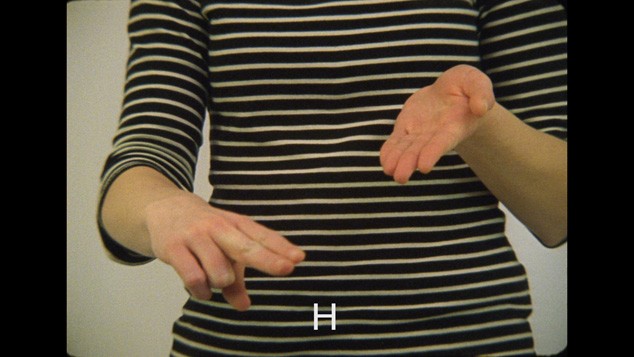 We speak silent- Tom Varley, Violence. Silence, 2014 (video still)
TOM VARLEY is an artist working with film, video, text and installation. His artworks explore themes of prediction, prophecy and projection, considering the effects of advanced technology and the internet on human thought, speech and memory. Previously based in Glasgow, Varley currently lives in London and recently completed an MFA at Goldsmiths College. Over the past few years his work has been shown in exhibitions and screenings at venues including, Shanghai Minsheng Art Museum; MUPO Oaxaca; Global Committee New York; Volksbuehne Pavilion Berlin; Tramway Glasgow; and ICA London.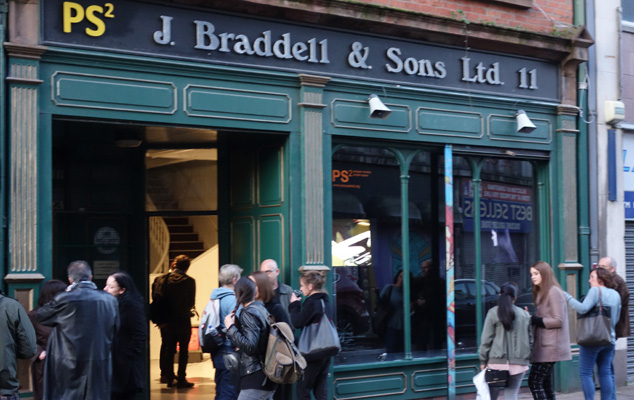 Clare Gormley is Assistant Curator at the MAC, Belfast and is also an independent curator, researcher and writer. She is a graduate of the Glasgow School of Art (BA), The Courtauld Institute of Art (MA) and is an alumnus of the Independent Curators International 'Curatorial Intensive' programme. Previously, Clare was Co-Director of Catalyst Arts (2016-17). From 2015-16 Clare worked for Tate as a writer and research project assistant on 'Performance at Tate: Into the Space of Art' and organised Tate's major international conference, 'The Place of Performance in the Museum'. From 2011-2014 Clare was Gallery Manager at Pangolin London sculpture gallery, where she delivered a wide-ranging exhibition programme of modern and contemporary art.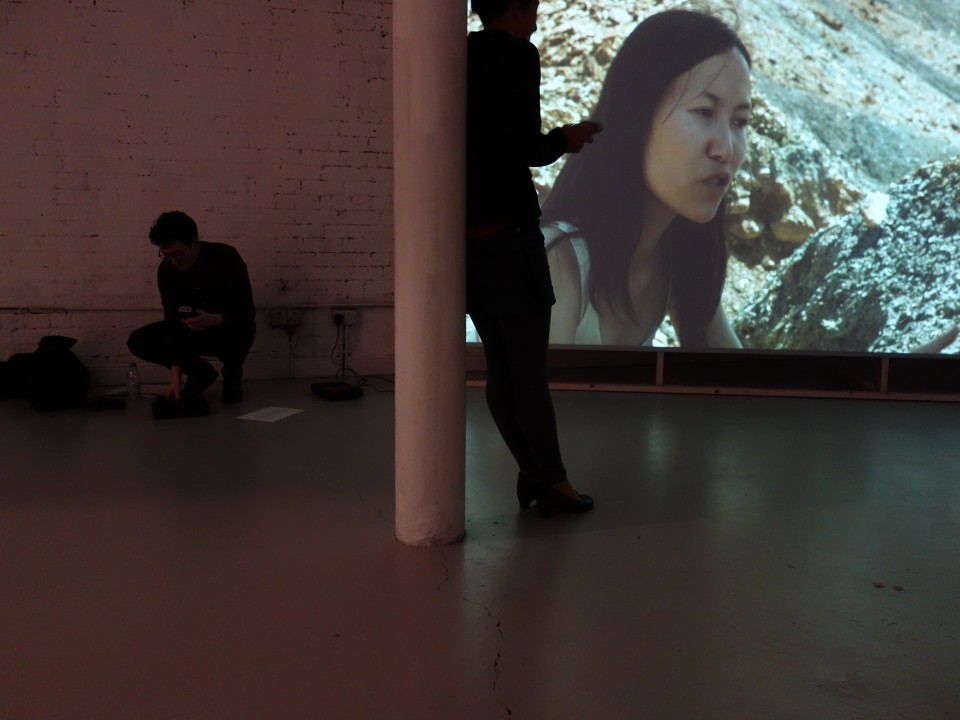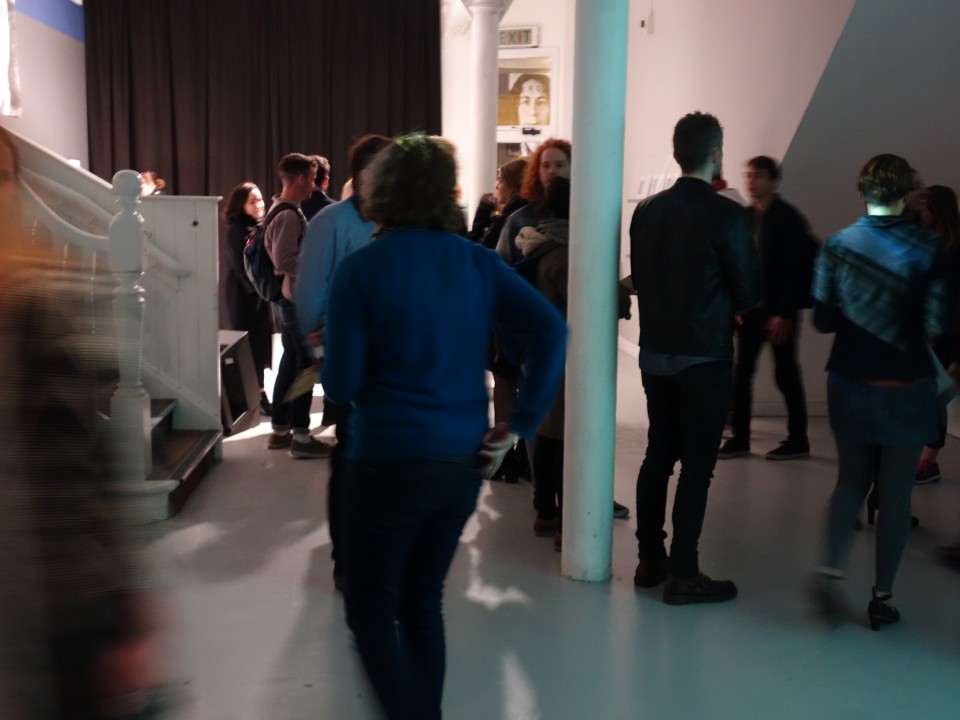 HIVE is a new artist collective based in Belfast. Inheriting its membership and ethos from recent experimental choral projects in Belfast – Bird on a Wire and Belfast City Choir – HIVE is a testing ground for alternative musical notation, text scores vocal improvisation and sound games.

Image top: Hannah Weiner