Open Studio
Thursday, 27 August, 6-8pm
The TDS (Tuesday Drawing Studio)
Part of: 'community as artist' programme
Ends 29 August 2015
For the next 2 weeks, The TDS [The Tuesday Drawing Studio] will shift their easels, paper and paint from their usual location at the Culture Shop/Ashton Centre to PS², in a kind of short and public residency. During this time they run a programme of events and activities, including public access workshops and a variety of on-site temporary projects by regular TDS contributors.

What this group of passionate painters, draftsmen-and women, scribblers, writers… normally only do once a week, Tuesdays, to meet up and work collectively, now happens every day, turning hobby into near profession. With great energy, dedication and a sense of fun, they will turn PS² into a daily changing work-and show room- or- as one may call it- into a small scale community arts centre. This self-initiated community arts project serves as an alternative model how artists and people with an interest in creative practices can organise community arts from the bottom-up, without or with little assistance from institutions, funding restrictions and expected outcomes.
The TDS is a convincing, activist DIY approach which questions prescribed formulas for 'provisions of the arts for the wider community' by organising regular workshops themselves. The TDS (Tuesday Drawing Studio) is a meeting place where practitioners learn drawing techniques, develop ideas through drawing, or spend a couple of hours just drawing for its own sake. The programme was initiated by illustrator Duncan Ross after his involvement in Temporary Places, a public art project created by PS² in 2013. The workshop sessions take place in The Culture Shop, a converted retail premises run by New Lodge Arts.

Two positions inform the TDS
1] a commitment to being an ongoing, zero/low budget venture and
2] a focus on drawing rather than art production.

In adopting these, The TDS seeks to circumvent the temporal restrictions and outcome-orientation of publicly funded arts projects whilst furthering the act, artefact and agency of drawing.
You can email info[at]duncanross.org for further information or check the twitter account at TDS for updates and workshop timetables.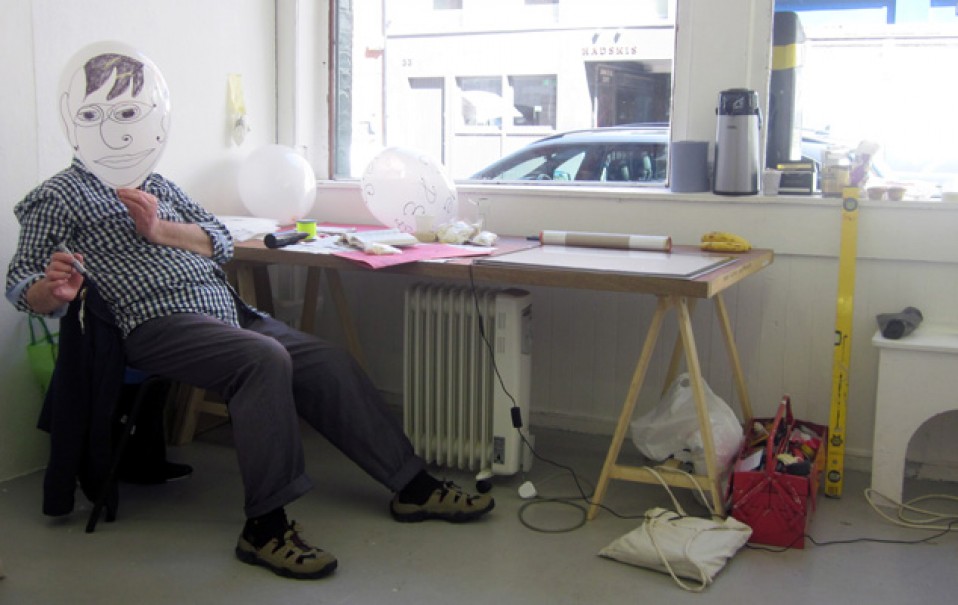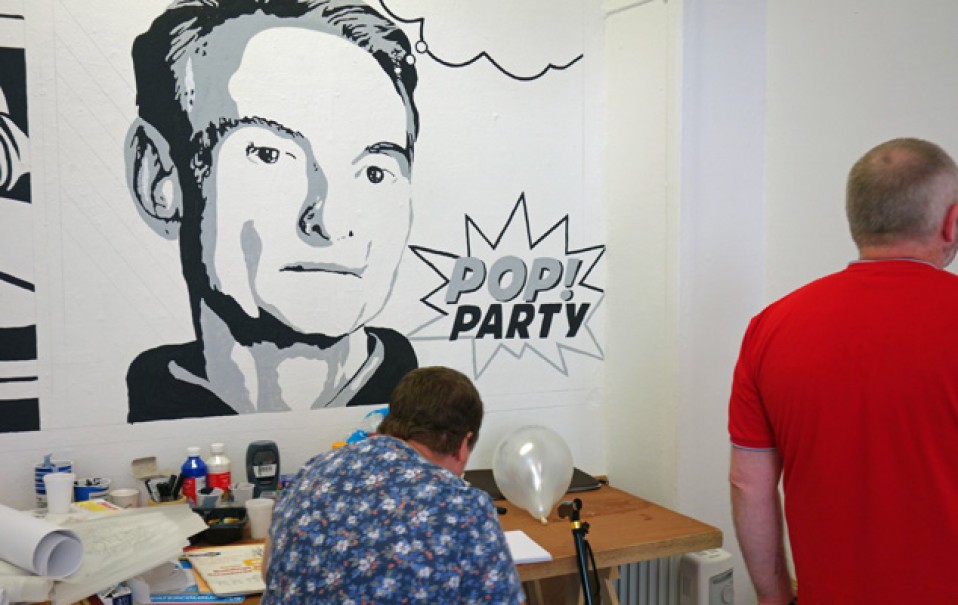 This short TDS residency @ PS² is part of our community as artist series, the main theme of our arts programme in 2015/16. It looks at new ways to connect art and communities and to explore different forms of participation. This is a process which does not have a defined format nor does it need to have a set outcome. This freedom gives the involved artists, interested participants and the partnering organisations a longer period to explore, take risks and test methods of collaborative work. community as artist co-operates with New Lodge Arts; Upper Springfield Trust; AmmA Centre; Queerspace; Outburst; Prison Arts Foundation and Replay Theatre.