Opening hours
Wed-Fri 1-5pm, Sat 11am- 3pm
THE SPACE in BETWEEN
sounding out space' [6]: sound-installation, live action and seance
Laura Graham
Ends 30 October 2010
In the series sounding out space, we are interested in all aspects of exploring the given space of PS² by artists and other spatial practitioners, from a cat, to a dancer to a spiritualistic medium.
On the 1st of May 2010, artist Laura Graham accompanied the working medium and 'ghost whisperer' 'David' for a session in PS² and recorded the sounds during the process of clearing the space from unwanted spirits. Now, close to Halloween, this project will consist of the edited sound recording of 'David's' session and culminate in a séance for 12 people on the 30th of October.
Spooky or not, this project reveals real or imagined other dimensions to space and our physiological or spiritual understanding of it.
Over the last two years, five artists explored the space of PS² within the series of 'sounding out space'. It is a series of explorative projects around aspects of space (architectural, emotional, historical, practical…). The 23m² of project space with its public exposure to the street is the object of investigation with a wide range of multidisciplinary approaches; artists, musician, choreographer, cat, interior designer, spiritualistic medium, refurbishment people, tenants...


(1) Matt Green: 'Present place' , 2008
(2) Kathy Graham: 'Portraits', 2009
(3) Tobias Sternberg: 'Yourself from the outside', 2009
(4) Joanna Karolini: 'Unpriviliged Highs and Lows', 2011
(5) Fiona Larkin: 'Do You Love me Now', 2010/11
(6) Laura Graham: 'THE SPACE in BETWEEN', 2010
Saturday, 30 October 2010: Séance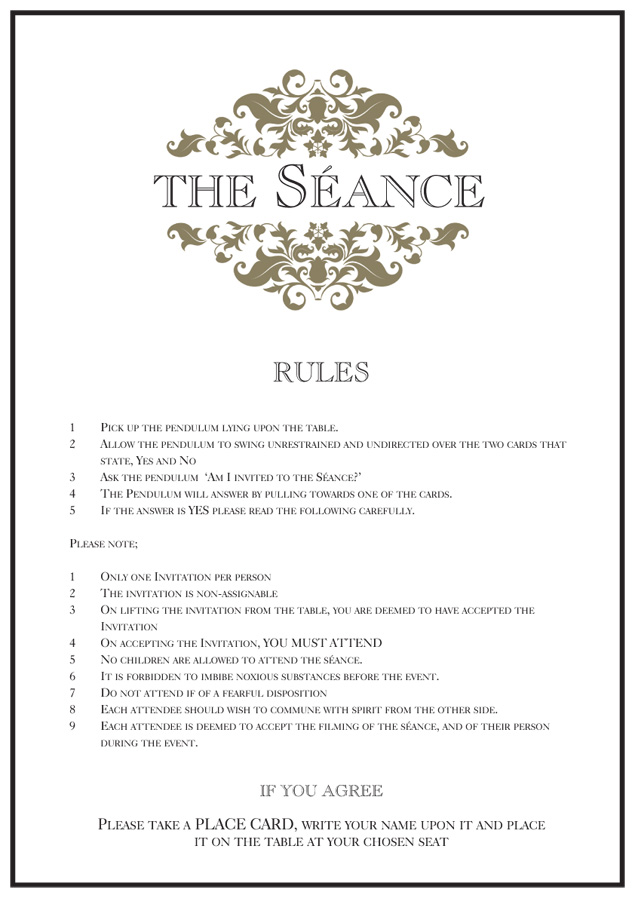 Invitation card