Opening hours
Tues-Fri 12am-5pm, Sat 11am-3pm
Tales of Love, Death and the Weather
Siobhan Rodgers
Ends 19 March 2011
Siobhan Rodgers uses natural materials such as rushes, twine and bog-cotton as threads for sculptural pieces. Patiently woven into clothes, she creates installations which seem to illustrate fairy tales, mysterious, dark and earthbound.

'In creating the objects for the tales I often end up enacting parts of the narrative in some way, be it spending hundreds of hours weaving rushes together into garments, patiently stitching, gathering etc. And although my aim is to present finished "tales" , there is a strong performance element to the work... My work is generally about narrative and allowing the viewer to react to my retelling within the context of their own experience, it also concerns superstition and folklore and over the past few years I have been gathering hundreds of hand written superstitions which I then file in an antique index-card cabinet.'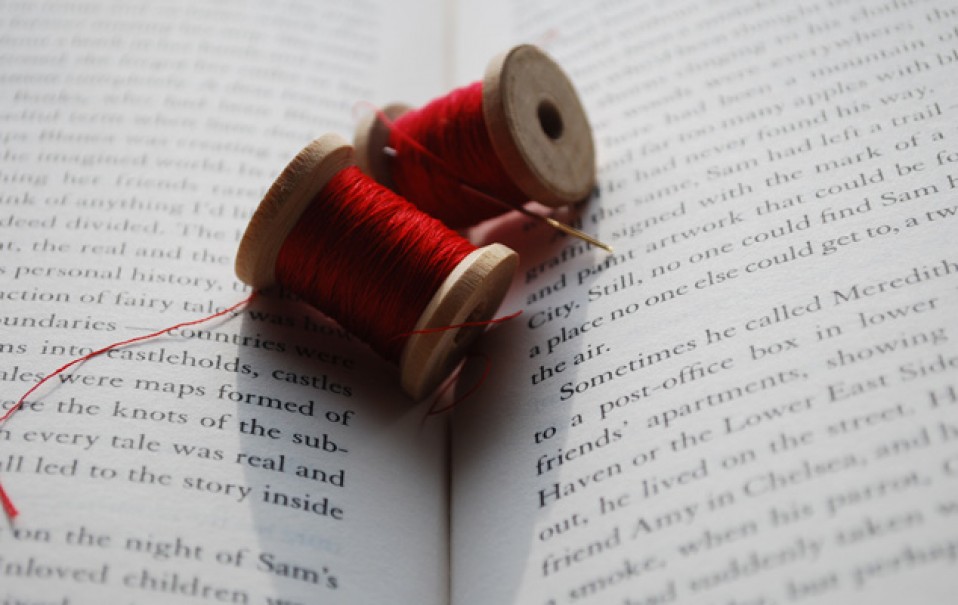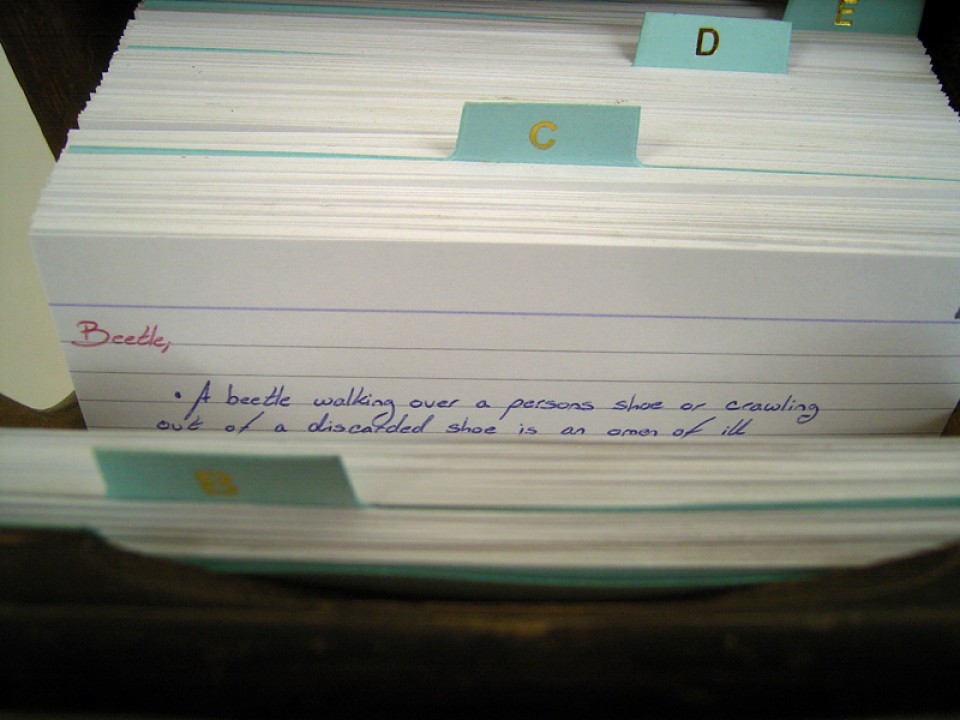 S.R. Superstitions (in a sewing context)

To break a needle whilst sewing foretells a wedding within the year.
To break scissors whilst sewing predicts a death.
Tangled threads tell of kisses and knots of quarrels. To drop a pair of scissors tells that your lover is unfaithful.
Find a pin pick it up, all that day you'll have good luck, see a pin let it lie, luck will surely pass you by.
Leave a bridal gown unfinished by a few stitches until the morning of the wedding.
A gift of pins or needles tells of love but a gift of scissors will sever the relationship.
To upset a box of pins predicts a surprise.
To bring hawthorn indoors brings in death.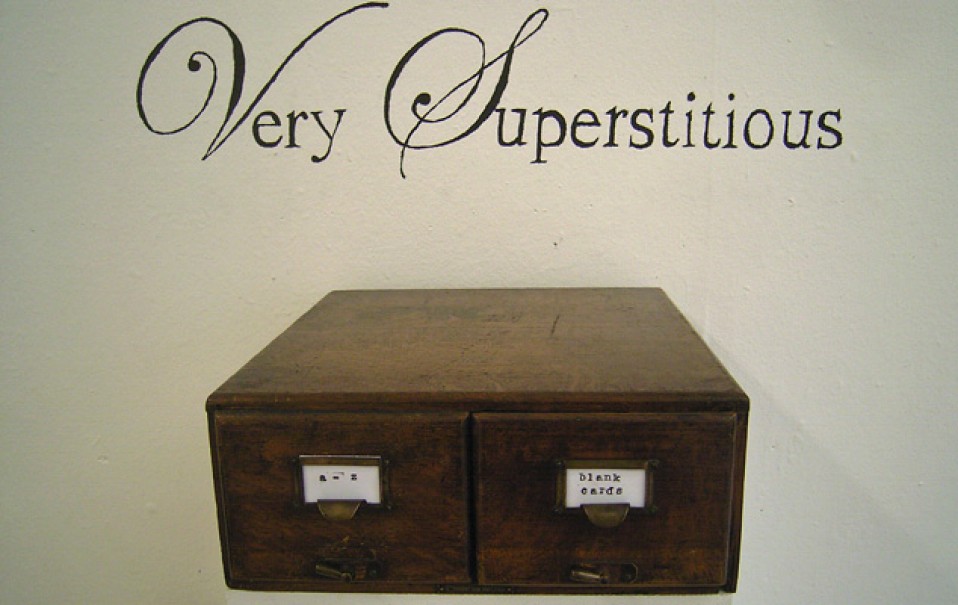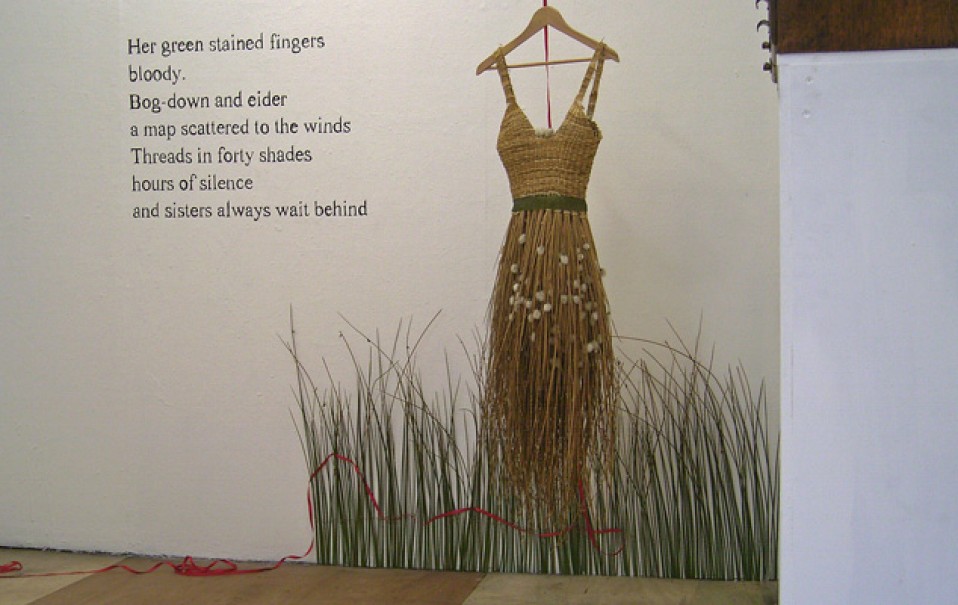 'There's hundreds more in that cabinet, I base all my tales on fairy tales and superstitions so the cabinet is an ever evolving source of inspiration as well as a kind of social study in what people still believe, I have many superstitions written several times in various handwriting...'
Siobhan Rodgers work- in-progress project will gauge reactions to the narrative and gather more superstitions from the public.