Opening
Thursday, 18 December, 6-8pm

Opening hours
19/20 Dec/ 07-10 Jan: Wed- Fri, 1-5pm, Sat 12-3pm

SNOW ANGELS
Part III of: '...you should show.'
Ngaire Jackson
Ends 17 January 2015
SNOW ANGELS is an installation of life-size body maps using paint and print. The work seeks to record a lived or live presence while drawing on absence, and reflecting on memory. At the same time the works express a societal context with a link to social and environmental contexts. Part performance, part painting, part print these artworks are created using the simple, childhood game of snow angels. A snow angel is a design, made in fresh snow, by lying down and sweeping one's arms up and down, and one's legs from side to side, to form the shape of an angel. A record of repeated gestures; choreographed movement, locating and connecting oneself in a space, to a place and upon a time. Humans make and use maps all the time to locate themselves and others in space and in time.
In Snow Angels the angel is only fully realised when the physical body has gone. The angel composition then becomes a fitting and telling vestige; an indicator of a former presence or existence, a trace, a memory.

Pick a spot
Fresh Snow works best
Fall backward
Sweep your arms and legs
Press your head
Get up
Walk away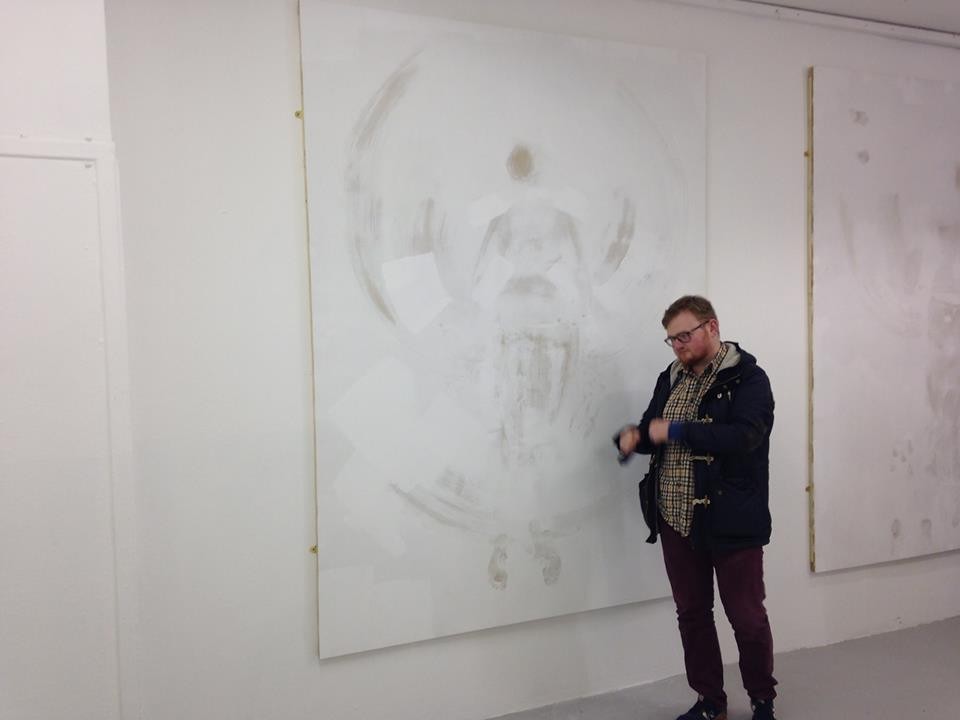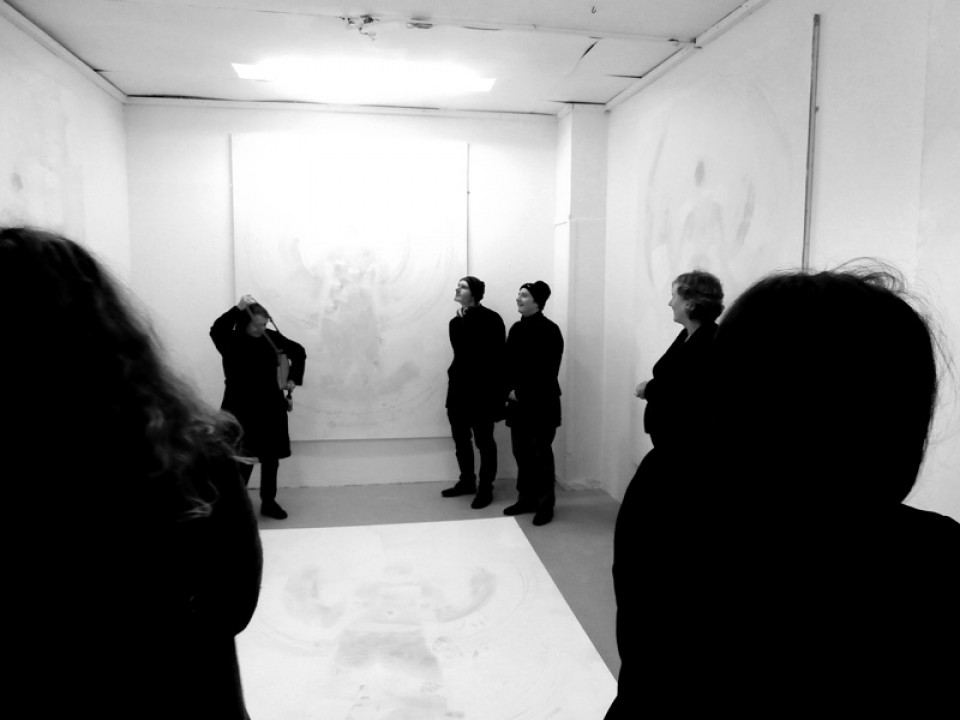 With step-by-step instructions on how to create a Snow Angel the viewer is invited to join in and create their own snow angel, locating and connecting themselves within a space and upon a time.
Let it snow …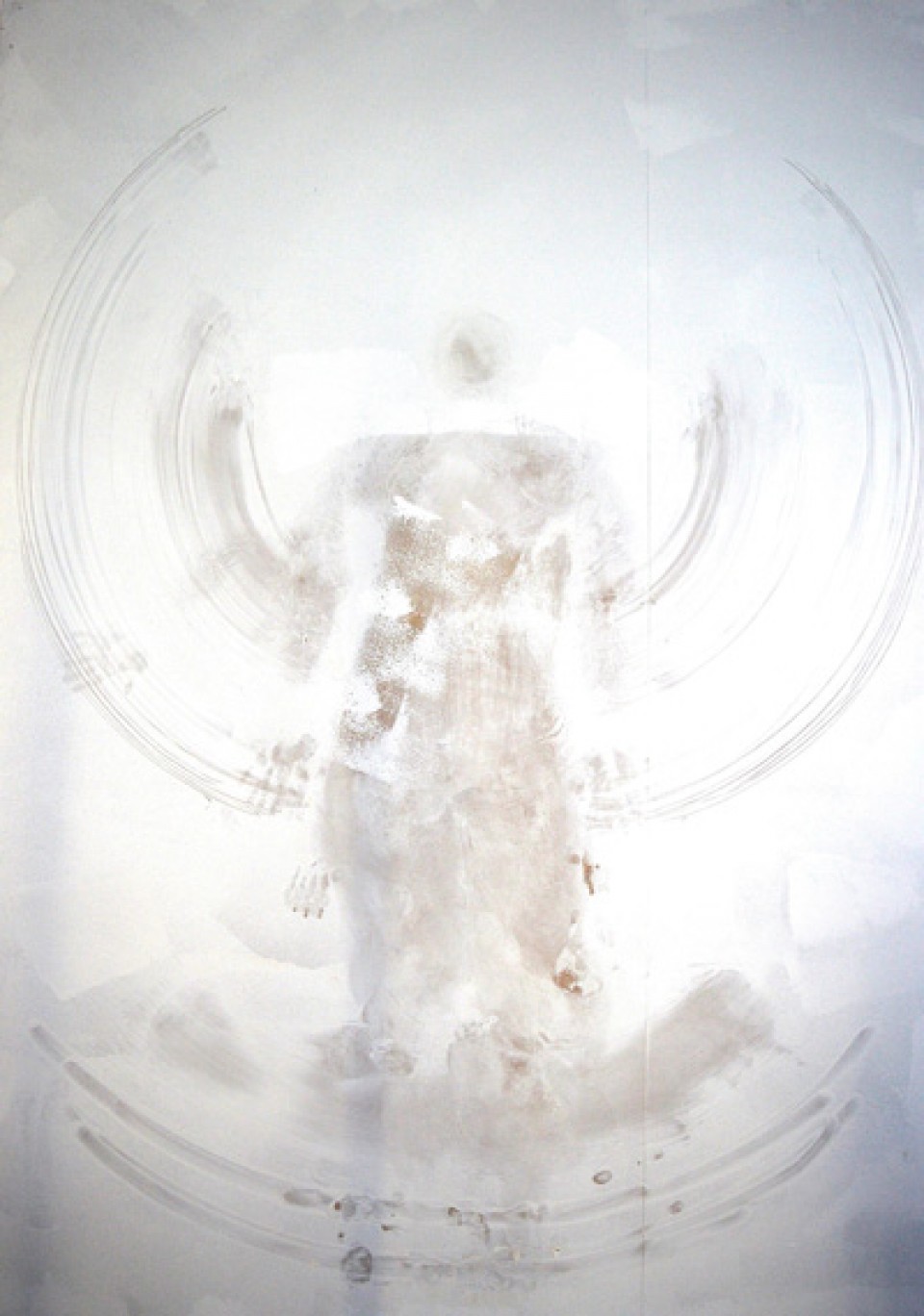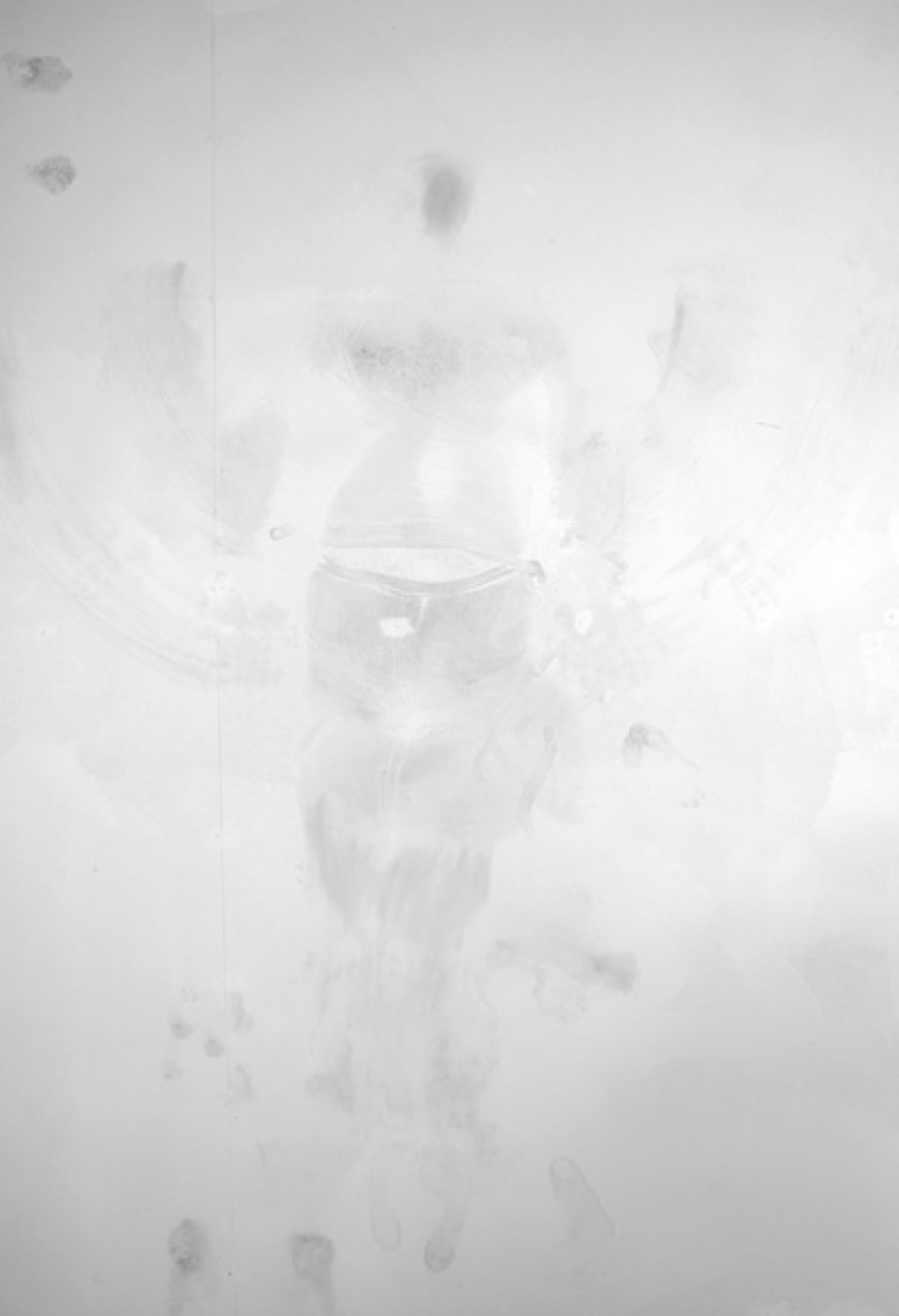 Ngaire A Jackson graduated from the University of Ulster with BA (Hons) First Class Degree in 1997 and an MFA in 2000. Ngaire creates concept driven artworks using carefully selected materials where simple, immediate processes undermine traditionally associated skills. These processes are both a method and a purpose; a record of a happening, event, performance. Ngaire's studio base is in Lisburn where she is also co-director of Red Apple Arts.

About: 'You should show…'
SNOW ANGELS, choreographed movement in space and time by Ngaire Jackson is the third project in the programme
'You should show…'.
This series of projects invites arts professionals with a previous connection to PS² and who are familiar with its curatorial direction, to propose an artists for a project in our project space, provide curatorial and practical assistance in the preparation of the exhibition and a work as a peer reviewer.

Barry Cullen - proposed by Phil Hession, April/May 2014
Rachel Campbell-Palmer - proposed by Yvonne Kennan, August 2014
Ngaire Jackson - proposed by Bronagh Lawson, December 2014 - January 2015
Robert Anderson - proposed by Alissa Kleist, February-March 2015