23rd March - 15th April


Late night art opening:
6th March 6-9pm
Salad making workshop:
4th April 1-2pm
Closing event;
Saturday 15th April 1-3pm
Opening times:
Tues-Sat 12-5pm


S A L A D C U R S E
Sculpture and audience activated works
Ekaterina Solomatina
Ends 15 April 2023


S A L A D C U R S E
'Salad Curse' is a mixed media art show which invites the audience to a confined place of anxiety and excitement, where cursed creative mind seeks escape and relief. Inspired by Seamus Heaney's translation of the Irish folklore story about the mad king Sweeney, Ekaterina creates a purgatorial part physical/ part virtual space within the walls of PS².
The audience is expected to discover the two-sides of genius, the liminal side which belongs with the beasts in the shadows and the other one that shines. Medieval king Sweeney was cursed to wander forever restless half bird-half human searching for peace, spiralling deeper down the curse. Follow him and see what a 'salad curse' feels like.💚


About the Artist
Ekaterina Solomatina is a Belfast-based fine artist who explores the potential of video art and installation. Ekaterina combines digital and physical employing film-making skills, digital graphics, sculpture and sound design developing most profound ways to reach her audience.

Ekaterina is currently in receipt of Flax Emerging Artists Residency and is on a committee which curates the exhibiting space called FASE on North street 7, Belfast. She is a co-director of Platform Arts.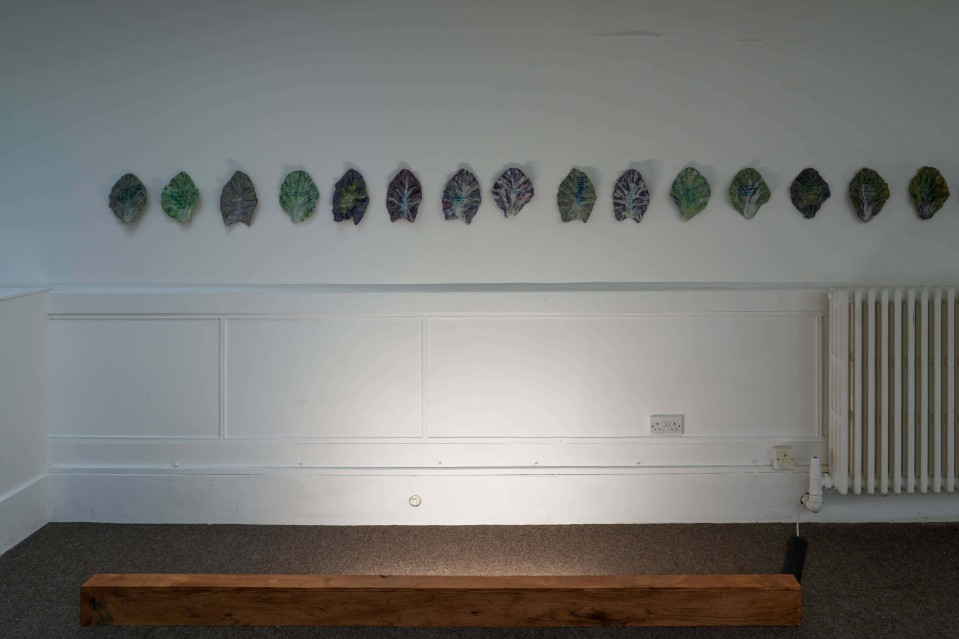 Ekaterina Solomatina : Salad curse, 2023, installation view. Image : Catherine Devlin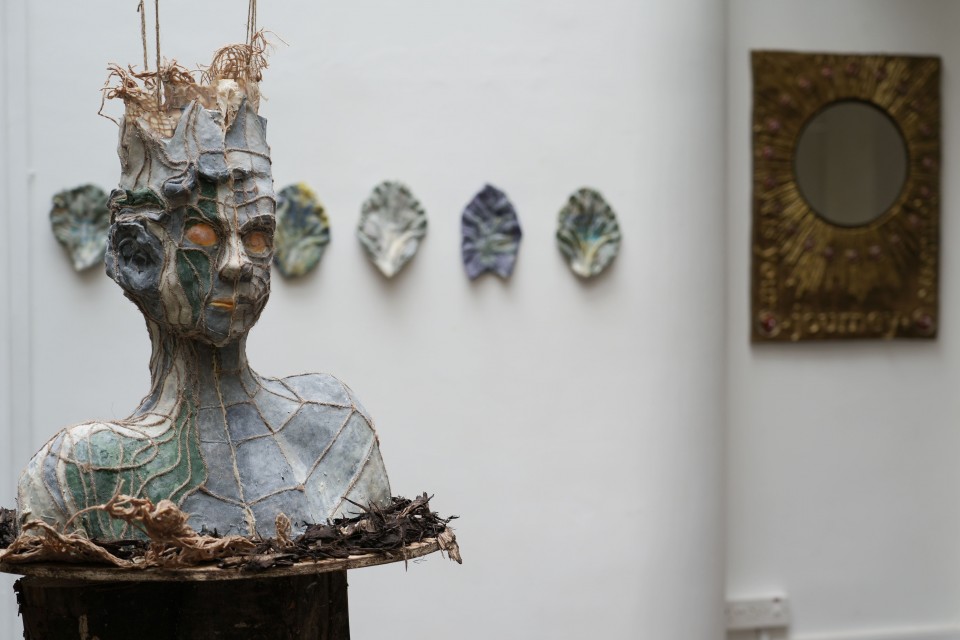 Ekaterina Solomatina : Salad curse, 2023, installation view. Image : Catherine Devlin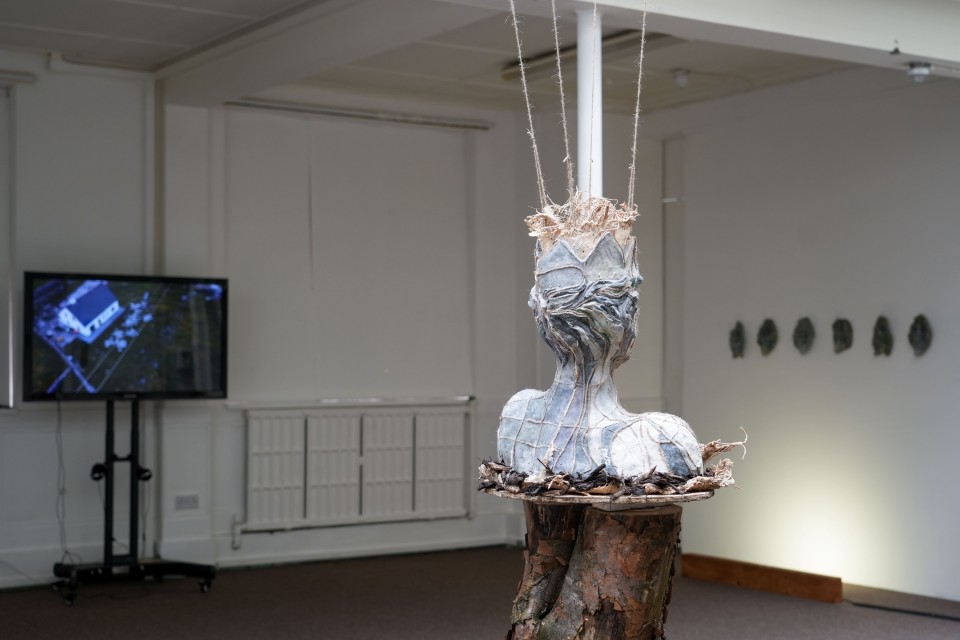 Ekaterina Solomatina : Salad curse, 2023, installation view. Image : Catherine Devlin
Ekaterina Solomatina : Salad curse, 2023, installation view. Image : Catherine Devlin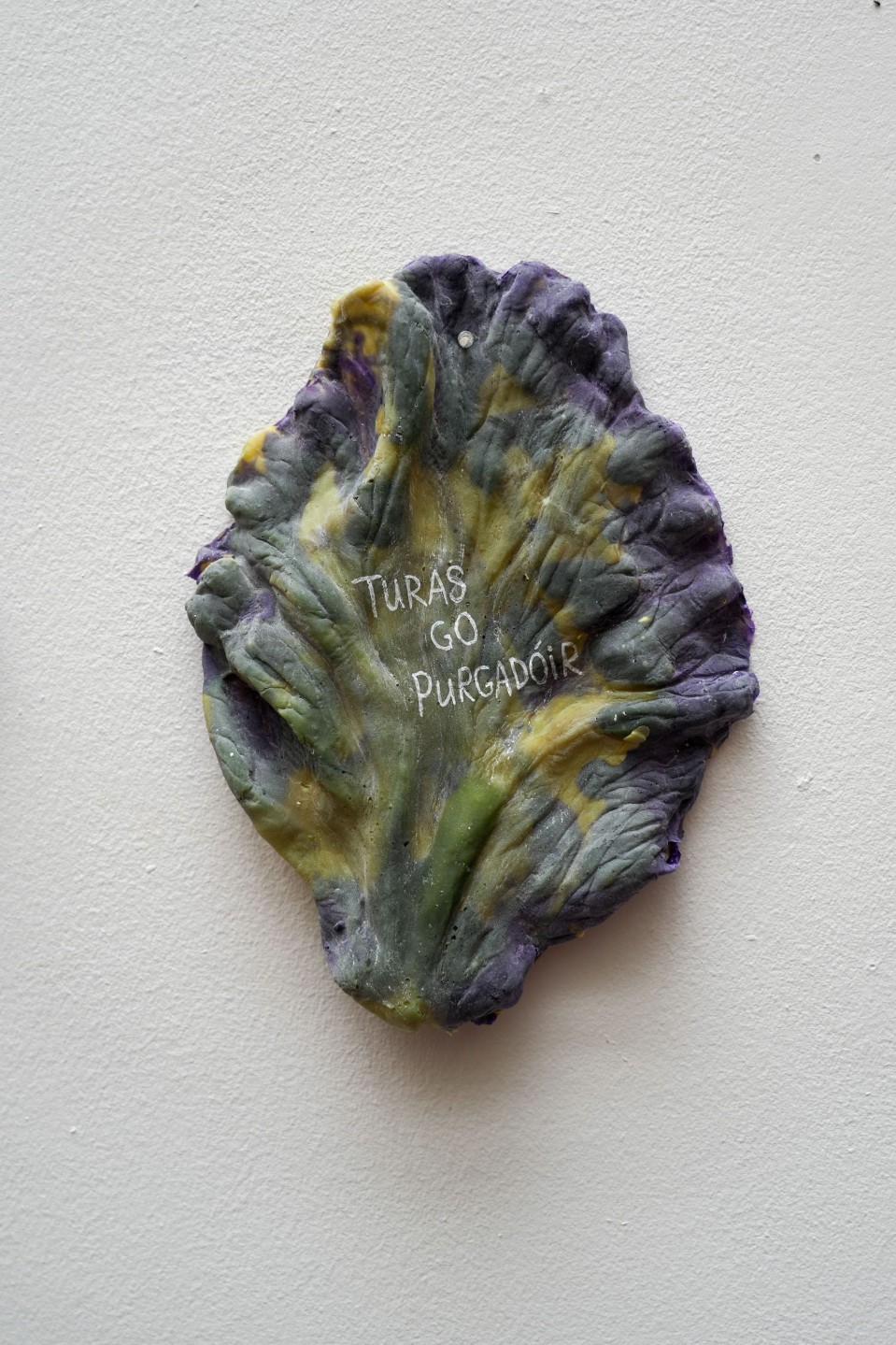 Ekaterina Solomatina : Salad curse, 2023, installation view. Image : Catherine Devlin