Opening hours
Wed-Fri, 1-5pm, Sat 11am-3pm
Public Address
The People's Wal
Angela Darby, Robert Peters
Ends 20 September 2008
This series of works documents an urban ritual prevalent in the North Down and Ards areas of Northern Ireland. Hand-made banners or photocopied posters are displayed in public places to notify passers-by of a person's birthday. These 'bulletins' are created by friends or family-members to both celebrate the event and publicly humiliate the individual named. Sometimes childhood images are incorporated into the posters to add to the embarrassment. The types of places selected for display are ritualistically the same bridges, same fences, same hedges and the same lamp posts along busy stretches of road or at major junctions.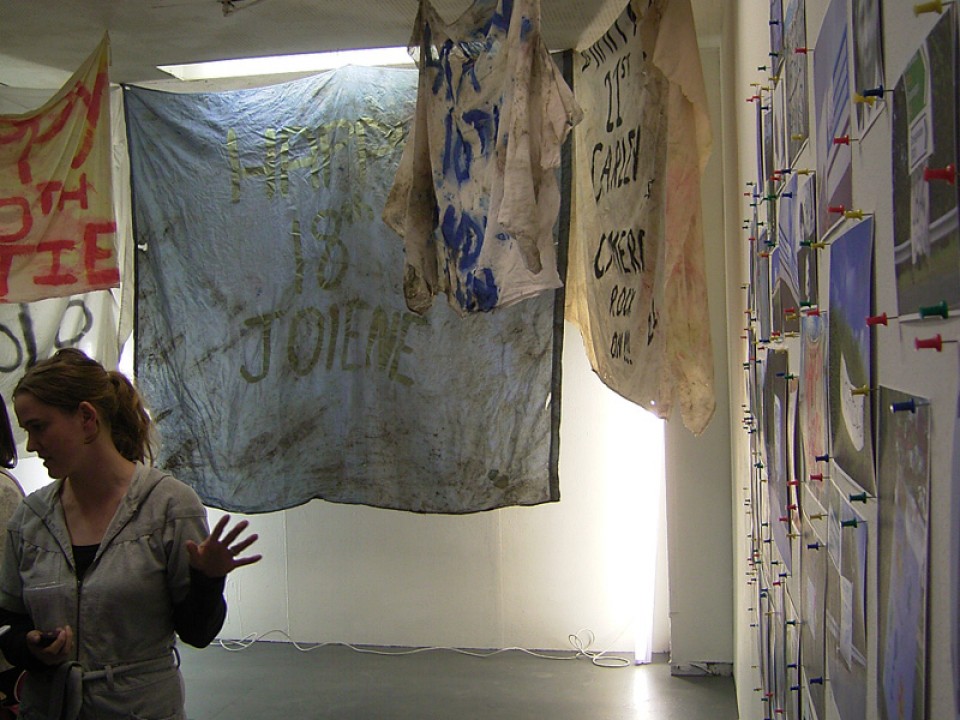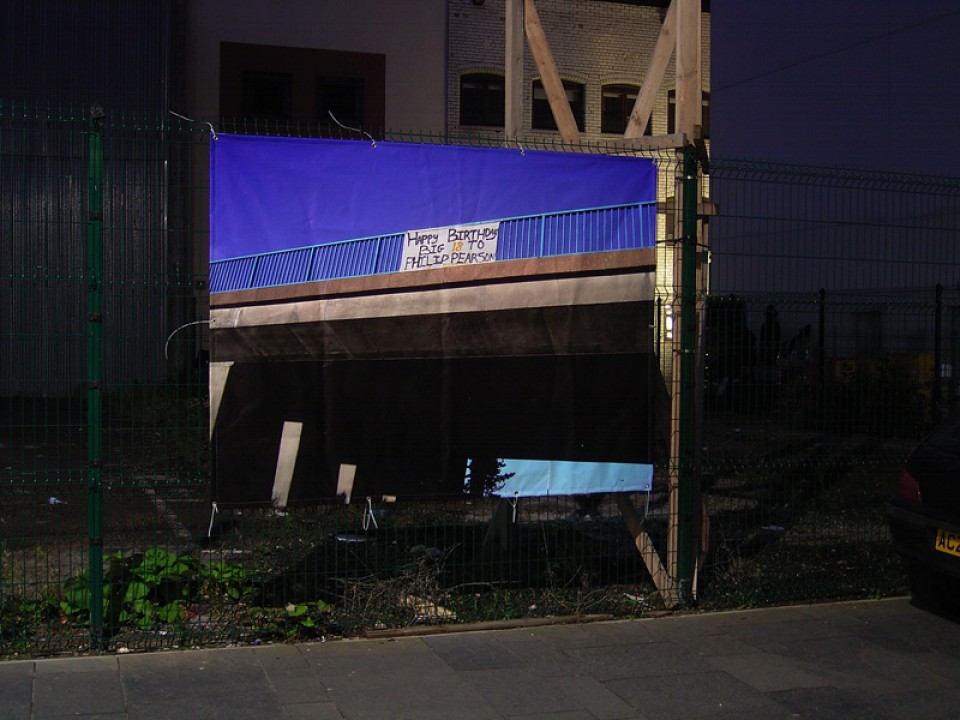 Angela Darby, Robert Peters- Public Address, Hill Street, 2008
Angela Darby and Robert Peters are interested in the theory of 'memes' originated by Richard Dawkins, in which cultural ideas/actions spread through a virus-like action.
The intention for this project is to implant this area-specific meme onto a host body (the gallery) to ascertain if it can propagate, survive, replicate or mutate.