Mid project opening
Thursday, 03 October 6-9pm (Late Night Art) Lunchtime Lecture: Thursday, 03 October 1pm at Linenhall Library
Opening hours
Tues- Sat 12-4pm
PALISADE
Fragments from the 'Peacewall Archive'
James O'Leary
Ends 05 October 2019
"I am standing to the side, observing, slightly incredulous, trying to work out the likelihood of this imagined event coming to fruition in the real world. It seems so illogical, fantastical even, but this is Belfast, and what do I know? Tense negotiations are carried out on the spot. After some time, it is agreed that work will stop until a palisade fence (some 15 feet high) is constructed in line with and about 12 metres away from the current wall, which is in the process of being taken down. I recognise instantly what is happening. The shape of the Interface is mutating again, changing form - from brick and metal sheet to metal mesh palisade fencing, and changing position - an eight metre offset in parallel to its current position, but effectively remaining in place, doing its job, as it has done for the past 50 years or so. The Interface, through its porosity, and its capacity to mutate and accommodate change while retaining its divisive function - is a masterpiece of material resilience".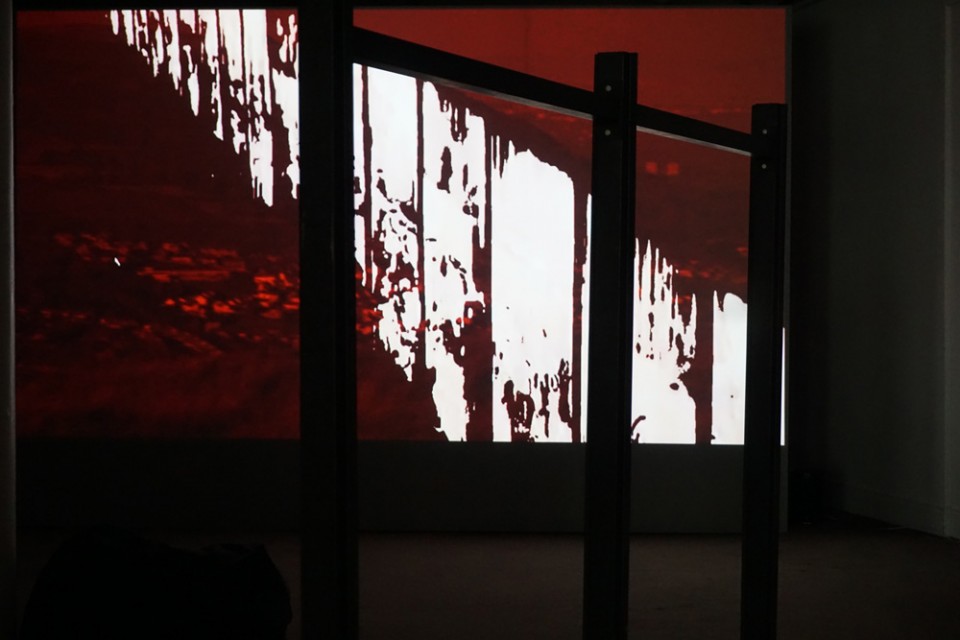 Thirteen Points, Extracted High Definition Digital Video Projection, installation view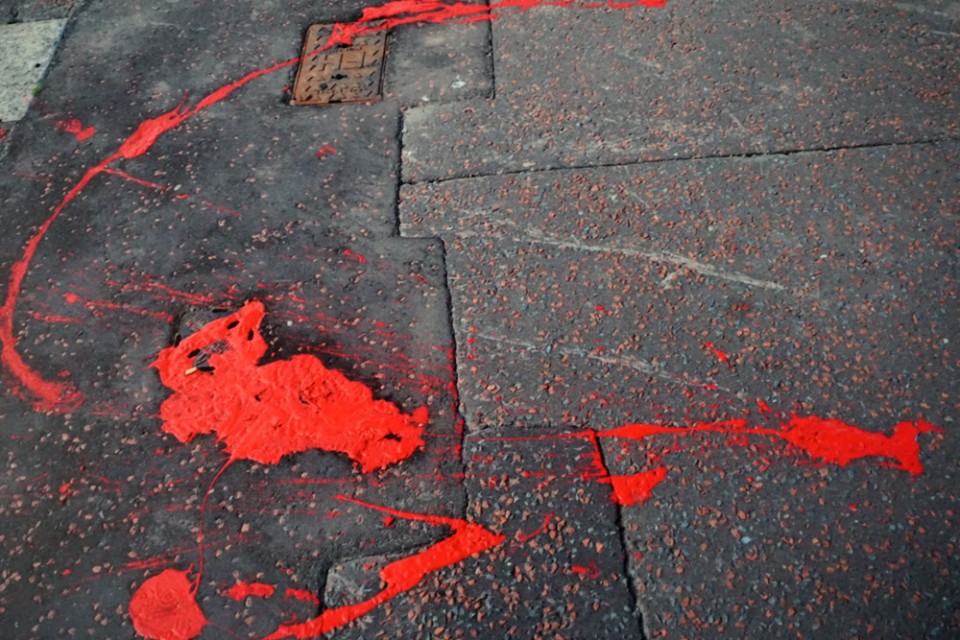 Forensics__No 2 of 13 Chromaluxe Fine Art Prints on Aluminum
This September, Belfast celebrates another perhaps unwanted anniversary – fifty years of 'peacewalls' dividing communities in the city. Comprising thirteen different wall clusters situated throughout Belfast, these defensive barriers are designed to respond to an evolving set of local actions, events and spaces of conflict. The wall clusters both demarcate a territorial condition and form a backdrop for the performance of expressions of cultural identity. Over many years, the areas around each wall cluster have accumulated deposits and debris, forming a unique and local archive in space and time.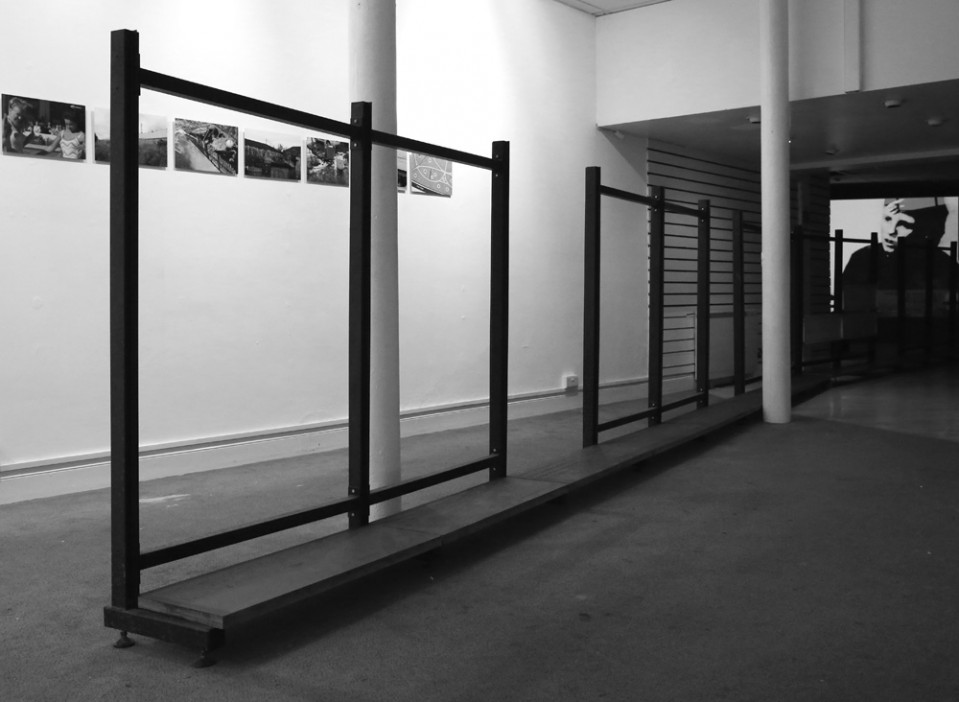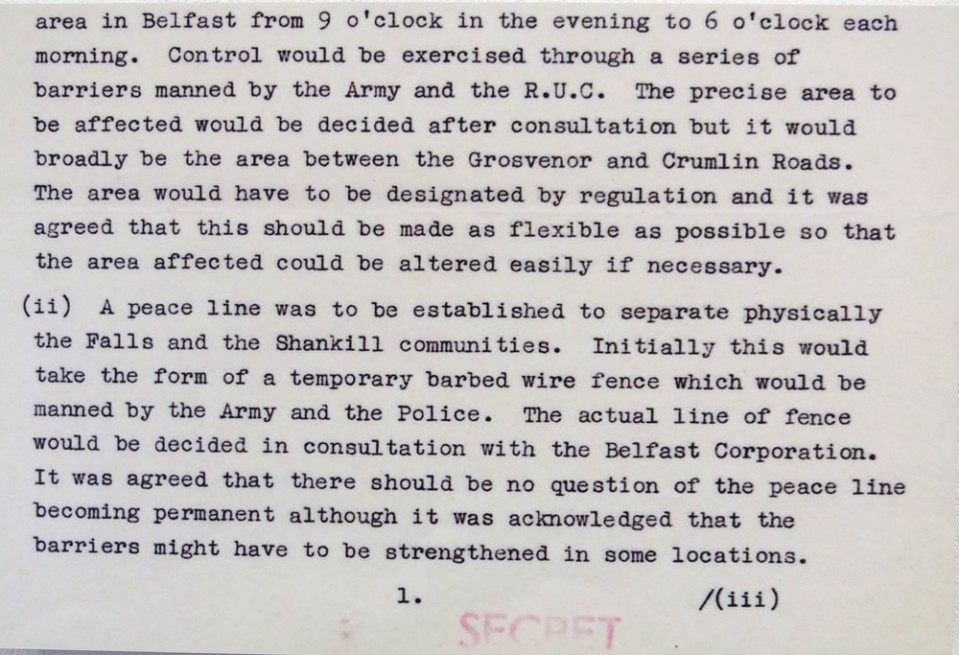 4. CONCLUSIONS OF A MEETING OF THE OF THE JOINT SECURITY COMMITTEE HELD ON MONDAY, 28 SEPTEMBER 1970, IN STORMONT CASTLE AT 11.30AM
The archival project now known as the 'Peacewall Archive' was instigated after the removal and replacement of the Workman's Gate Entrance at the Falls/Shankill Interface on Belfast's Lower Springfield Road in April 2015. This particular event confirmed the growing fact that the Interfaces/Peacewalls in Belfast are slowly changing, as we approach the Northern Ireland Executive's troublesome target to 'remove all interface barriers by 2023'.
Locally, the existence of this archive serves as further evidence that the physical interfaces are going through a process of removal, changing in state from physical artefacts to digital archive. On a global level, the archive will serve as a record, and perhaps a warning to other contested zones about the long-term implications of separation and segregation on urban, architectural and local community levels.
For PALISADE, James O'Leary presents photography, objects and video exploring fifty years of 'peacewalls' in the city.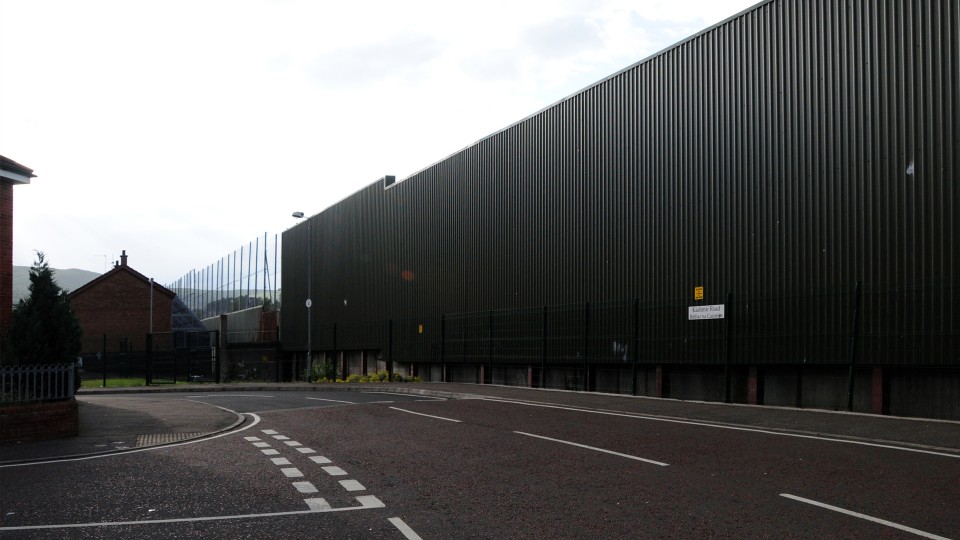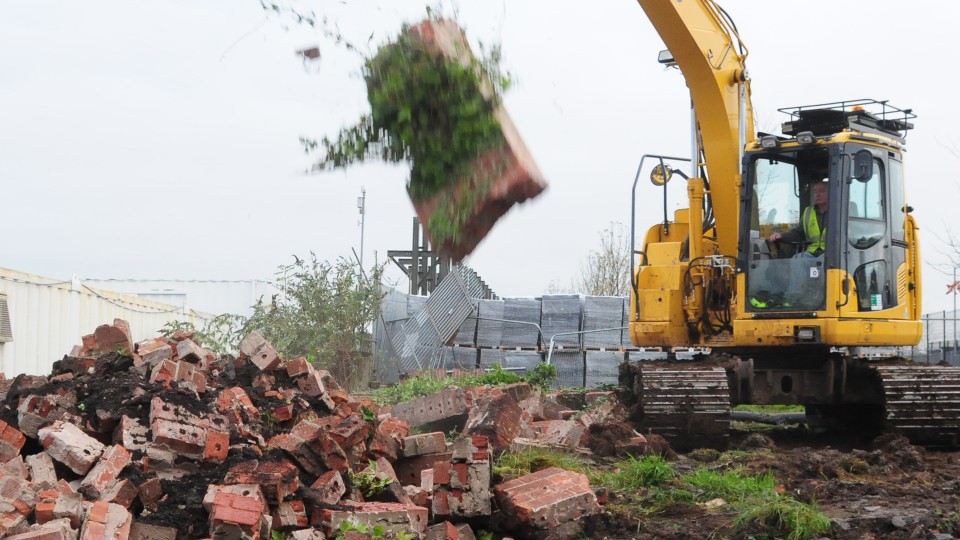 James O'Leary: PALISADE -Fragments from the 'Peacewall Archive'
About the Peacewall Archive
The 'Peacewall Archive' aims to provide a definitive online documentation of the Belfast 'peacewalls' in Northern Ireland. Through photography, maps, drawings, video, text and audio, this archive aims to document the steady growth and hesitant removal of interface barriers in Belfast from 1969 to the present day. Ongoing versions of this work have been presented at the Barbican, London (2015), Calgary, Canada (2018), and the Royal Academy London (2019).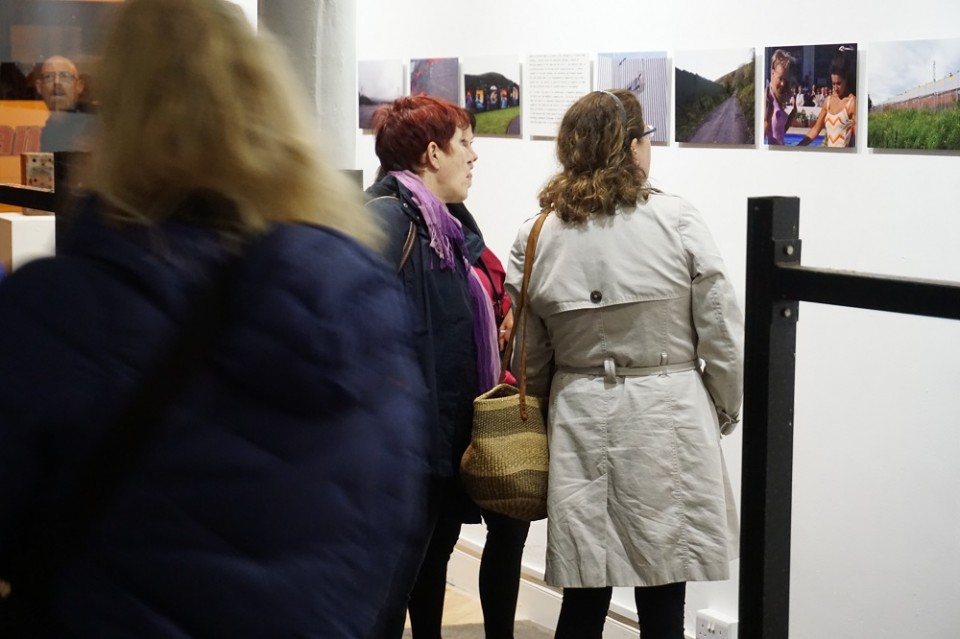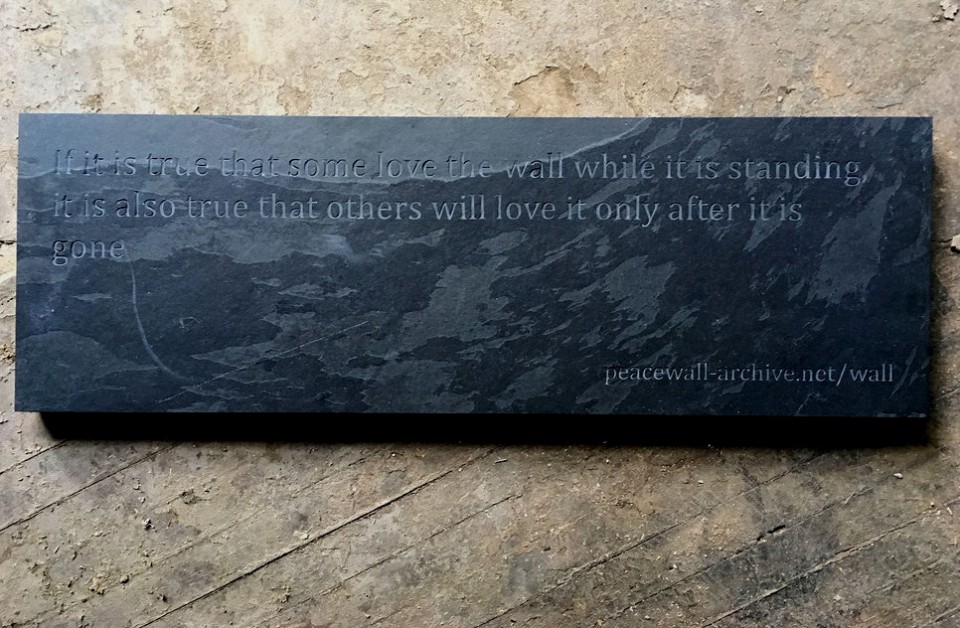 http://www.peacewall-archive.net/wall
James O'Leary
James O'Leary is an architect and installation artist. He is Associate Professor and Programme Director for the MA Situated Practice Programme at the Bartlett School of Architecture, University College London.
As one half of the collaborative partnership Kreider + O'Leary he makes performance, installation and time-based media work which has been shown at venues including Tate Britain, Whitechapel Gallery and the Royal Academy of Arts in London as well as in the Lisbon Architecture Triennale and the Istanbul Biennial. Kreider + O'Leary have co-authored two books: Falling (Copy Press, 2015) and Field Poetics (Ma Bibliothèque, 2018).