Once Upon A Now
Anne-Marie Dillon
Ends 14 July 2007
'Once Upon A Now' by Anne-Marie Dillon is a careful (re)-creation of a traditional Irish cottage.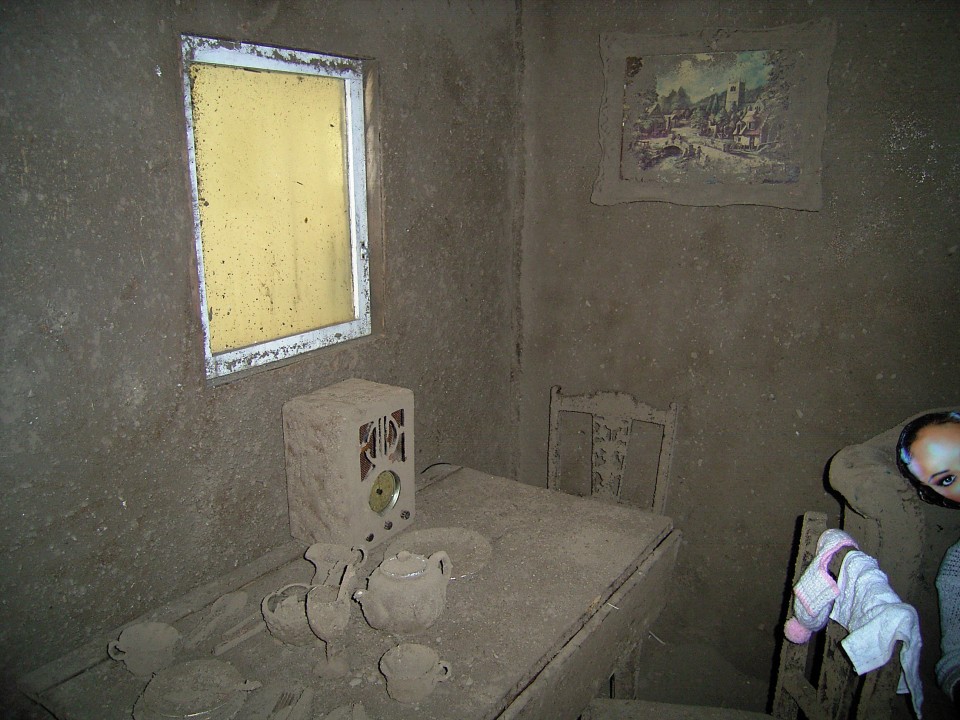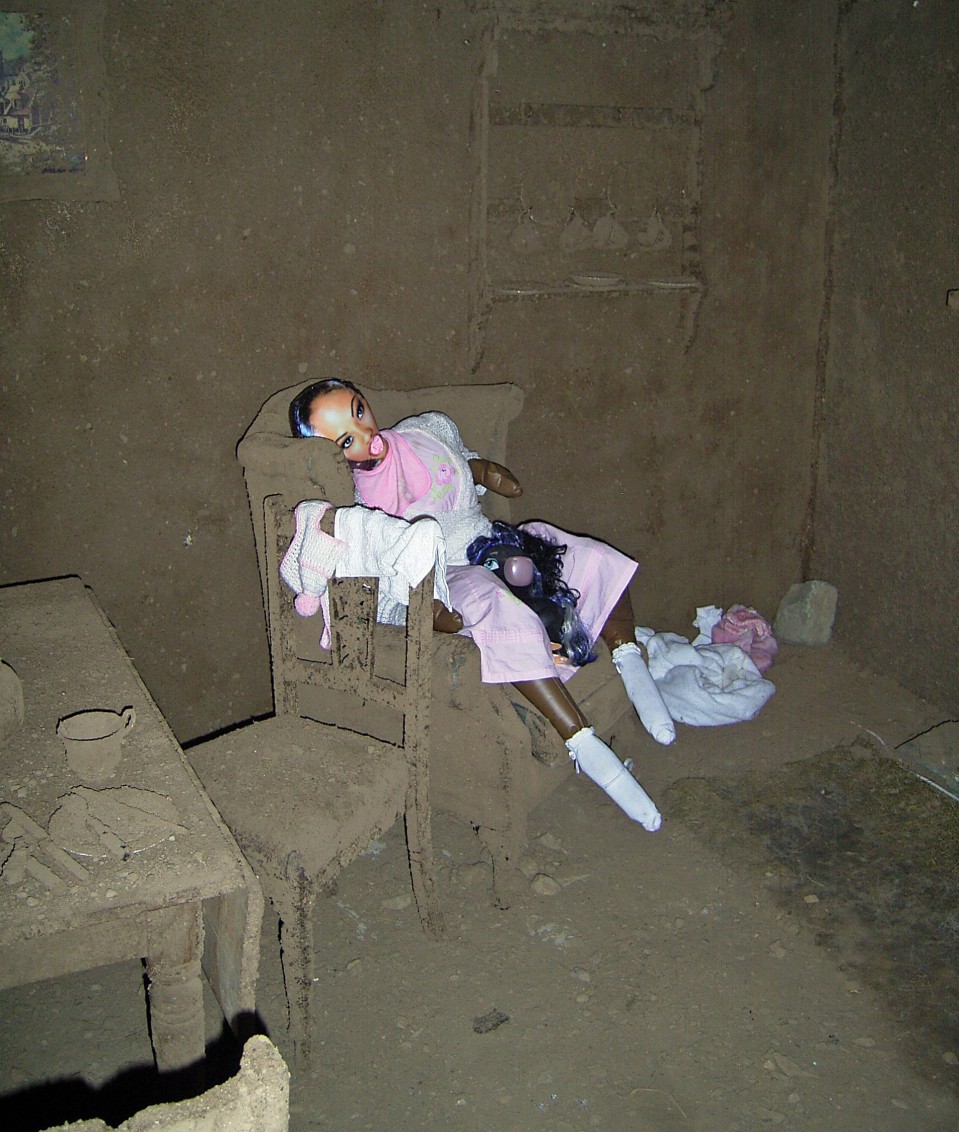 A single room opened up to expose a detailed interior. Her work method is similar to building conservationists or historians- a precise reconstruction of a rural cottage. But her material reconstruction also includes the world of feelings, dreams and nightmares. She covered the outside walls with cow dung, drowned the interior uniformly in soil; a haunted space populated by a blow up doll staring pointlessly at a small colour TV. In the context of the recent building boom in Northern Ireland, the regeneration of the city centre and the progressive extinction of historic environments, this installation addresses questions of identity, architectural history and human feelings, mostly never addressed in picture postcard cottage nostalgia.

This installation is the first in the series entitled CONSTRUCTS, a loose sequence of projects around the issue of created space.
CONSTRUCTS 1 Anne Marie Dillon: 'Once Upon A Now', 2007
CONSTRUCTS 2 Hannah Casey: 'Leonia's rubbish', 2007
CONSTRUCTS 3 Laura Anne Morgan: CLIMB, 2008