Opening
Monday 12 October, 6-8pm

Opening hours
Wed- Fri 1-4pm, Sat 11am-3pm
It's ok
Flax residency exhibition
Tomohiro Nagahata
Ends 17 October 2015
Flax Art Studios is delighted to welcome Tomohiro Nagahata from Tokyo, Japan. Nagahata is the second artist to participate in Flax's international exchange residency in partnership with Art Center Ongoing, Tokyo. He will reside at Flax until the end of October.

Performance image, Belfast
This short project in PS² will present new work produced during the residency. The theme of the project climbs the language barrier through sculpture. He writes
'My works are installations which are combined sculptures and daily products with human bodies as motives, performances catching close friends and family, and comics related to my other works. Since 2012, I have held exhibitions with spirited artists at my shared atelier, which was named "The National Museum of Okutama." I have participated as an artist and organizer of the exhibition at the same time.'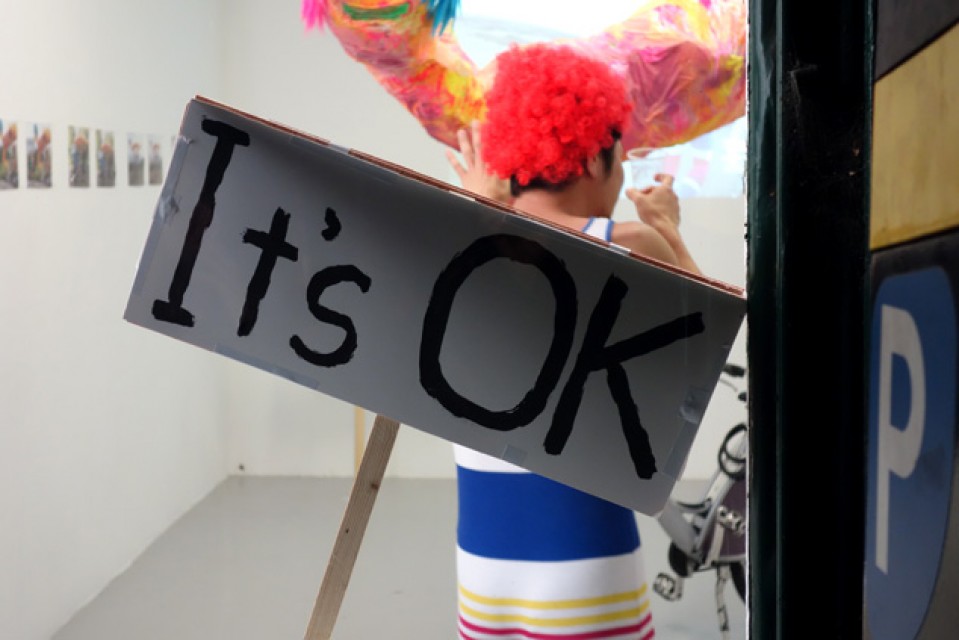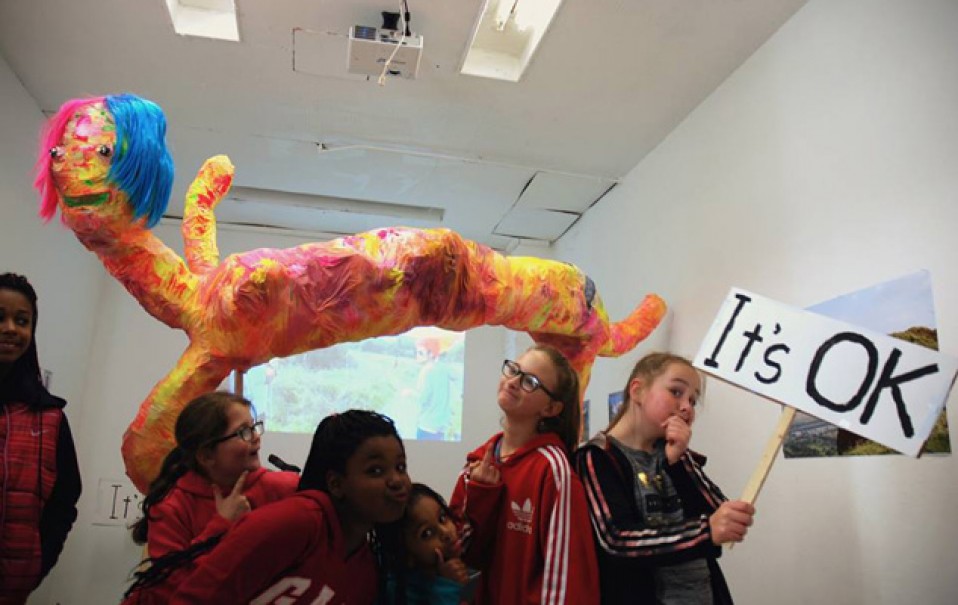 Installation view with school class
Nagahata was born in Tokyo and holds a BFA in Sculpture from Musashino Art University. He works in installation, sculpture and comics. He has participated in exhibitions including:- The National Museum of Art Okutama/Okutama, Tokyo, KOGANECHO BAZAAR 2010/Koganecho, Kanagawa and has had solo exhibitions in the Third Gallery, Tokyo and Art Center Ongoing, Tokyo.
The international residency exchange between Flax Art Studios and Art Center Ongoing, Tokyo was funded by the GB Sasakawa Foundation, London.

Many Thanks to Belfast City Council, the Belfast bikes scheme and Anne Doherty for their support in this project.