Opening
Thursday 5 August, 6- 9pm

Closing event
Friday 20 August, 7- 9pm

Opening hours
Wed- Fri 1-5pm, Sat 11am-3pm

Artist talk
Thursday, 19 August, 6.30pm at Digital Arts Studios


Inter alia
Digital Arts Studios Residency Exhibition
Michael Hanna, Ryan Moffett
Ends 21 August 2010
The Digital Arts Studios [DAS] Residency scheme supports artists working with new media technology.
In collaboration with PS², DAS are presenting the work of Ryan Moffett and Michael Hanna, current artists on the Digital Residency Programme. Inter alia presents a combination of old and new work by the artists. The opening of the show contains a selection of 24 video works by Michael Hanna produced between 2008 and the present. Over the course of the exhibition this work will be dismantled and reworked as the room becomes a combination of exhibition space and workshop as Ryan Moffett's new project 'The Tree House' is realised. For the period of the show, the space will exist in a transitory state presenting elements from both artists' work in various states of completion, and by the end all that will remain is Ryan Moffett's finished installation.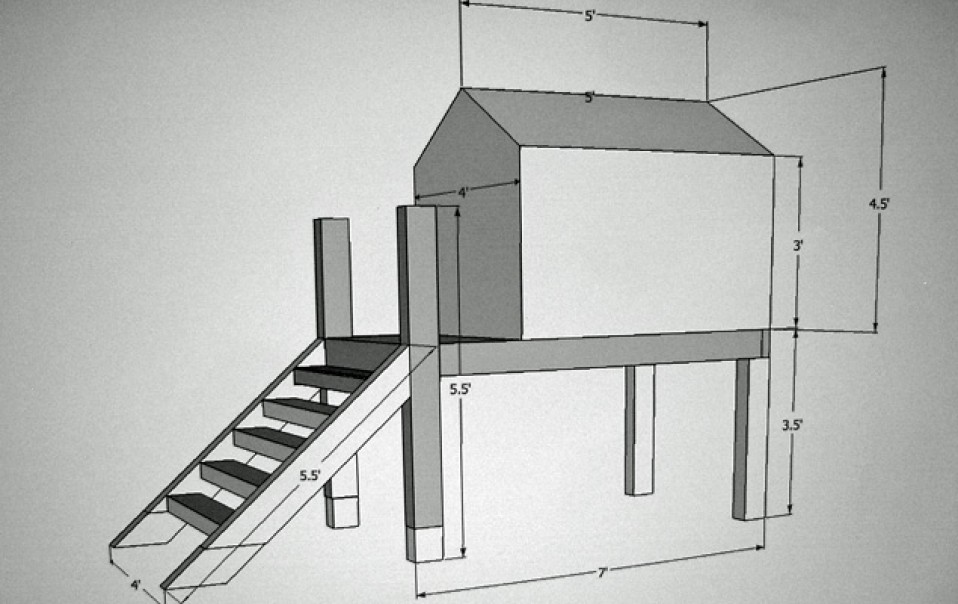 Ryan Moffett- The Tree House, construction drawing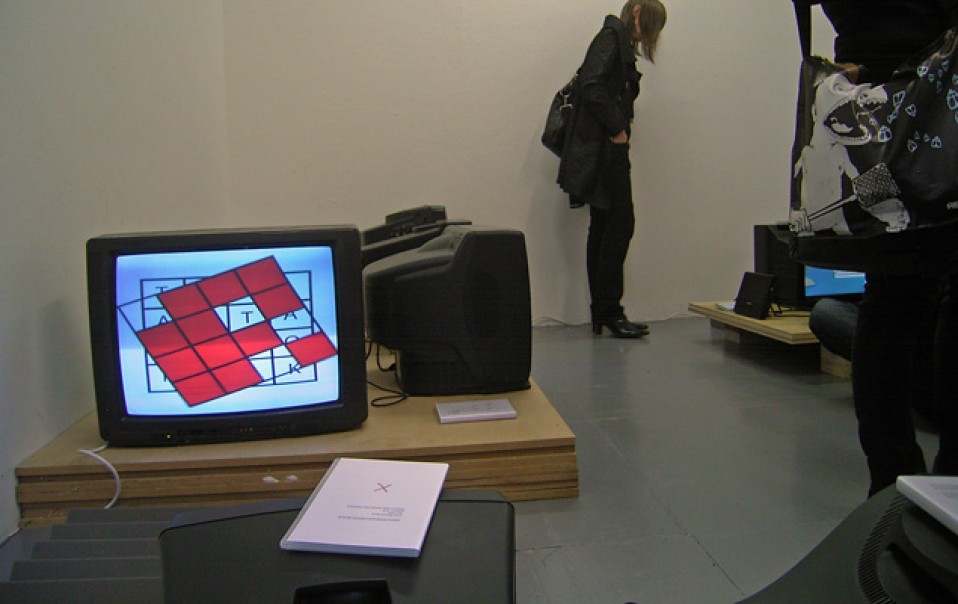 The work of Michael Hanna takes a wide range of forms including drawing, sculpture, acoustic installation, text, performance and video. His main areas of interest are order and sequence, written language, physicality of speech, and codes/ciphers.
Ryan Moffett has been working on large-scale multi-media installations that use both traditional and non-traditional film making techniques to explore cinematic perspective. He uses the physical body or surface of the installation to further the immersive value of video and to provide a space against which the viewer/participant can further investigate narrative.