Outdoor project around the city centre

going up the wall
outdoor project
Ends 30 June 2021
To counteract any online fatigue, this project will show large posters, placed around the city on possible sites, empty shop windows, walls, fences, hoardings… to enable a real encounter of visual arts in unexpected places and with surprising images or messages.
Since the lockdown, a lot of art making and display refreshingly happens/ed outdoors. This project will adopt this format as an inspiring intervention to bring art into the public, ideally situated in an interesting spacial and social context.
The contributions by artists and creatives will be selected through an open call and the posters of the work will be distributed/ pasted at possible (permitted) locations around the city in multiple editions.
Please submit images of your work which resonate in and for the public and has a sense of urgency.
This could be a text, a photograph, a video still, drawing, painting, object...
Please send up to 3 images, together with short captions to PS2@pssquared.org
Artists whose work will be printed will receive a small fee of £40.
All displayed images and the artists biogs will be added to web.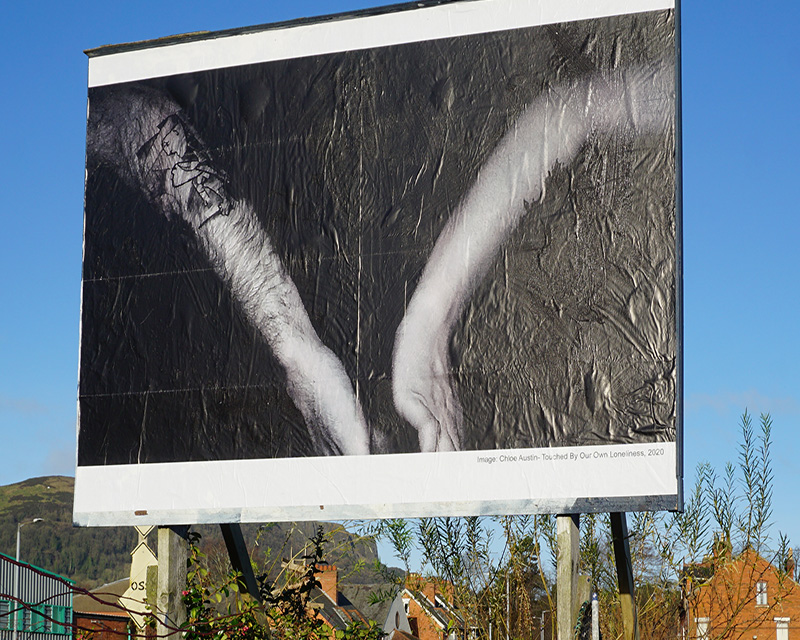 Chloe Austin- Touched By Our Own Loneliness, 2020, PeasPark