16 February - 11 March
Opening
Thursday 16 February 6-9pm
Opening times
Tues-Sat 12-5pm


G I R L í N
The Conception of Air
Emma Brennan
Ends 11 March 2023
At the core of Emma Brennan's practice is the persistent draw of dough. With an unyielding bond between it and she, her relationship to this material is not just physical, but emotional, spiritual and political. The incorporation of dough into her work holds both ancestral and sentimental value. In capturing the processes of this material, in all of its alchemic, formal and sensory properties. She explores the complexities of the creation of a living, breathing thing. Brennan's work is currently occupied with the cyclical processes of breathing/living and is formed upon the four pillars of; gestation, birth, life and death. G I R L í N is a move towards an entirely new body of work for the artist, specific to how these pillars relate to the female form. She is thinking about this within the context of Ireland (both currently and historically) and then more intimately where she stands amongst it, not only as artist and creator but also as a queer, Irish, female-identifying, living/breathing being. The Bitter Milk Of Memory, a zine created by the artist and commissioned by Cecelia Graham is soon to be published as an accompaniment for this project.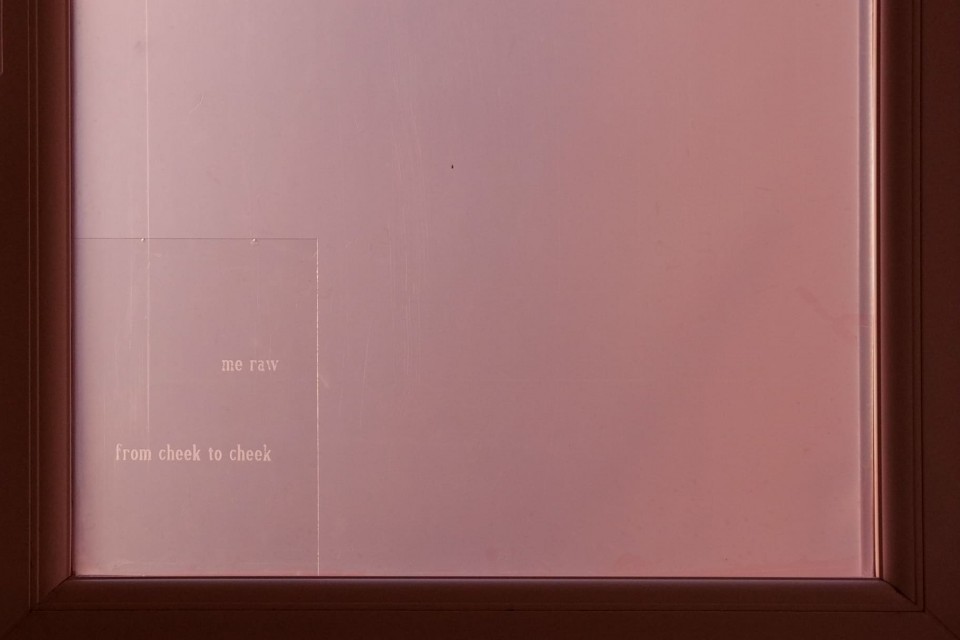 Emma Brennan : Girlin, 2023, installation view. Image : Simon Mills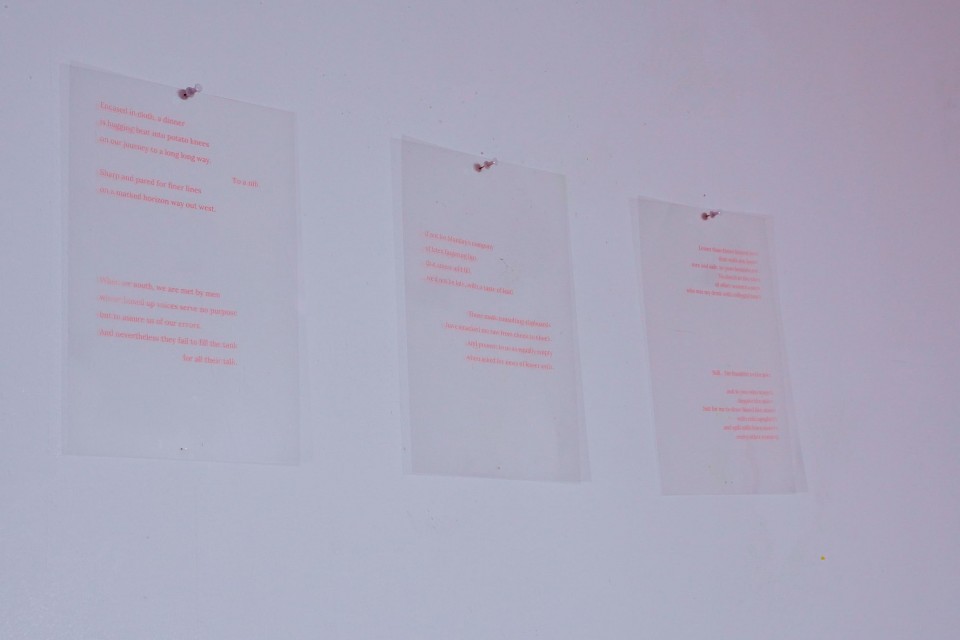 Emma Brennan : Girlin, 2023, installation view. Image : Simon Mills
A R T I S T B I O
Emma Brennan is an interdisciplinary artist who works predominantly in performative practices to include multi-media installation, moving image and collaborative processes. Based between Belfast and Dublin she is a former Co-Director and Chairperson at Catalyst Arts Belfast and a current studio member of PS2 Studios Belfast. She was chosen as one of the BBeyond performance collective's new commissioned artists of 2021 and remains an active member of the collective. She has performed as part of the multiple exhibitions and festivals locally and internationally including the Belfast International Festival of Performance Art (BIFPA), the Live Art Biennial, FIX21, as part of Black Kit Performance Archive in Cologne, Livestock Dublin, Dublin live art festival, on residency at Live Art Ireland and more. In December 2021, Brennan performed in collaboration with singer Meabh Muir to ring in the solstice as part of Array Collective's Turner Prize winning exhibition The Druithaibs Ball. Upcoming projects include exhibiting work as part of Alice Maher's show at the Golden Thread Gallery in February 2023, on residency at Haihatus in Joutsa, Finland in March 2023 and performing at the Cavan Arts Festival as invited by Array Collective in May 2023.
This project is supported by the Arts Council of Northern Ireland & University of Atypical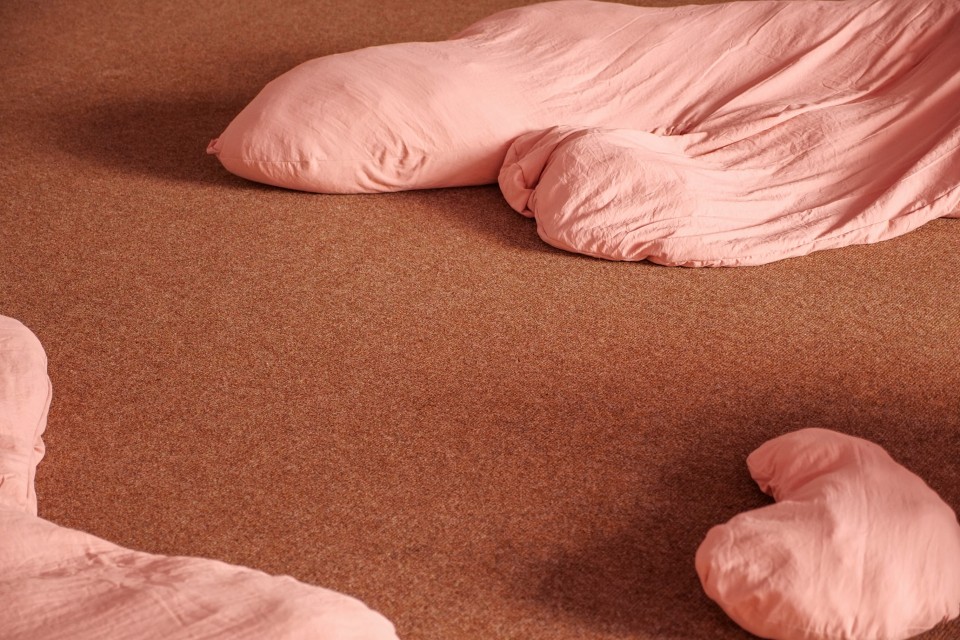 Emma Brennan : Girlin, 2023, installation view. Image : Simon Mills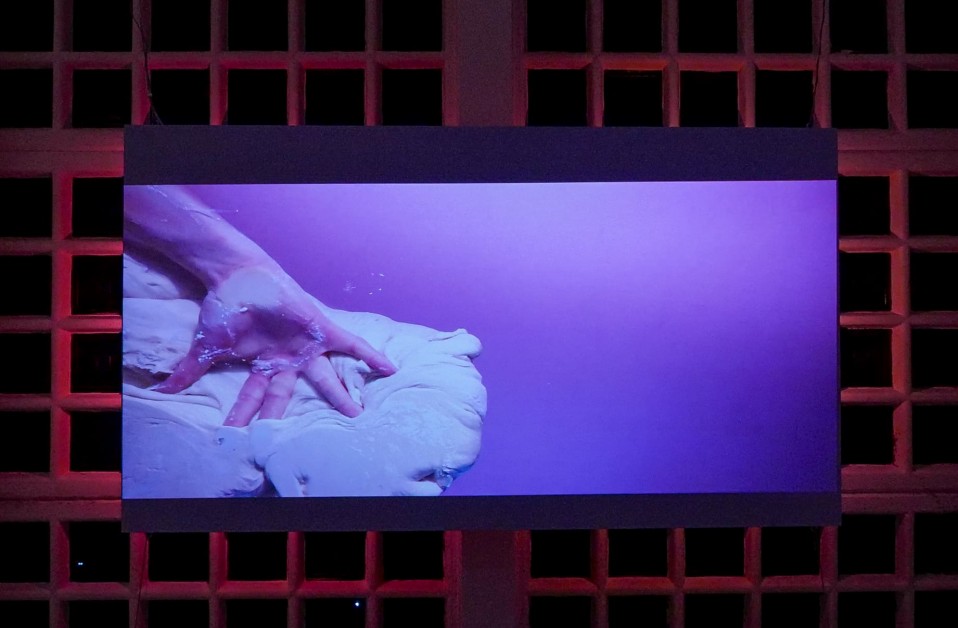 Emma Brennan : Girlin, 2023, installation view. Image : Simon Mills