Opening hours
Tues- Fri 1-5pm, Sat 11am-3pm
Cutting Cultures
Part of Polish Cultural Week 2013
Konrad Pawlaszek, Kasia Kochanska
Ends 18 May 2013
If one measures cultural integration simply by the availability of foreign food, the Polish population is doing well. Most major supermarkets now stock Polish products from buttermilk to sausages, cheese and soup, not to mention the widespread 'Karolina Shops', a chain of small grocery stores, who offer everything from freshly baked rye bread to Polish magazines. And since Polish is the second most spoken language in Northern Ireland, ahead of Irish, who would deny their place in our society. All's fine then, or is it?
Away from food, the Polish Cultural Week has reminded us annually since 2007 about the role and quality of art, music, film and folklore from their home country. For the sixth time now, and with an eye on the short programme, one might think this cultural celebration of national achievement is no longer necessary: culture is international and for everyone, and doesn't need a national flag or label- made in Poland, made in Northern Ireland, made in the UK. All's normal(alised) then, or is it?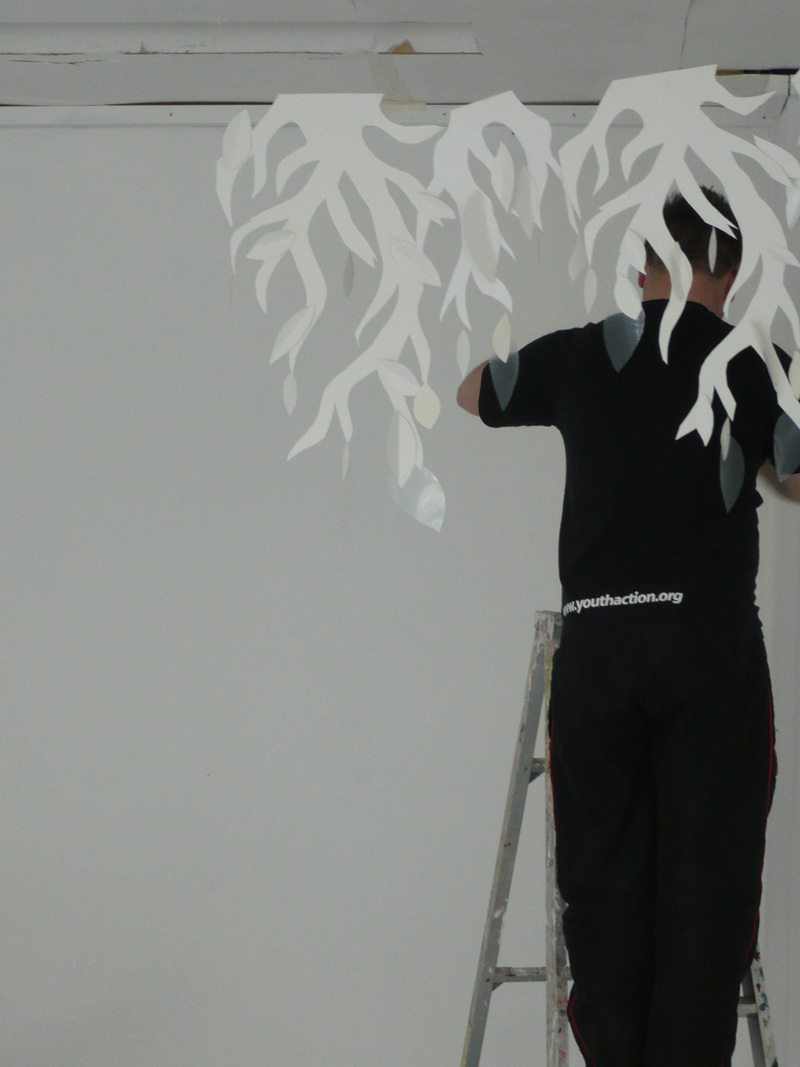 Install
This year is the fifth time for PS² as host and partner of one of the Polish Cultural Week events, nearly a fix point in our programme but always different in the focus of cultural production, choice of media and form of display.

Konrad Pawlaszek and Kasia Kochanska, two artists from Poland who live in Northern Ireland, would describe themselves as artists, without a national tag attached. Like many citizens here, they experience transitions and changes in identity.
Their point of reference is steeped in traditional arts and craft, their chosen media is the paper cut. Cutting patterns, designs and imagery out of paper is a tradition across many cultures. Poland has its 'wycinanki' (pronounced vee-chee-non-kee), the traditional Polish craft which creates intricate and beautiful designs from cutting paper. From abstract decors to folkloristic scenes, from silhouettes to representations of landscapes and rural idylls, the paper cut was a cheap way to create images. And by folding the sheet or sheets of paper, it allowed for mirrored and symmetrical compositions and abstract patterns. That the technique of the paper cut doesn't have to be antiquated and sentimental is evident in Matisse, or more recently in the work of Felix Droese or Kara Walker.
Konrad Pawlaszek and Kasia Kochanska present a modern take on this tradition and Polish folklore in colourful and intricate examples. Half seeking reassurance from the past, half looking for contemporary inventions and updates.
Konrad Pawlaszek is a professional dancer, instructor, freelance artist, Cultural Coach, Global Educator, art facilitator and choreographer, who worked with many community groups, schools, youth theatres and youth centres. Inspired by traditional Polish paper craft and the techniques and symbolism specific to the rural regions of Poland.

Kasia (Katarzyna) Kochanska – a professional ballroom dancer, fashion designer, freelance artist, licensed dance instructor, Japanese speaker and design studio owner has been passionate about paper cuts from an early age. Much of Kasia work is inspired by the fusion of traditional and modern crafts. .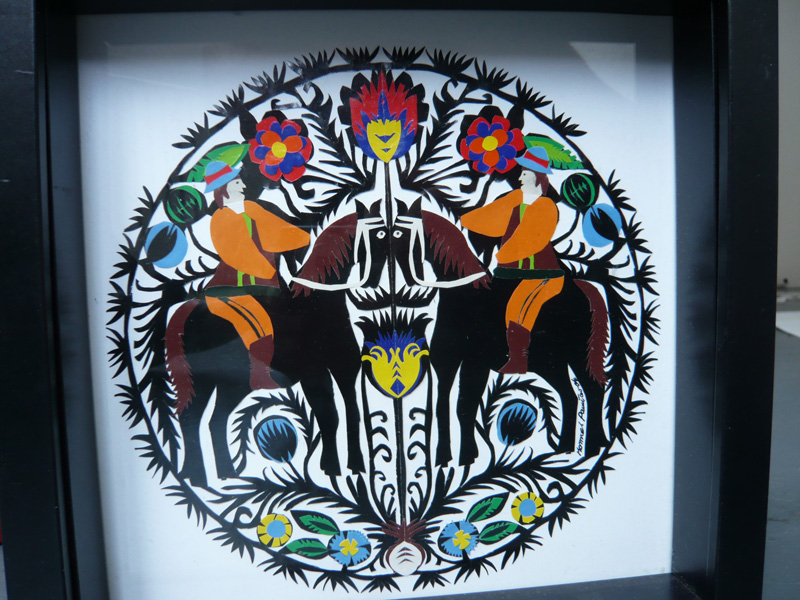 Paper cut