Opening hours
Culture Night 1-10pm
culture night- 2015
Catherine Devlin: Solvitur Ambulando and Min Kim/ Sighle Bhreathnach-Cashell: sound object
Min Kim, Sighle Bhreathnach-Cashell, Catherine Devlin, Celia
Ends 18 September 2015
And again- it's culture night. Of course, we work most days of the year with and for culture, but this one night is special. It is like a big crowded market and the goods on offer are culture. Or better cultures: street theatre and photography, graffiti and music, parades and craft. Colourful and fresh, noisy and mesmerising, beautiful and funny.
And everything is free.

Celia- MAGIC
The small streets in the Cathedral Quarter and further away are packed like Primark on a Saturday, but nobody buys anything. For one night the city is noncommercial. You load your bags with impressions and ideas, spectacular things, unseen experiences, free samples of art, music, entertainment. Samples.Treats which hopefully make you hooked to get more, not as a luxury, but as an everyday necessity. Culture as staple diet. 5 a day? That's perhaps a bit much. But wait, culture night will offer you 100 on one evening.

And PS² is part of it.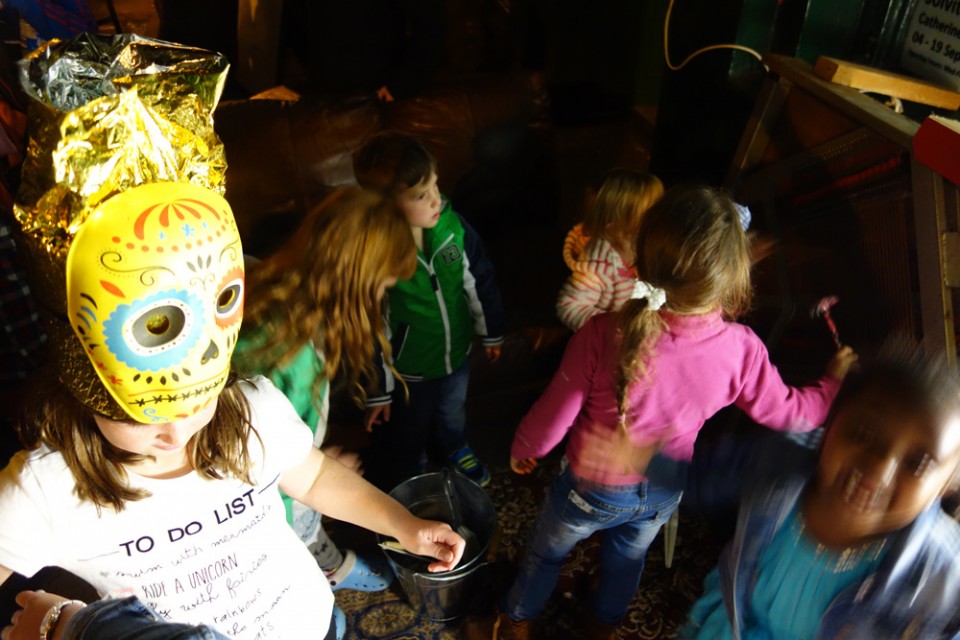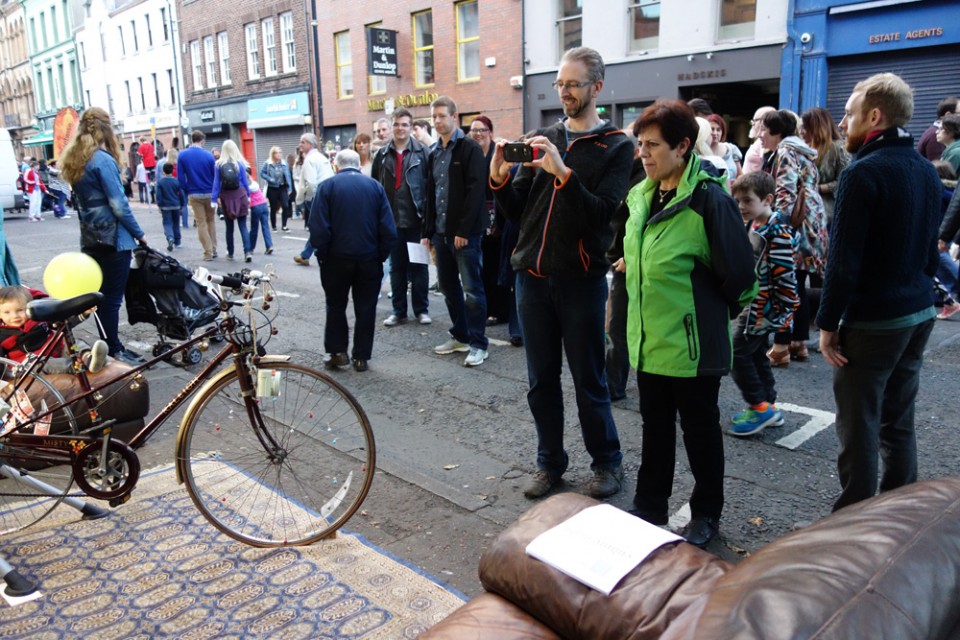 For culture night we have one project inside, Catherine Devlin's installation Solvitur Ambulando, a tall structure in a darkened room, big enough to walk through and around and around.
And one project outside, Min Kim's/ Sighle Bhreathnach-Cashell's sound object. Not high tech, but high DIY recycled: take a used piano frame, an old bike, drill, screw and glue and wheels on strings make a sound like you have never heard before. Take your turn!
For more information see
culturenight
Facebook
Twitter: @CultureNightBel / hashtag: #CNB15
Image top: Min Kim,construction drawing