Open for: Come and play with us between
7 - 13 November

Opening hours
15-18 November, 12-5pm
19 November, 12- late pm
Public viewing of finished work
22 Nov- 01 Dec, 12-5pm +Late Night Art until 9pm
Bog Cottage
Queer na nÓg
Roberta Murray, Orla Meagher
Ends 01 December 2022
PS² is delighted to announce the next project as part of Cecelia Graham's and Grace Jackson's curatorial residency: Queer na nÓg, a fantasy collaboration project devised by artist collective Bog Cottage, and an invitation to create and commune with fellow makers.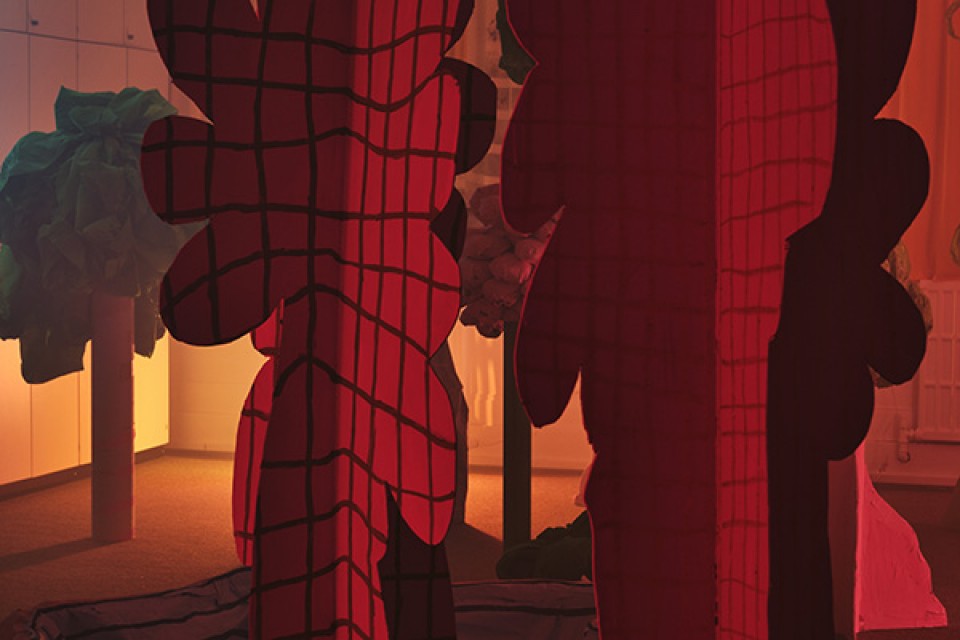 Bog Cottage- Installation view. Image: Simon Mills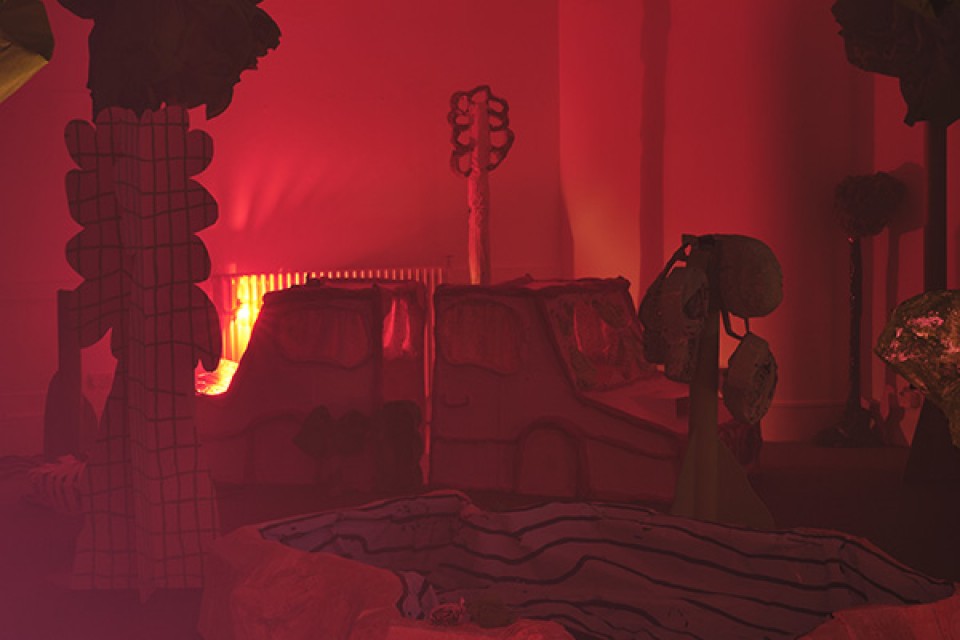 Bog Cottage- Installation view. Image: Simon Mills
Curators Grace Jackson and Cecelia Graham approached Bog Cottage with a simple concept: 'We have a space in PS² and we want to make it available for artists to experiment - what would you make if you had the space to make it?'
Bog Cottage immediately recalled how the funniest part of their last show was not making all the work for it, but making two neon trees to border the entrance, which were created in 3 days while listening to music and eating pizza.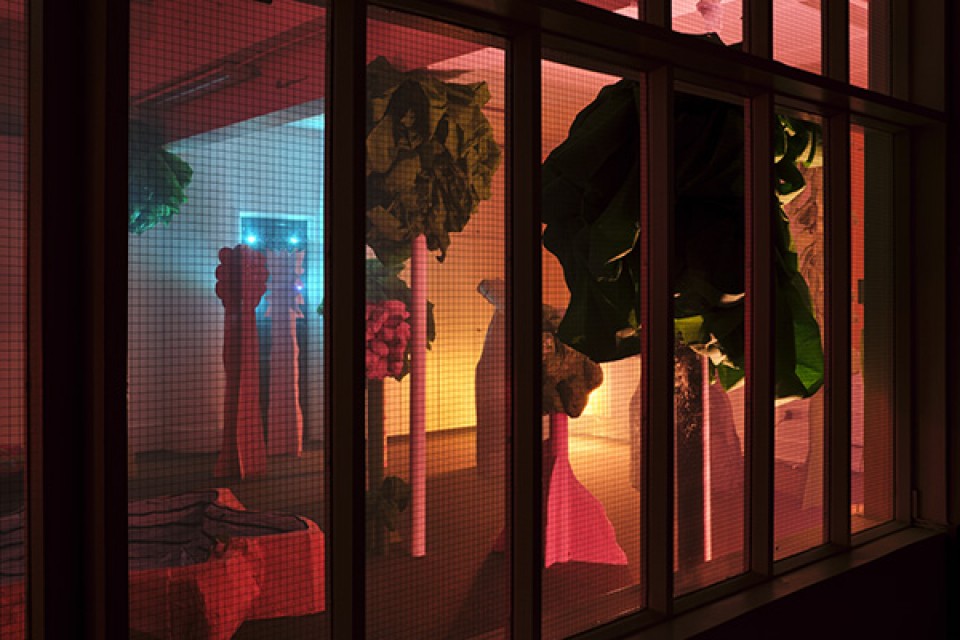 Bog Cottage- Installation view. Image: Simon Mills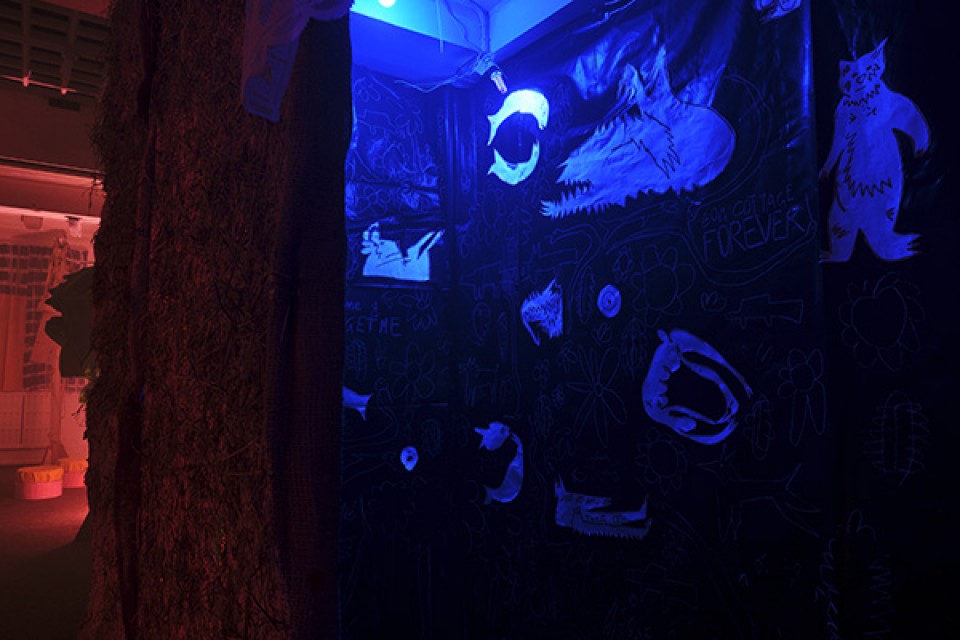 Bog Cottage- Installation view. Image: Simon Mills
Artists Orla Mar and Roberta Murray want to share this vibe, and are inviting artists, makers, DIYers, and crafters to come and join them in building a fantasy woods of queer desire and unexpected turns.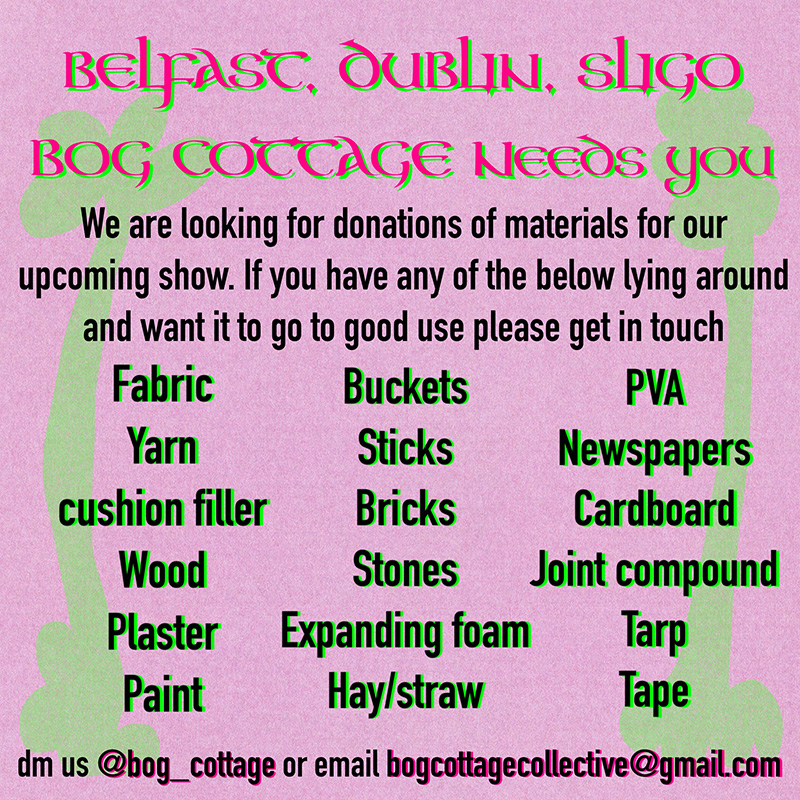 Material call-out
Bog Cottage is in PS² for four weeks, and are inviting you to come and play with us between 7 - 13 November 2022. Get messy with some papier maché, hop on the sewing machine and sew the skies, take over the tufting gun for a grassy hill, or help us build a dolmen to an Icon. The special event is on the 19th November at 6pm and is open till 26th November for public viewing.
Let them know if you'd like to come and play: email:bogcottagecollective@gmail.com
Instagram: @bog_cottage
19 November, 6pm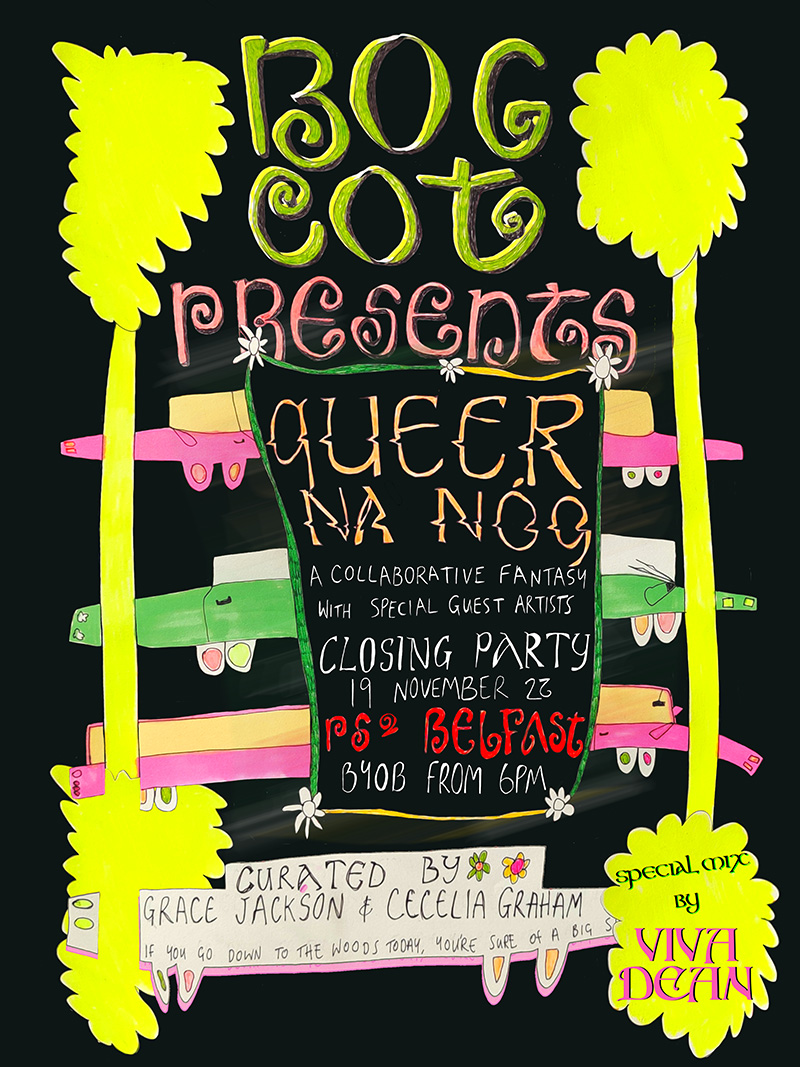 Closing Party
About Bog Cottage
Bog Cottage is an artist collective based in Sligo, Ireland. Bog Cottage is mystic. Bog Cottage is historical, archival, crafty, queer. Bog Cottage is hand-tufted rugs, weavings, prints, paintings and more. Bog Cottage is sexy. Bog Cottage is homo. Bog Cottage is no homo. Bog Cottage is the boys. Bog cottage is the gays and girls. Bog Cottage is ur rural awakening. Bog Cottage is Roberta Murray and Orla Meagher.


About the curators

This is the third project as part of Cecelia Graham and Grace Jackson's yearlong collaborative curatorial residency at PS². Throughout the residency, the duo have developed a mode of working that aims to challenge curatorial intentions that centre around strict outcomes. Instead, Cecelia and Grace have created a space for artists to test ideas or return to work considered unresolved. The projects below have been curated by the curatorial duo:
1- Mark Buckeridge- Handycam Gifts
2- Bog Cottage
3- Tara McGinn- A Change in the Cells
4- Christopher Steenson, June 2023

More information about the curatorial residency can be found here.